We are delighted to announce this year's group of mentors and emerging leaders that have made it into the 2023-24 programme. 
The Property Council New Zealand Emerging Leaders programme is a robust leadership development experience that brings together proven approaches to leadership development and experienced industry leaders to guide emerging leaders on the path to career success.
This year we have selected 30 emerging leaders who have each been paired up with their own mentor for the next 12 months.
The kick off for this year's programme took place on Tuesday 29 August and we received some amazing feedback from the participants.
"Thank you so much for facilitating such an amazing workshop at the Emerging Leaders Programme workshop on Tuesday. Thoroughly enjoyed it, particularly meeting all the lovely members who attended. Took so much away from it and its left me feeling inspired and very excited for the rest of the programme."
- Robyn Fairmaid, Town Planning Group
"Thanks again for the programme kick off workshop – such a valuable session – I really enjoyed connecting with others in the room as well as the facilitated sessions and speakers."
- Samantha Stepney, Vega Lend
    Emerging Leaders
Aaron Simperingham, Kāinga Ora
Andrew Barrett, Kāinga Maha
Charlotte Cain, Classic Group
Charlotte Veikune, Kāinga Ora
Conor Taylor, Kāinga Ora
Erxin Shang, Pacific Environments
Gregor Findlay, Rider Levett Bucknall
Hayley Earle, Savills
Jason Burgess, RDT Pacific
Jayson Van Tonder, Pragmatix
Jessica Kibblewhite, RDT Pacific
John Babatugon, Spaceworks
Julia McInnes, Beca
Kate Knight, Graham Surveying
Leilarn Rankin, Rubix
Lesley Ly, Rider Levett Bucknall
Liam Peck, Classic Group
Lisa Arthur, Colliers
Matt Lock, Colliers Project Leaders
Matt Voice, Verve Projects
Nicholas Mitchell, Metlifecare
Phoebe Hewitson, JLL
Priya Patel, Barfoot & Thompson
Rebecca Allington, Kāinga Ora
Robyn Fairmaid, Town Planning Group
Rosaria Marsh, Oakwood Properties
Sam Stepney, Vega Lend
Samantha Frederick, CKL NZ
Steven Harris, JLL
Stuart Lyons, The Building Intelligence Group
    Mentors
Anna Allen, Kiwi Rail
Anna Hill, Jasmax
Dave Hopkins, Beca
David Jones, Stellar Projects
Davina Henderson, Precinct Properties
Denise Marsden, Alexander Dorrington
Fiona Cameron, Dexus
Francie Lawson, Beca
Graeme McDonald, JLL
Grant Austin, Beca
Jenna Adamson, Wynn Williams
Jennifer Andrews, Oyster Group
Jeremy Kelleher, Kelleher Real Estate
Joanna den Hollander, Ngai Tahu Property Trust
Josh Tattley, Rider Levett Bucknall
Judith Makinson, CKL NZ
Kamelia Haydon, Kāinga Ora
Kimberley Richards, Goodman Property
Lisa Chen, JLL
Natasha Sarkar, CBRE
Phil Doyle, Colliers Project Leaders
Richard Kennedy, RDT Pacific
Ricky Schmall, Harrison Grierson
Shelley Jenkin, Kiwi Property
Sonia Adams-Richardson, Mackersey Property
Stephanie Millar, Gibbons
Steven Mitchell, Foodstuffs South Island
Tim Raateland, Colliers
Tom Barclay, PWC
Vernon Lu, Octa Associates
We want to pay special tribute to our Programme Sponsor, JLL, for their continued support.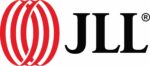 Applications for the 2023/24 intake of Emerging Leaders have now closed.
To find out more about the Emerging Leaders Programme, please click here.