Welcome to the Speaker Hub
Bringing balance to property industry events
Diversity is having a seat at the table,
inclusion is having a voice,
and belonging is having that voice be heard.
As part of the Property Council's diversity and inclusion journey, the D&I Committee have created one central hub where the wider property industry can come to find top industry talent to present at industry events, panels and conferences.
One of the biggest hurdles to getting diversity in an event line up is talent hunting – we know there are hundreds of people out there who would make excellent speakers and we want to encourage them to put their hands up. To do so, we have developed this database of speakers – of all genders, backgrounds and ethnicities – which will be available for the wider industry to use as they wish. This offer is not exclusively for women or minority groups – as diversity comes in all shapes and sizes – this is an invitation to the property industry at large.
It is our hope that this directory provides opportunities for those members who have been under represented in the past, meaning there's no excuses for a lack of representation on panels and at industry events.
We're looking for the thinkers, the doers, the idea-generators, the experts. 
We're looking for you.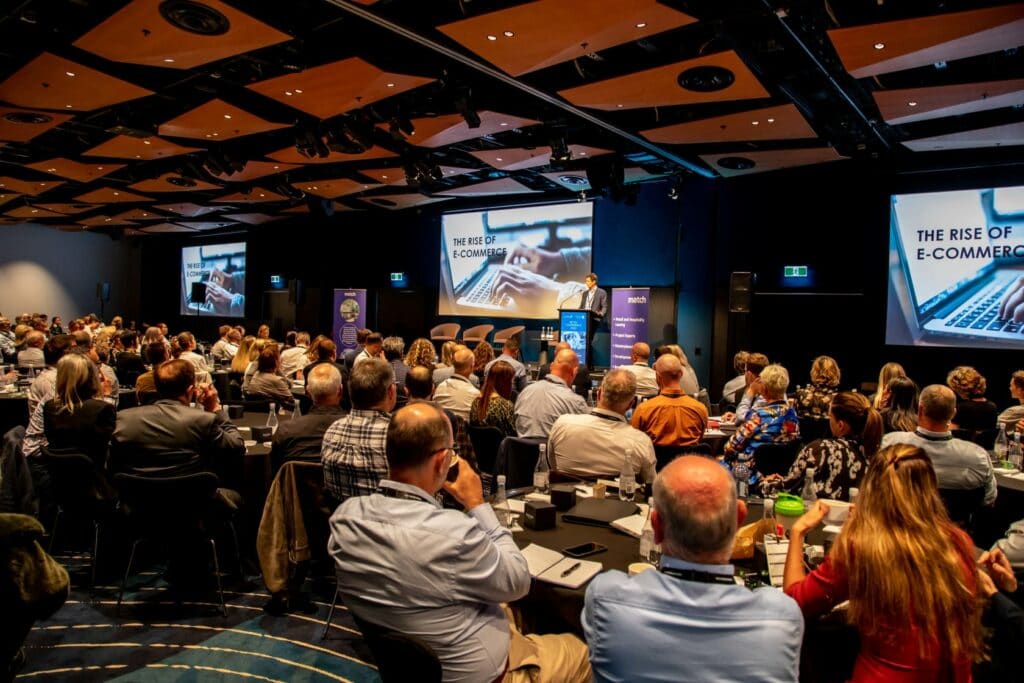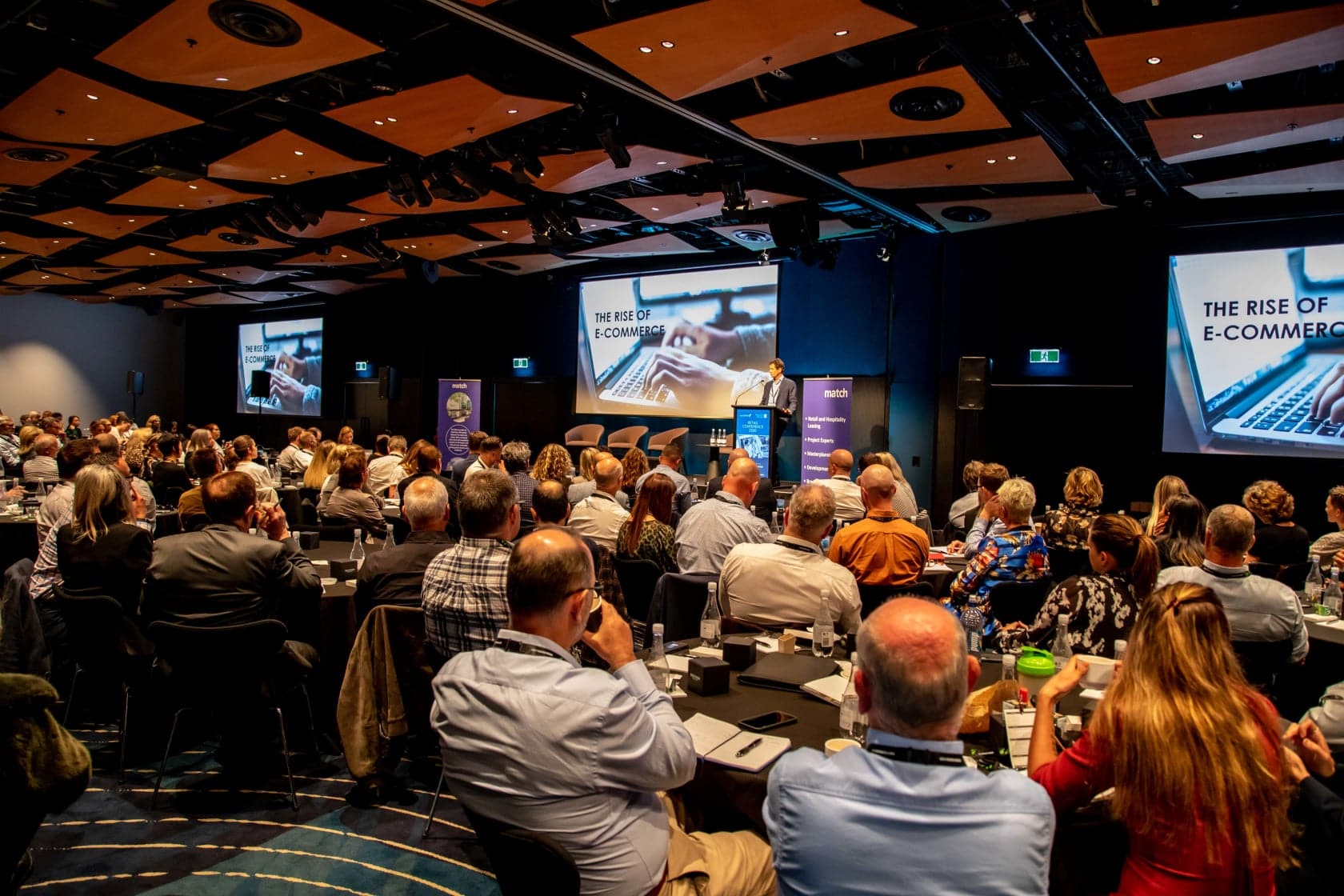 Speakers are listed in alphabetical order by first name.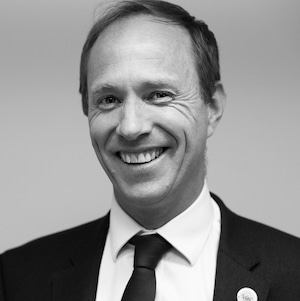 Andrew Eagles
CEO | NZ GREEN BUILDING COUNCIL
Andrew studied economics and public policy. He has 20 years experience in the built environment working for the government, supply chain companies and for not for profits. He has a wealth of knowledge in construction, housing, property, policy and supply chains.
Andrew joined the New Zealand Green Building Council in September 2016 as Chief Executive. The NZGBC is the country's leading not-for-profit for the sustainable built environment. Andrew is proud to be working with his team to achieve a lower carbon healthier Aotearoa New Zealand.
As well as exemplary research, the NZGBC oversees Homestar and Green Star, the certifications confirming the health and carbon performance of New Zealand homes and buildings. The NZGBC also run NABERSNZ, and assessment of the energy performance of buildings, on behalf of central Government.
Andrew is sometimes asked to speak on panels. Andrew has made a commitment to not speak on all male panels. The NZGBC can assist in connecting you with a diverse range of speakers if that would be of great for your event.
Topics: There is very little knowledge of how to get our buildings to lower carbon levels, both new build and existing buildings. Happy to help provide an informed practical summary of where building code is going and the steps that can be taken on new build and existing buildings to achieve lower carbon healthier outcomes. Buildings are 20% of NZs emissions. The carbon reductions are vital for the residential buildings, commercial buildings and the communities we create.
Location: Auckland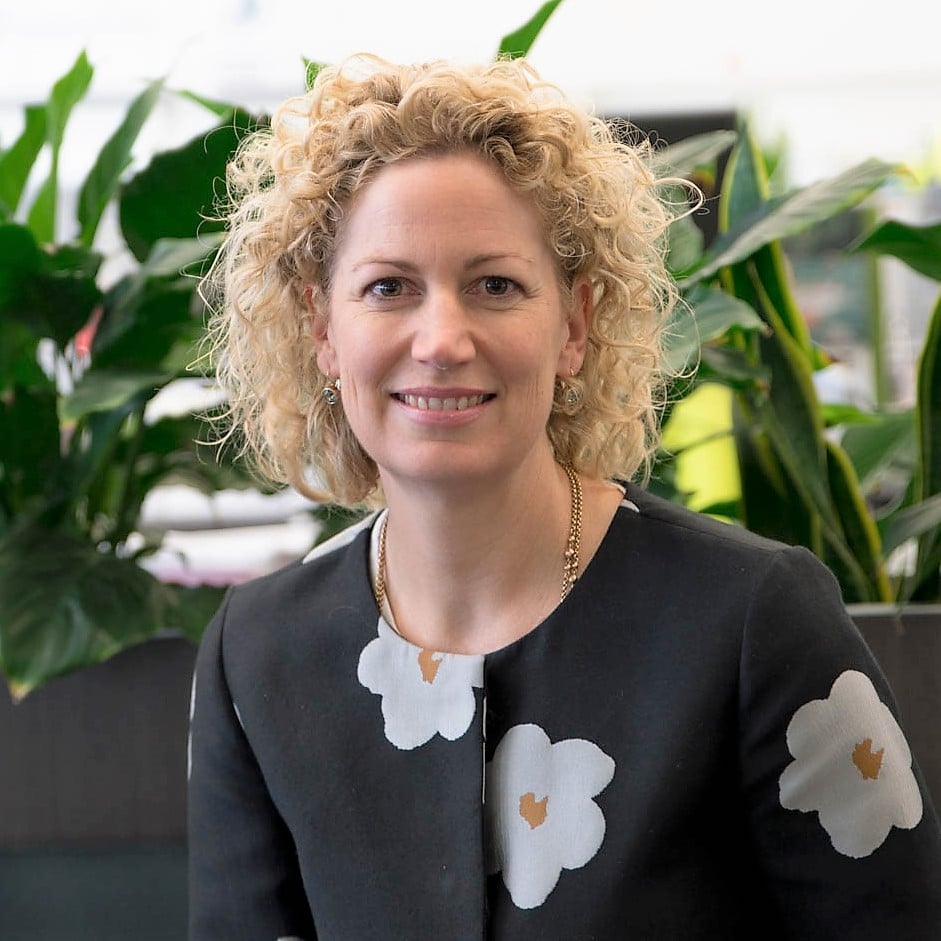 Anna Palairet
GM CARGO | AIR NEW ZEALAND
An experienced business leader with a career spanning some of New Zealand's largest corporate companies including NZDB (now Fonterra), Carter Holt Harvey, Amcor in Australia and Air New Zealand. During 13 years with Air New Zealand, Anna has led commercial portfolios in the company's Strategy, Engineering, Group Supply Chain and Operations divisions. Positions held include GM Property and Infrastructure (current), Head of Sustainability and Head of Procurement. Anna is a Board Director for the New Zealand Green Building Council (NZGBC) and a recent Board Trustee for Gladstone Primary School.
Topics: Various
Location: Auckland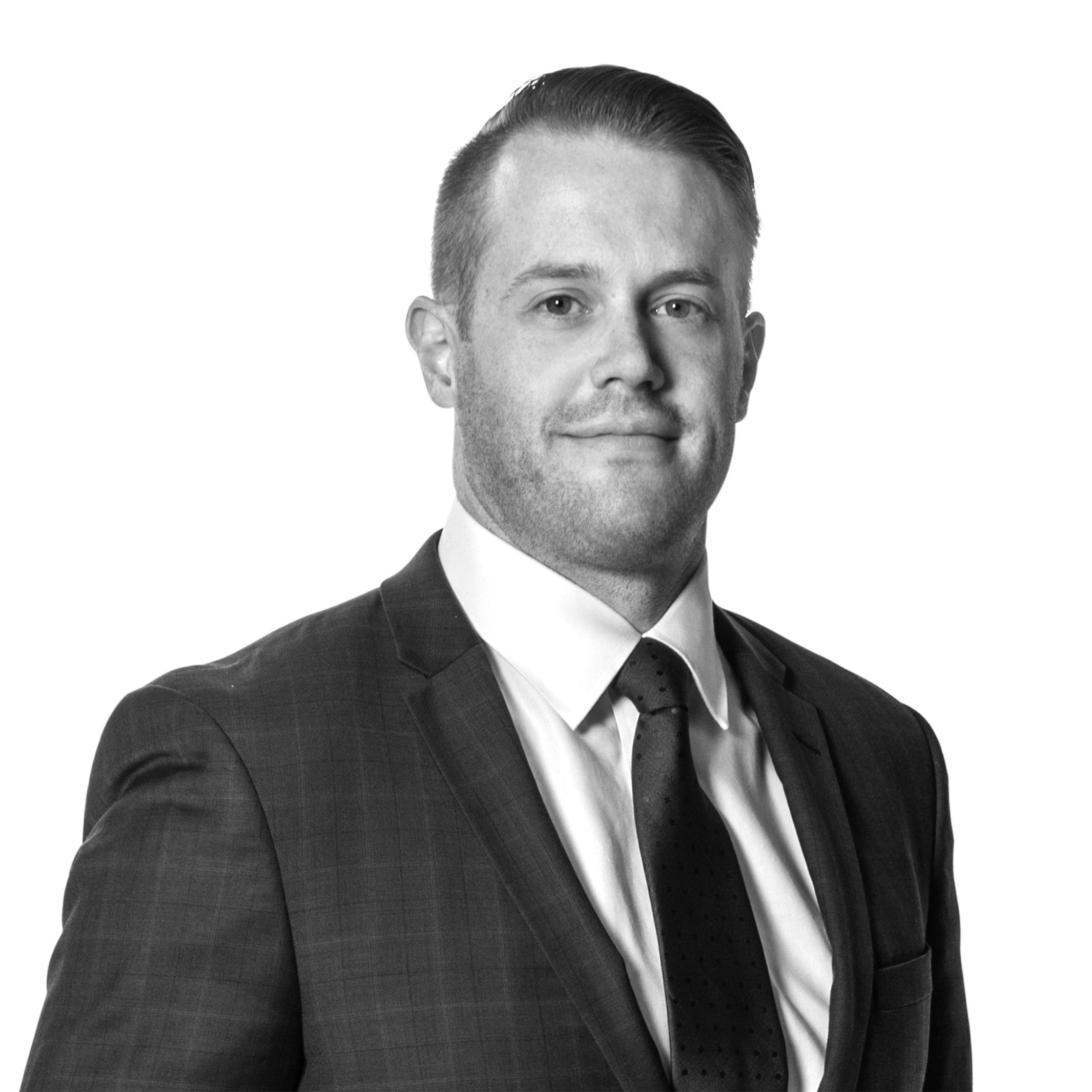 Bryan Froud
DIRECTOR, CONSULTING | JLL
Bryan has over a decade of experience in commercial real estate, across both corporate and government occupiers. As a Workplace Strategist, he helps clients re-imagine the future of work, by developing scenarios and strategies to improve the employee experience.

The pandemic has now hastened the realisation that work is not somewhere you go, but something you do. There is a global shift towards a hybrid workforce, and employees expect to retain their flexibility in whatever the next normal may look like. Bryan works closely with leaders and employees to create a workplace vision that meets their needs in an ever-changing world.
Topics: Workplace Design, Workplace Strategy, Change Management, Portfolio Strategy.
Location: Auckland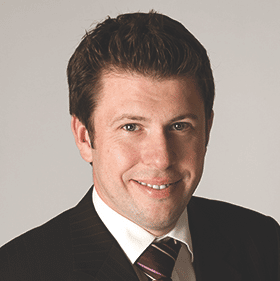 David Jones
CITY DEVELOPMENT LEAD | STELLAR PROJECTS
David is an Urban Regeneration and Urban Development expert, having worked in that field for over 25 years in New Zealand, the UK and other parts of Europe, Asia-Pacific and the Middle East.
In recent years he has focussed on the development potential created by infrastructure investment, not least the Transit Oriented Development and Precinct Planning from light rail schemes in New Zealand and aboard. He has also worked on the Economic Development of places. As part of this he has been involved in corporate innovation and entrepreneur business accelerator programmes internationally.
David is an accomplished speaker and workshop facilitator, both online and in person. He has also written thought leadership articles on presented on the future role of cities.
Topics: Urban Regeneration, Urban Development, Transit Oriented Development, Precinct Planning, Economic Development, Innovation, 
City shaping and placemaking, build environment
Location: Wellington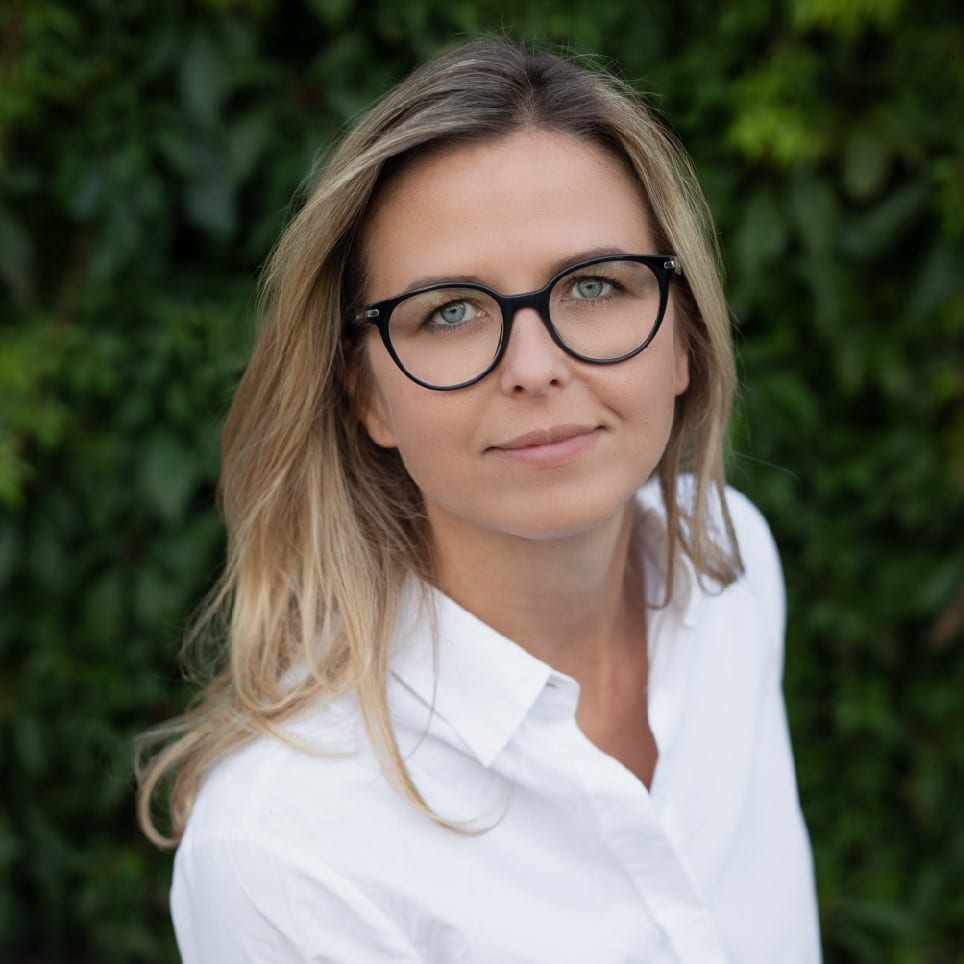 Denise Martin
Principal Analyst | Oculus Architectural Engineering
With over 10 years of experience in the field, I have built a reputation for delivering innovative, sustainable, and energy-efficient building solutions. I am an accredited Passive House Designer and Certifier and have been an active member of the Passive House community for several years. My extensive experience in hygrothermal simulation, a process that helps to determine the thermal and moisture performance of building envelopes, allows to evaluate building design and make recommendations for improvement to mitigate moisture related damage and decay within buildings.
As a Passive House Expert, I have been involved in numerous Passive House certified projects, including multi-unit residential buildings, Community buildings and residential.
I have presented at at various national and international conferences on all topics building science. At Oculus we also run monthly building science seminars online and in person.
Topics: I can present on complex topics regarding anything building science related, moisture problems, energy efficiency, recent H1 changes, operational emissions of buildings, durability, different building rating tools and their impact on long term occupant satisfaction. 
Location: Queenstown, Auckland, Wellington
Gender: Female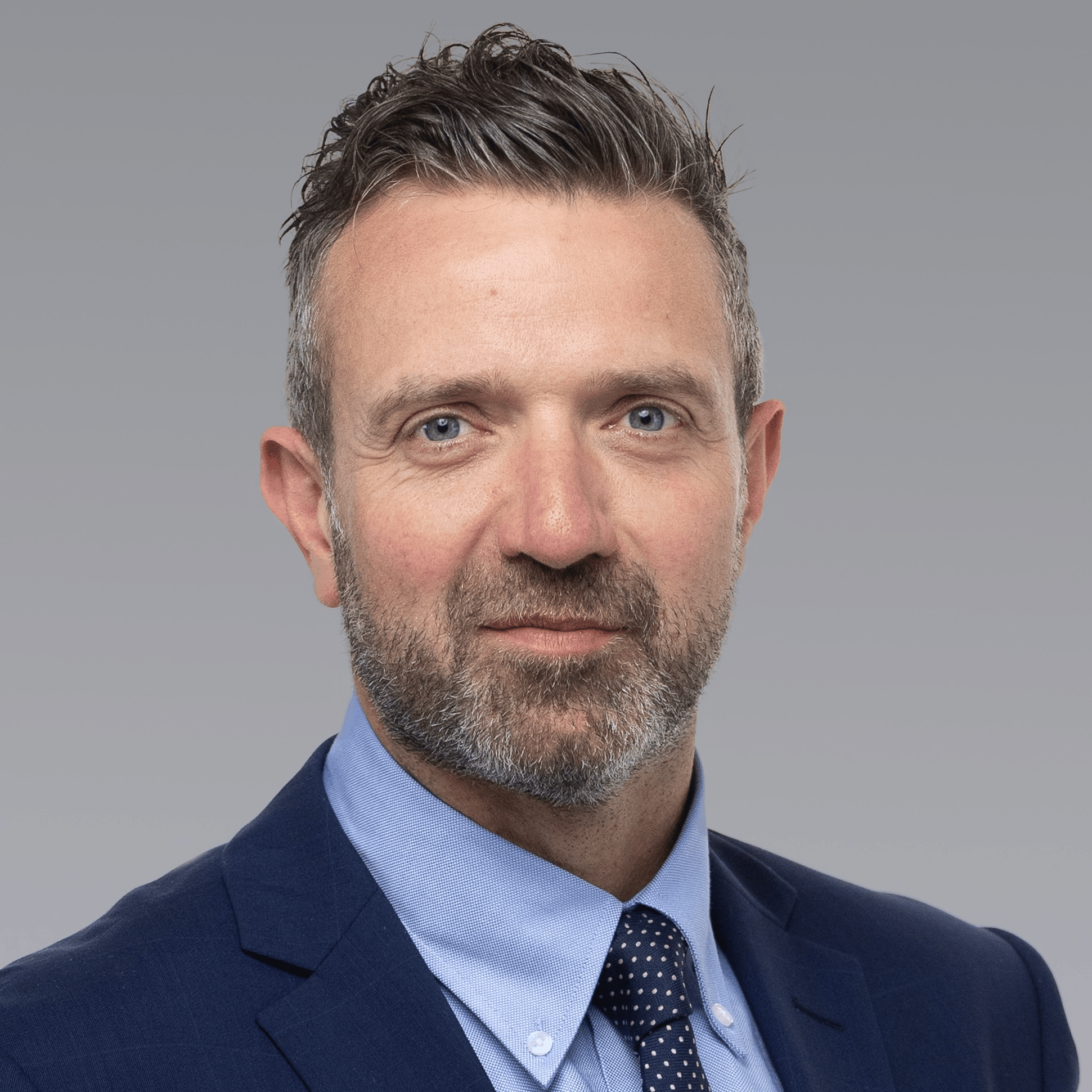 Gerard Earl
NATIONAL DIRECTOR CORPORATE SOLUTIONS | COLLIERS
I have a strong background in the commercial property industry, having held positions in Asset Management for listed property funds Stride and Kiwi Property as well as successfully leading the Colliers Real Estate Management team in Wellington since 2015.
A passionate property professional with a strong focus on the strategic management of property portfolios, negotiation and property development including a solid understanding of issues of seismic risk, resilience and strengthening.
I am currently the Regional Chair of the Wellington Branch Committee for Property Council of New Zealand and a strong advocate for the property industry and Wellington's economic development. This involvement with PCNZ has brought a wide ranging and broad understanding of regulatory frameworks, the machinery of government and has led to involvement into a number of working groups and consultations with local and central government.
Topics: Property management, property development, future of our cities and our workplaces.
Location: Wellington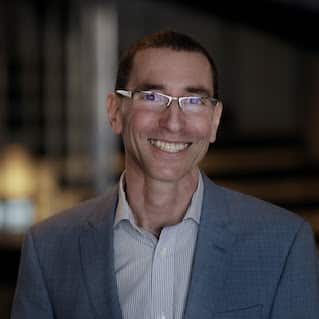 Giyora Barzilay
Real estate sales trainer & speaker
I am a professional speaker and trainer and deliver people focused, relevant and engaging content on sales, communication and resilience for audiences big and small. I am proud to be making a living by inspiring, motivating and challenging people from all different backgrounds.
I was born and raised in Israel. At the end of 1999 I moved to NZ, fell in love with this beautiful country and decided to stay.
In 2005, I joined the real estate industry and sold properties in Central West Auckland. Pure determination, hard work, persistence and focus on my goals resulted in a successful career as a salesperson.
Ready for change in 2015 and wanting to give back and share my knowledge, I secured a training and coaching role with Barfoot & Thompson, the biggest real estate company in Auckland. This role cemented in my head a passion for teaching, training and helping people become better and led to starting my own business specialising in training and keynote speaking.
My extensive background in real estate sales and training and years of public speaking have given me the internal desire to help every person achieve their full potential and to make every event engaging, informative and educational.
Topics: Real estate sales and related topics
Location: Auckland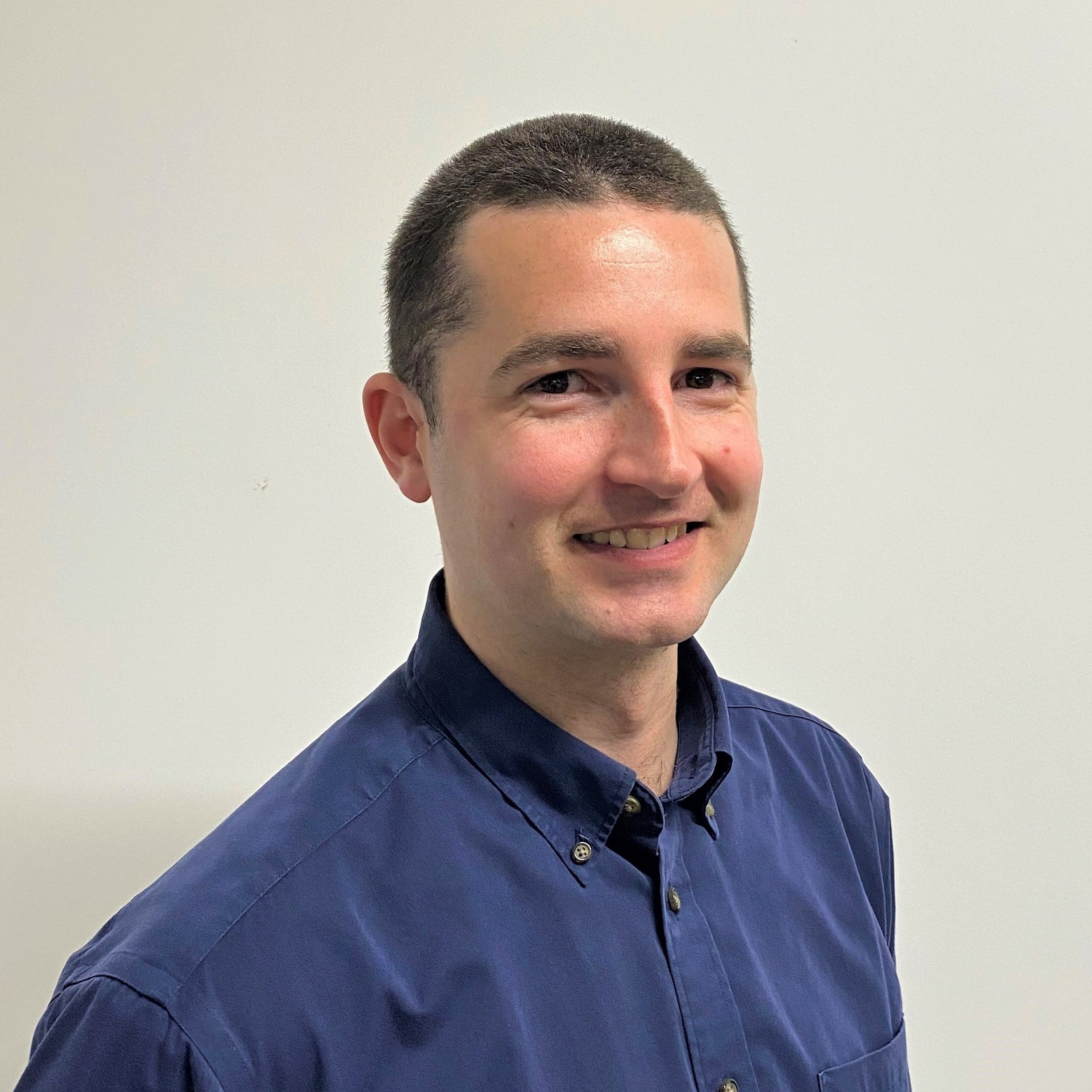 Michael Hall
TRANSPORTATION ENGINEER | CKL
Michael is CKL's transportation Team Lead in Auckland.
He takes a keen interest in a wide variety of property types with experience in assisting developers with their traffic and transportation requirements from small-scale subdivisions to significant commercial centres.
Recently, Michael has been providing advice to both Councils and developers to understand the potential benefits and drawbacks of government policy relating to car parking and land development which has been a hot talking point with plenty of debate.
Michael is always keen to present and share his knowledge with the property community to drive positive transportation outcomes with practical solutions.
Topics: Transportation planning, traffic engineering
Location: Auckland
Gender: Male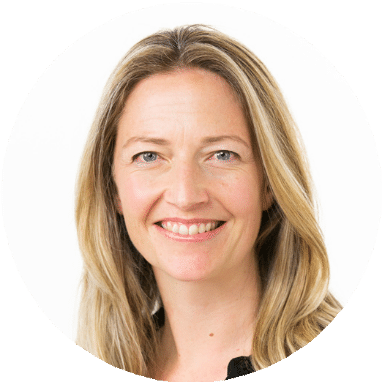 Ruth Allen
Principal Urban Regeneration | The Property Group
Ruth leads The Property Group Limited (TPG) Urban Regeneration Team and has more than 18 years' experience in the fields of urban planning, housing, development feasibility, and policy review. She has worked on a wide range of planning projects in both Australia and New Zealand in the public and private sectors.
Ruth has in-depth experience in the planning for housing and urban regeneration at a precinct scale and the preparation and co-ordination of major urban planning studies and structure plans. She has a particular focus on understanding the challenges facing the development sector and community needs and how this can be integrated into our strategic planning – bringing vision to reality.
Prior to joining TPG, Ruth worked in the urban renewal division of the State Planning Department in New South Wales. In this role, Ruth worked on areas identified for residential growth and the preparation of planning polices and infrastructure funding plans to support the land use change and infill development.
Topics: Urban regeneration, housing, transit oriented development, precinct planning, development feasibility, spatial planning and planning for growth, social impact assessment.
Location: Wellington 
Gender: Female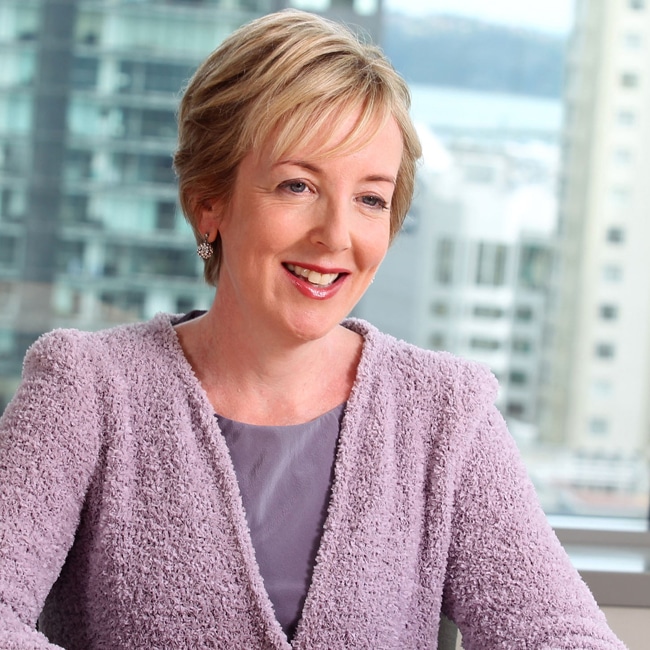 Jane Holland
PARTNER | BELL GULLY
Jane has over 20 years' experience in commercial property work, both in New Zealand and the UK and specialises in commercial leasing and development projects. 
Jane is a recognised expert and applies her extensive knowledge to clients on the leasing, sale and purchase of commercial properties including design and build projects and sale and lease back transactions. Jane has co-authored the New Zealand Property Council Retail Lease and authored the current edition of the New Zealand Property Council Office Lease. She has also authored a Green Lease Schedule on behalf of a number of major property owners in the property market, and a suite of seismic, insurance and re-instatement lease clauses. In demand as a speaker on property issues, Jane presents seminars on numerous topics, including green leasing for members of CoreNet Global, the world's leading professional association for corporate real estate and workplace executives. 
Topics: Commercial property, leasing, green leasing
Location: Auckland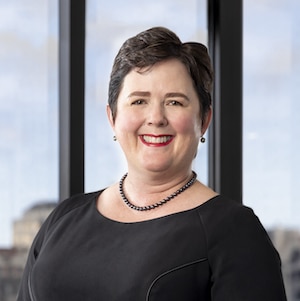 Joanna Pidgeon
DIRECTOR | PIDGEON JUDD
Joanna Pidgeon is a founder of Pidgeon Judd a boutique commercial property law firm. She is the chair of Auckland City Mission which has just constructed Mission HomeGround – a revolutionary building being the tallest CLT building in NZ, of a beautiful design, but also for the services provided within. She is a past president of ADLS, a national lawyer organisation which provides many forms which the property industry relies on such as the agreement for sale and purchase and the ADLS lease.
Joanna chairs the Unit Title Working Group which successfully led to the passing of Unit Titles amendment legislation. Joanna is a property law expert, often providing expert advice and evidence on property transactions, leasing and unit title matters among other areas.
Joanna is a member of the NZLS Land Titles Committee which is working with the upgrading of Landonline and also sits on the ADLS Property Law Committee. She is often sought for comment on property law matters. She has 2 teenage daughters.
Topics: All aspects of property law, including unit titles and leasing, commercial property, Mission Homeground story, Career/family balance, Governance.
Location: Auckland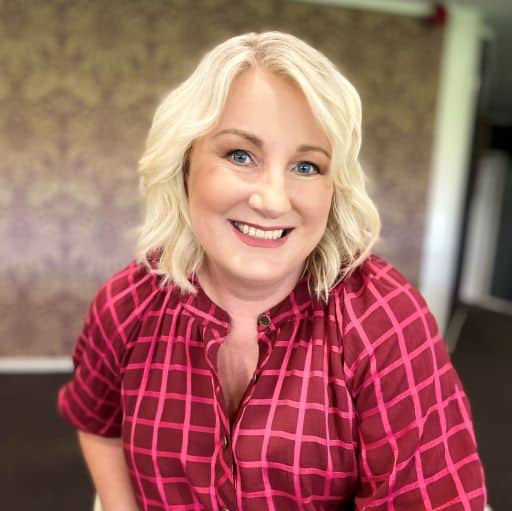 Juanita Neville-Te Rito
Managing Director and Founder | RX Group
With more than 30 years commercial retail and CX experience and 15 years in global retail trend analysis, fully-fledged Kiwi, Aussie-born Juanita is the founder and Managing Director of RX. Previously known as RetailX, the evolution of the business to RX acknowledges that in today's hyper-competitive environment, experience is fast becoming the defining differentiator for businesses of every shape and size, regardless of the industry.
RX is the second retail consultancy Juanita has founded and as such, she has worked with the majority of leading retail brands in NZ.
Prior to consulting, Juanita held C-Suite executive management roles for companies including Countdown and Woolworths supermarkets, The Warehouse Group, Noel Leeming and Yum Brands (Pizza Hut, KFC).
Juanita has extensive experience in retail strategy, communication and business transformation and is also a frequent media commentator, international speaker, and opinion leader within NZ. Her popular international retail and CX tours are eagerly anticipated by businesses around the globe wanting to deliver a compelling customer-centric proposition, whatever the industry.
With an unerring energy and enthusiasm, Juanita is passionate about raising the bar by creating experiences that connect with shoppers' hearts, minds, and wallets, through reimagining businesses and their offers to become more compelling, hyper-competitive, engaging and most importantly, profitable.
Topics:
Retail 2023 and beyond? – Key trends to guide retail reinvention
Retail's new normal – what is happening around the world and what we can learn from others
CX – EX – TX – the world of experience
The future of shopping precincts and community hubs
What make modern retailers tick
The hybrid-customer – what does that mean and how do I adapt
Transaction Storytelling – emotively connecting with shoppers' hearts, minds and wallets.
Purpose over profit
See the website link above for more detail.
Location: Auckland
Gender: Female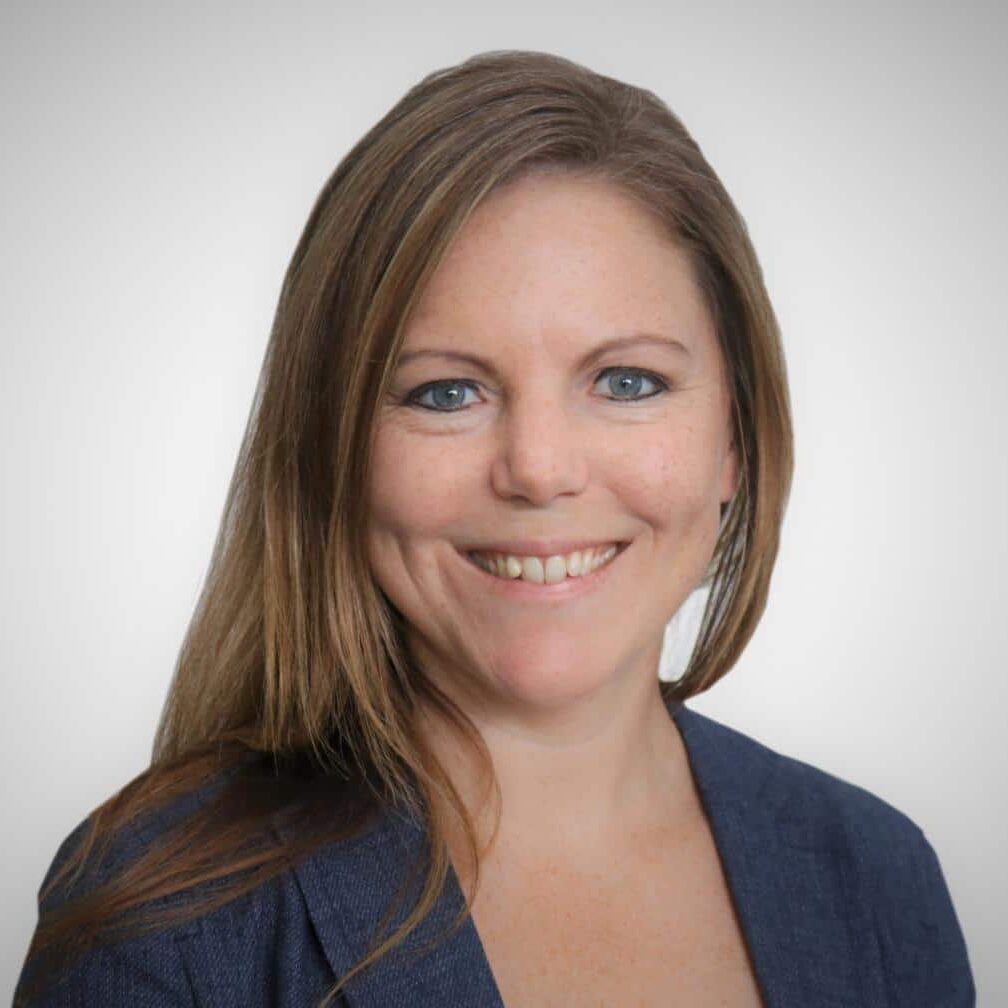 Dr Kate Meyer
FOUNDING DIRECTOR - NETWORK & BUSINESS DIRECTOR | BECA
Kate is a sustainability scientist, an engineer, a sustainable buildings expert, and an author. During her early career, Kate led the sustainable design and specialist engineering for many award-winning buildings and precincts in NZ, Australia, and Singapore. Frustrated by the gap between sustainability science and business and government policies and approach Kate undertook a PhD looking at how best to address this. The result was an innovative framework – Planetary Accounting – that breaks global problems into manageable chunks that can be addressed at an individual, project, business, city or national scale – i.e., at the scale where decisions are made.
She is now the Business Director for Sustainability at Beca, a leadership role supporting Beca's efforts to positively impact community, economic, and environmental outcomes through all the areas they touch. She is also the Founding Director of the Planetary Accounting Network, a charitable trust dedicated to helping people, businesses, and governments operate within the planet's limits. She has recently published a scientific text book and speaks frequently at conferences and other events on various topics relating to sustainability, the built environment, and visions for a regenerative future.
Topics: Green building/sustainability, planetary boundaries, quantifying sustainability, regenerative buildings and the business case for sustainability.
Location: Auckland
Ethnicity: NZ European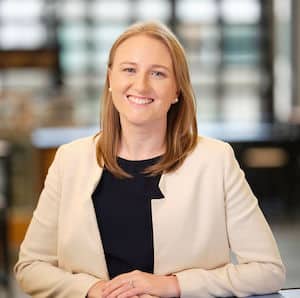 Katherine Wilson
HEAD OF ADVOCACY | PROPERTY COUNCIL NZ
As Property Council's Head of Advocacy, Katherine is tasked with leading our advocacy campaigns at both a regional and national level.
Level-headed and engaging, Katherine has both a law degree from Otago University and an arts degree (majoring in politics) from Auckland University. With solid experience as a policy analyst and advisor in Wellington and Auckland, she has extensive networks and solid analytical skills.
Katherine is hugely dedicated, highly intelligent and committed to ensuring the voice of our members is heard at all levels of governance. She's also relentlessly positive and enjoys a good chat.
Topics: Public policy, advocacy, government relations, local and central government reforms, Property Council's advocacy workstreams.
Location: Auckland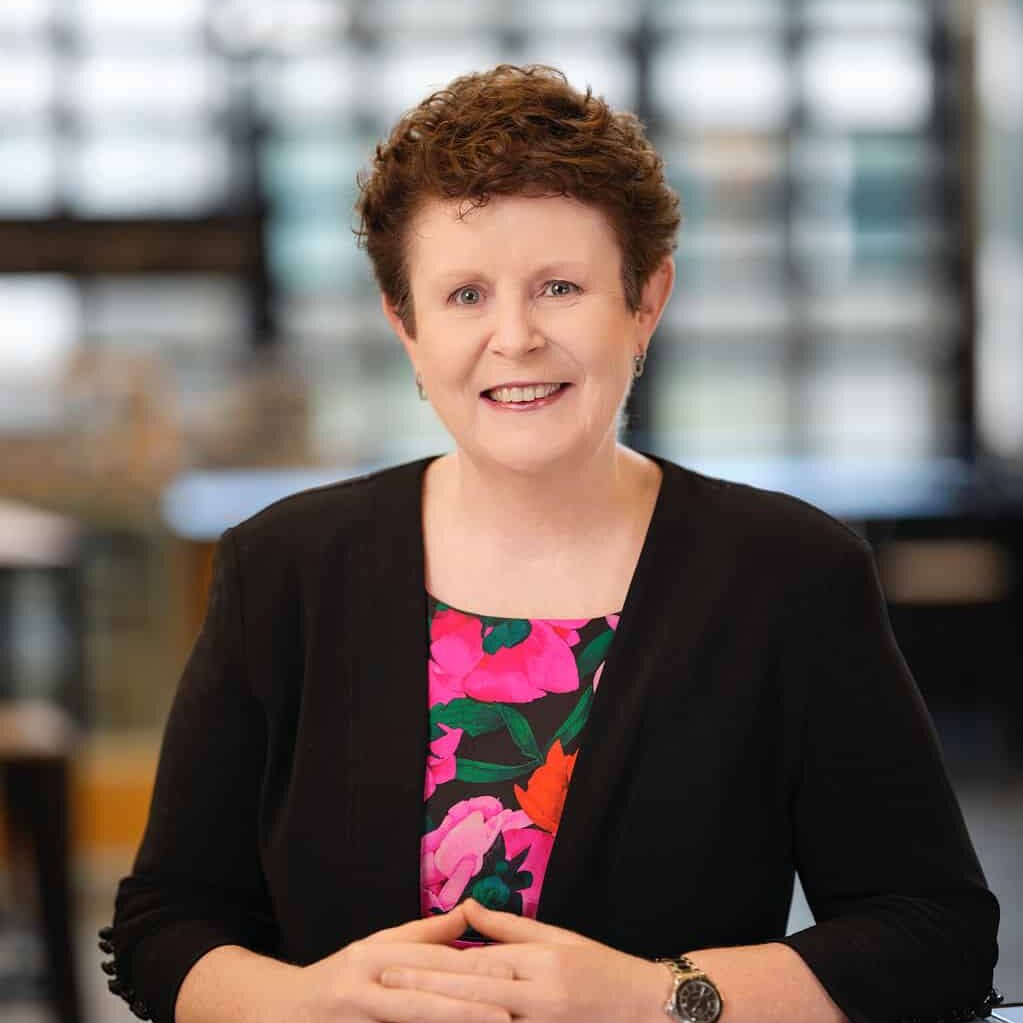 Leonie Freeman
CEO | PROPERTY COUNCIL NZ
A well-respected industry leader, Leonie has extensive experience in the New Zealand property industry, having held top positions in both the public and private sector. From creating the concept of what is now realestate.co.nz, to buying and transforming her own residential property management business, helping establish the new Auckland Council, and managing asset development for Housing New Zealand, there's not many areas of property that Leonie has not touched.
In 2011, Leonie was appointed to the board of NZX listed company Goodman Property Trust, and up until her 2018 appointment as Property Council's Chief Executive, she dedicated her time to leading an independent philanthropic initiative to solve Auckland's housing crisis.
Leonie holds a Master of Commerce, majoring in valuation and property management and is a life member of the Property Institute of New Zealand, a chartered member of the Institute of Directors, and a member of Global Women. In 2017 she was awarded the Property Institute's Supreme Property Award, the Property Council Auckland Property People Judges Choice Award, and was a finalist in the Westpac Women of Influence Awards.
Leonie is also an accomplished boxer, with her sparring partners bearing the brunt of her excellent strategic planning skills.
Topics: Property, policy, government relations, career, diversity and inclusion, governance, management, building a business, leadership.
Location: Auckland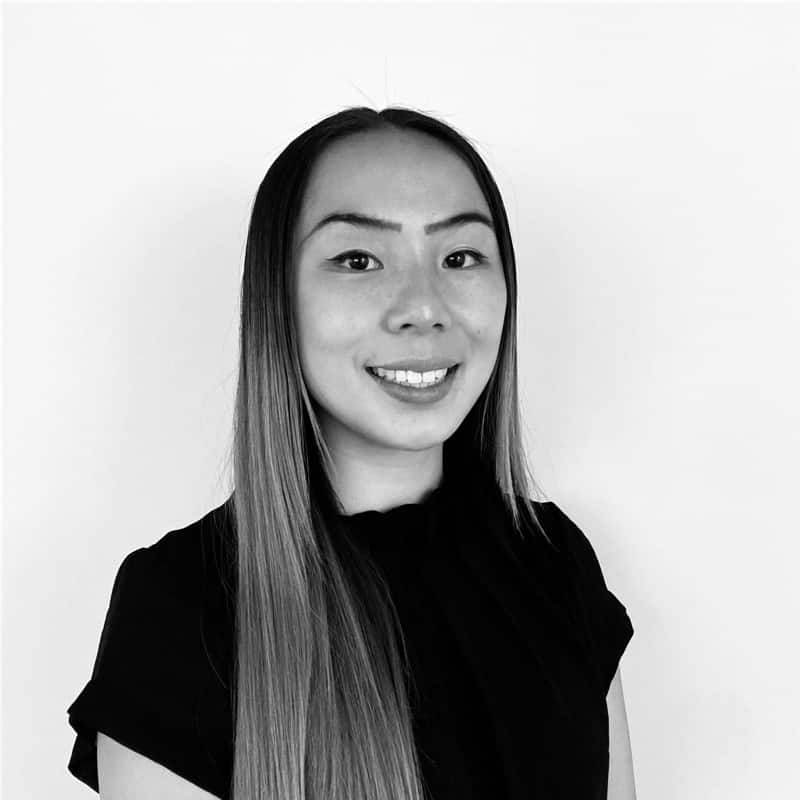 Lisa Loong
WORKPLACE CONSULTANT | META5 GROUP
It's Lisa here from Meta5 Group. I came across this space and we would love to be considered as a speaker.
Meta5 is an integrated workplace consultancy, that specialises in workplace strategy and change management across Australia and New Zealand. We help organisations develop flexible, future ways of working, tailored to a business.
We bring clarity to organisations looking to make sense of their workplace needs, delivering data-driven insights and practical recommendations to help them define and achieve their vision.
Topics: Workplace Strategy, Change Management, Technology Strategy
Location: Auckland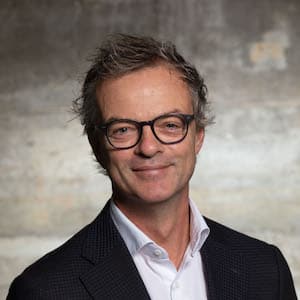 Mark Fraser
GM - Urban Development and Delivery | Kāinga Ora - Homes and Communities
Mark Fraser leads the Urban Development and Delivery group at Kāinga Ora, a highly committed team of people who are collectively working to deliver well-functioning neighbourhoods that support inclusive and thriving communities. The group is responsible for urban development projects of all sizes throughout New Zealand, delivering builder-ready land to our builder and developer partners. This work also includes the design and build of urban development infrastructure, as well as coordinating and delivering major public infrastructure projects. The Kāinga Ora urban development programme has no precedent in New Zealand in terms of scale, and provides a once-in-a-century opportunity to improve the supply, quality and affordability of our homes – both state and privately owned – and the liveability of our neighbourhoods.
Topics: Urban development, infrastructure and civil construction, urban design, density, sustainable development, affordability, housing tenure models, public and private sector.
Location: Auckland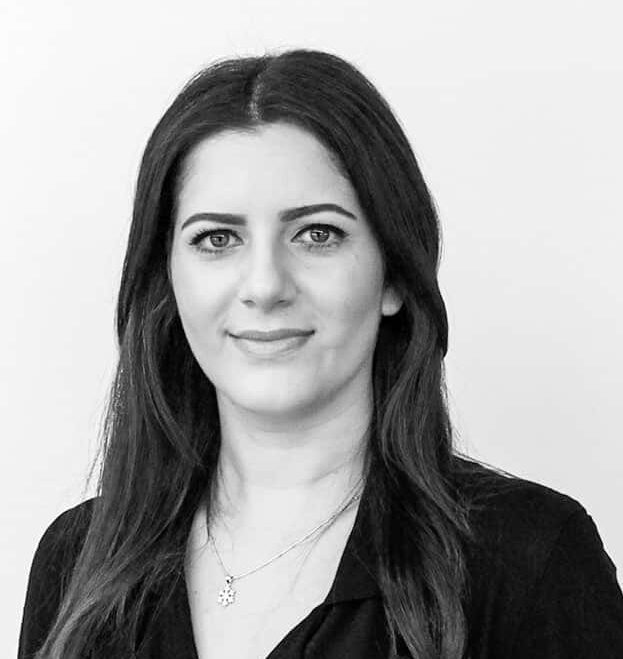 Melodi Barzandeh
DESIGN MANAGER | METHOD GROUP
Melodi is a New Zealand Registered Architect, with over 11 years experience practicing Architecture in New Zealand. She immigrated from her country of birth, Iran, when she was 4 years old, moving to Auckland with her parents to build a future for herself and her family. By attending Unitec to complete her NDAT, BAS and Masters in Architecture (P) at the young age of 16, she grew a strong foundation for a long lasting career in the architecture world. She has extensive experience in New Zealand working and leading both small scale residential and medium scale commercial projects ($34 million) excelling in delivery and site observation/administration. She is passionate about diversity and inclusion in the workplace and an active advocate for woman in the construction industry. Melodi is an eager mentor for the next generation of Architects, to allow knowledge sharing and leadership to take precedent over climbing the corporate ladder.
Topics: Diversity and inclusion, women in construction, leadership and mentoring the next generation of  Architects/Project Leads.
Location: Auckland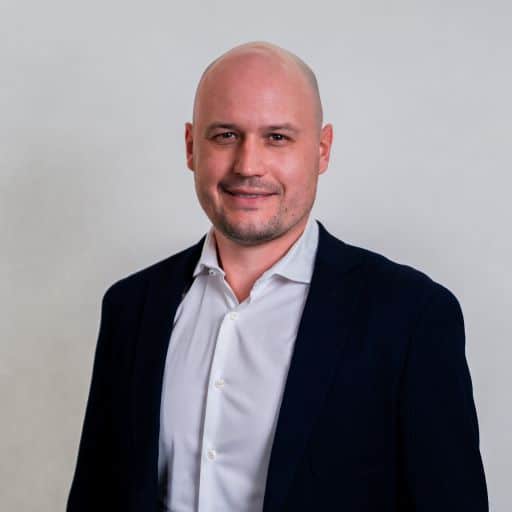 Mike Westbury
GM | One Eighty Recruitment
Mike has been in construction and property recruitment since 2005, over that time working with a range of organisations and roles. He enjoys creating opportunities for people by giving them clarity on what they want, so they can have confidence in their actions.
Mike learnt the art of recruitment at a large global firm and ended up leading a team of construction and property recruiters in Wellington. He then launched the technical division of a well known local recruitment company managing teams in Auckland and Wellington.
In 2013 he decided to start One Eighty Recruitment and 10 years later has a team recruiting roles across property, architecture, construction and engineering. This allows Mike to focus on his passion which is helping hiring managers recruit better – he firmly believes finding the candidate is only half the challenge, securing the candidate is critical and then retaining that person is where the true value lies.

Mike is passionate about recruitment – it's a privilege to be able to be involved in one of life's major decision making processes.
Topics: Recruitment process, understanding the role you are recruiting for, understanding the type of person you need, understanding where your candidates hang out, employer brand, writing a great advert, how to read a CV, how to run an effective interview, how to take a reference, how to get your offer accepted, why candidates leave jobs.
Location: Wellington
Gender: Male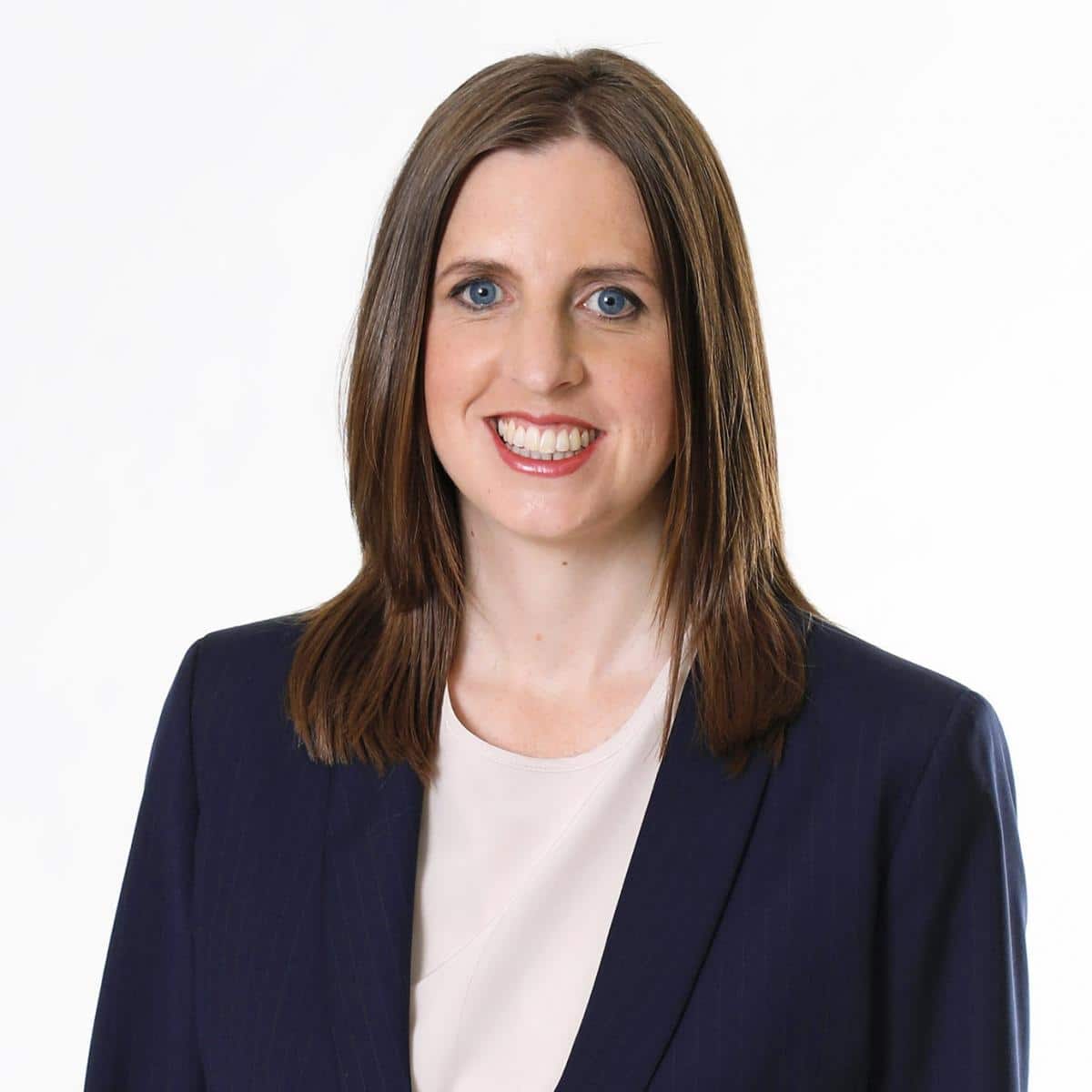 Natasha Garvan
PARTNER | BELL GULLY
Natasha Garvan is an environmental and resource management law specialist. As a partner in Bell Gully's Projects and Real Estate department, Natasha provides environmental, policy and resource management advice to infrastructure providers, commercial entities, property and land developers, and community interest groups.
Her expertise includes providing strategic advice for large scale projects, assessing policy options to inform proposed legislation and regulation, drafting notices of appeal and legal submissions, appearing before councils and the Courts, and undertaking due diligence for major corporate and property transactions including relating to contaminated sites, quarries, educational institutions, retirement villages, fast food chain, and manufacturing plants.
Topics: Green building/sustainability, resource management law and related topics.
Location: Auckland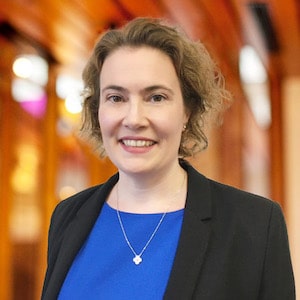 Natasha Possenniskie
DIRECTOR | Urban Outcomes Limited
Natasha is a construction industry professional with more than 25 years' experience in large scale construction projects for both the public and private sectors in New Zealand and abroad.
Natasha's career has developed in varied roles as a client, consultant, main contractor and subcontractor. She has established herself as a commercially astute director, with extensive strategy development experience and a successful track record of implementation, delivery and growth. Natasha now specialises in providing independent Engineer to the Contract, project recovery and advisory services on infrastructure projects.
Natasha is the sole Director of Urban Outcomes Limited, a construction consultancy focusing on the outcomes of a project from the outset. She also sits on the Board of Site Safe New Zealand and the NZIOB Risk and Audit Committee.
Topics: Construction industry generally – current best practice, projects, issues, etc.,
risk, procurement, supply chain, Engineer to the Contract, PPP's, NZS3910 contract and use of this in the industry, women in construction
Location: Wellington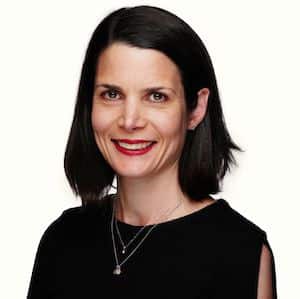 Olivia Poulsen
Executive GM Property | KIWIRAIL
Olivia is the Executive General Manager Property at KiwiRail overseeing property development and partnering, leasing, facilities management, resource management, crown land use and iwi engagement.
She has been at KiwiRail since 2017 holding roles in the legal and property teams. Olivia previously worked in property and legal roles in both Australia and New Zealand, including five years at Auckland Airport working across their property, retail and corporate portfolios.
She is also a member of KiwiRail's diversity committee and executive sponsor of the Mana Wahine network.
Topics: Diversity and inclusion, Infrastructure development, Property development and partnering
KiwiRail projects and different areas of interface with the broader property sector.
Location: Auckland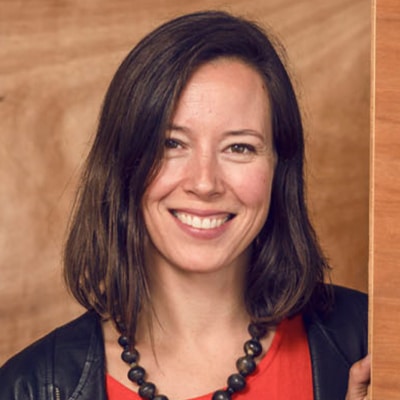 Pamela Bell
CEO, Director, Innovation Consultant | NZIOB & Project Bellbird
Pamela is best known in the building sector as the founding Chief Executive of the innovative design and construction industry social enterprise and member-based organisation PrefabNZ Incorporated, the peak body for innovative offsite construction."
She has a Master of Architecture from Victoria University of Wellington (VUW), with her thesis "Kiwi Prefab" not only inspiring the inception of PrefabNZ, but also a book and museum exhibition.
Pamela has also been the recipient of several awards, including the VUW Alumni Award (2019). She is an Adjunct Professor at VUW investigating the relationship between design thinking and business. Most recently, she has become intrigued about the interface between design thinking and governance for the boardroom with a series of articles and upcoming workshop for the Institute of Directors.
Topics: Governance for the built environment; Innovation in the built environment; Women in the built environment; Futureproofing – connecting to green, digital and innovation global trends
Location: Auckland
Ethnicity: NZ European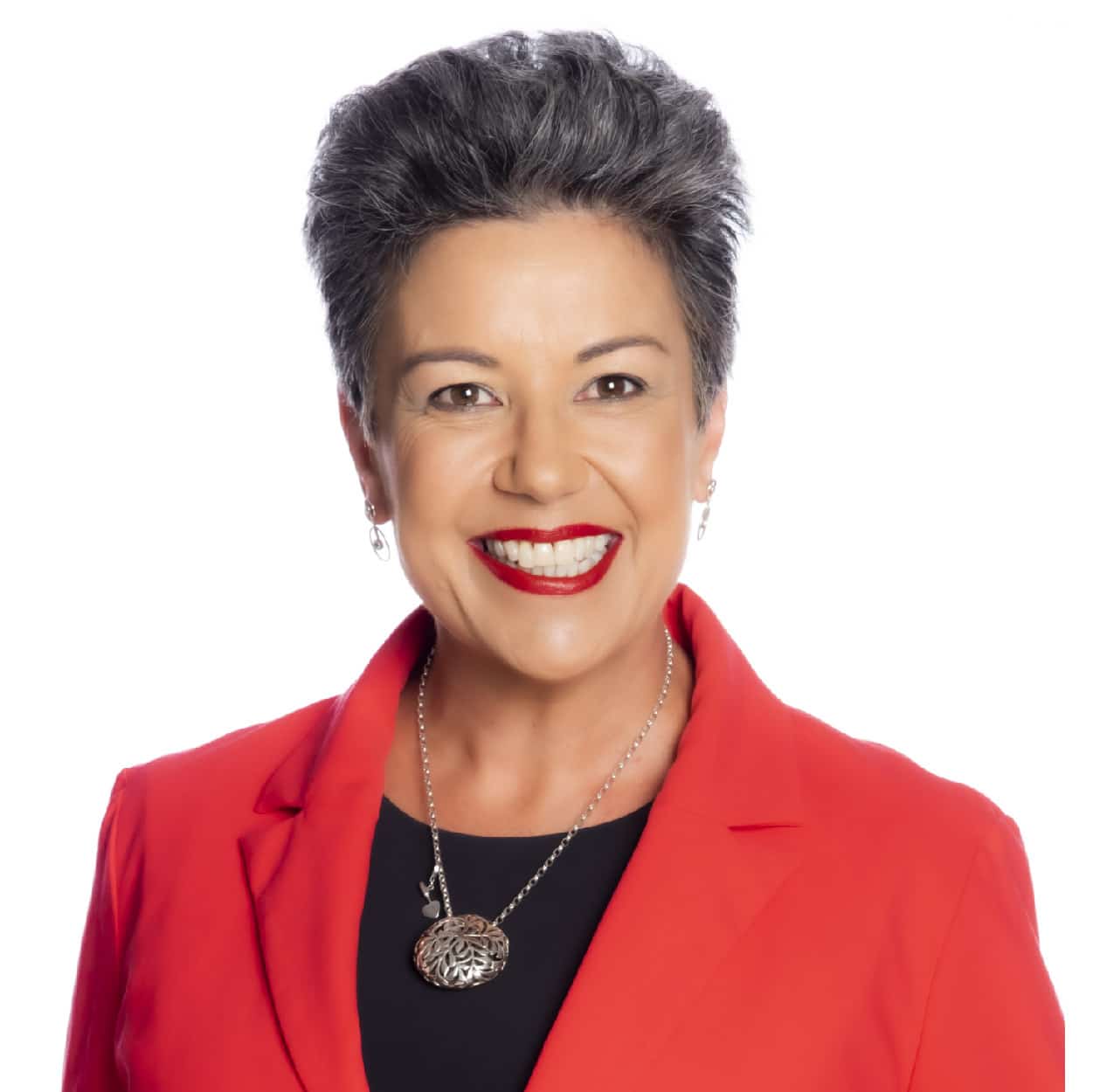 Paula Bennett
DIRECTOR - STRATEGIC ADVISORY | BAYLEYS REAL ESTATE
Paula is currently the Director of Strategic Advisory at Bayleys Commercial and provides advice across both the private and public sector working on a full spectrum of commercial property transactions, both in relation to leasing and the acquisition and divestment of commercial property.
Prior to joining Bayleys, Paula had a remarkable parliamentary career spanning 15 years, nine of which were as a senior Government minister across 14 portfolios, including State Services, Social Housing and Associate Finance, as well as Deputy Prime Minister and Deputy Leader. She has a strong interest in bringing the private and public sector together, in order to ensure that each can benefit from their respective strengths, and that diverse property portfolios and requirements can be aligned, while providing the best service and value. Paula's unique government experience, unparalleled access to decision-makers, and strong relationship and networking abilities, allows her to pull together complex deals in a dynamic changing environment.
As a speaker, Paula can share her experiences in government and her personal perspective of where she sees New Zealand moving forward, sharing her insights on what the private sector can bring.
Paula also shares an inspiring story through her own personal journey of resilience, overcoming adversity, smashing ceilings, and setting goals to achieve big dreams.
Topics: Acquisition and divestment of commercial property, relationship and networking, public and private sectors
Location: Auckland
Ethnicity: Māori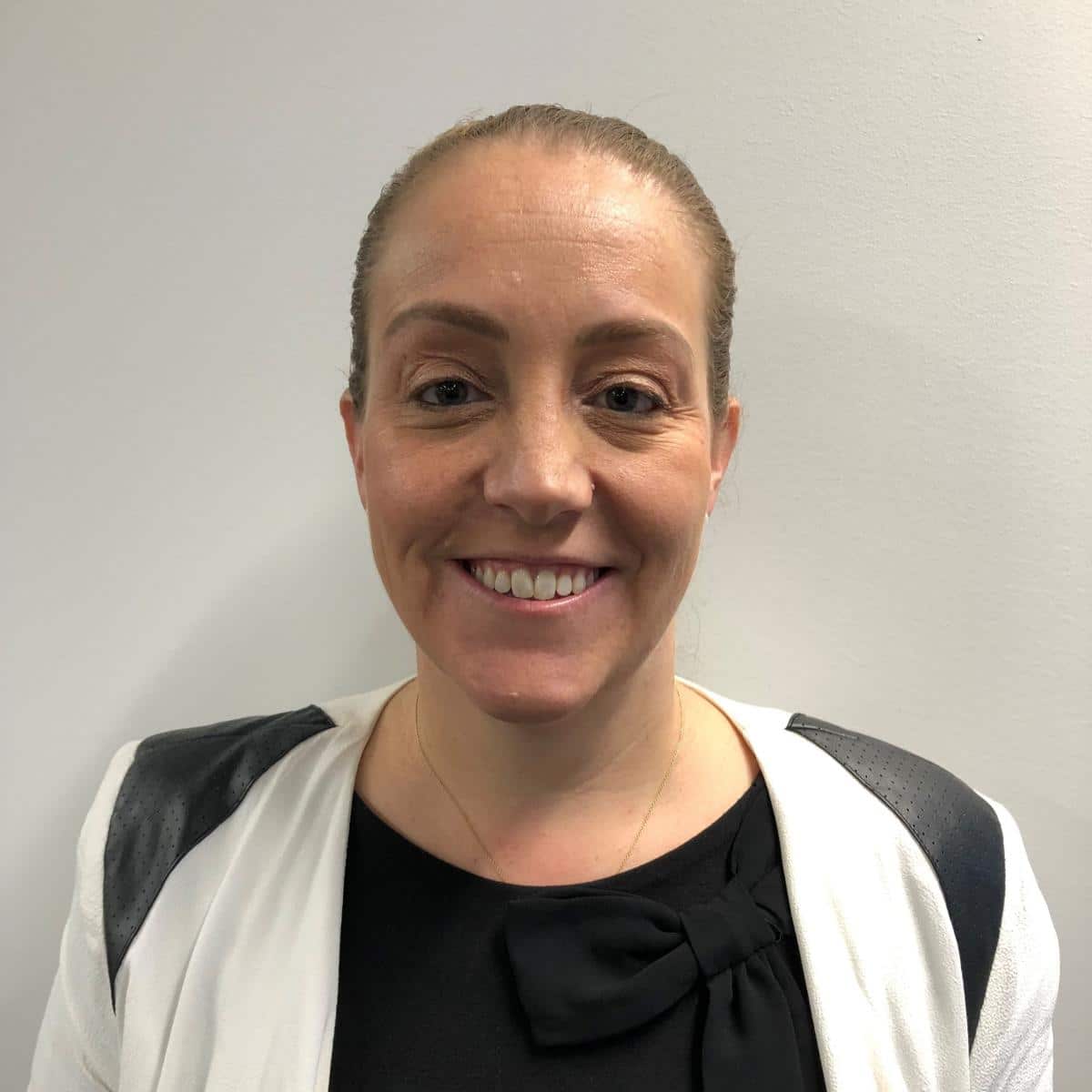 Rebecca MacDonald
Senior Manager, Wellington Airport | Air NZ
Rebecca has career experience in both larger corporates and SMEs within New Zealand and the United Kingdom. In her first role at Air New Zealand – Senior Manager Design and Construction she created a centre of excellence for project management delivery and received Board approval for a capital programme of $500m Capex for five years. Utilising this experience she then moved into Airports, managing 75+ operational staff for the Air NZ operations at Dunedin and Invercargill Airports.
She is also a Board Director for AMBAAC (Auckland University MBA Alumni Club) and a member of the Property Council Diversity and Inclusion Committee.
Topics: Diversity and inclusion, green building/sustainability, leadership and team building/managing people
Location: Auckland
Ethnicity: NZ European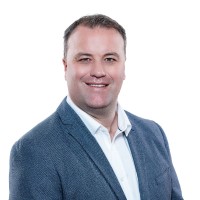 Richard Ashton
GM Brosnan Maintenance
22 years and counting working within Facilities Management in the UK and NZ. I am passionate about working with people to solve buildings problems.
Proactivity, systems and processes to head off the major problems that buildings traditionally suffer.
My first job lasted 14 years at Goldman Sachs in London, astute practices deployed by great professionals to save a dollar, make a dollar.
I am now heading up Brosnan Maintenance bringing win/win best practice asset management to the NZ residential sector supporting body corporates & property owners by helping them stay ahead of the unit titles acts requirements whilst lowering total ownership costs of their buildings.
Topics: Why maintain Property Asset Management
I have a new building – what next? What to do with Warranties and Operation & Maintenance manuals? The alternative to hiding in a drawer.
Location: Auckland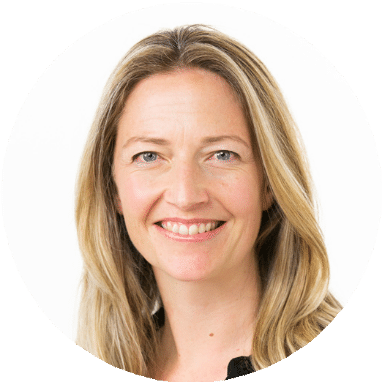 Ruth Allen
Principal Urban Regeneration | The Property Group
Ruth leads The Property Group Limited (TPG) Urban Regeneration Team and has more than 18 years' experience in the fields of urban planning, housing, development feasibility, and policy review. She has worked on a wide range of planning projects in both Australia and New Zealand in the public and private sectors.
Ruth has in-depth experience in the planning for housing and urban regeneration at a precinct scale and the preparation and co-ordination of major urban planning studies and structure plans. She has a particular focus on understanding the challenges facing the development sector and community needs and how this can be integrated into our strategic planning – bringing vision to reality.
Prior to joining TPG, Ruth worked in the urban renewal division of the State Planning Department in New South Wales. In this role, Ruth worked on areas identified for residential growth and the preparation of planning polices and infrastructure funding plans to support the land use change and infill development.
Topics: Urban regeneration, housing, transit oriented development, precinct planning, development feasibility, spatial planning and planning for growth, social impact assessment.
Location: Wellington 
Gender: Female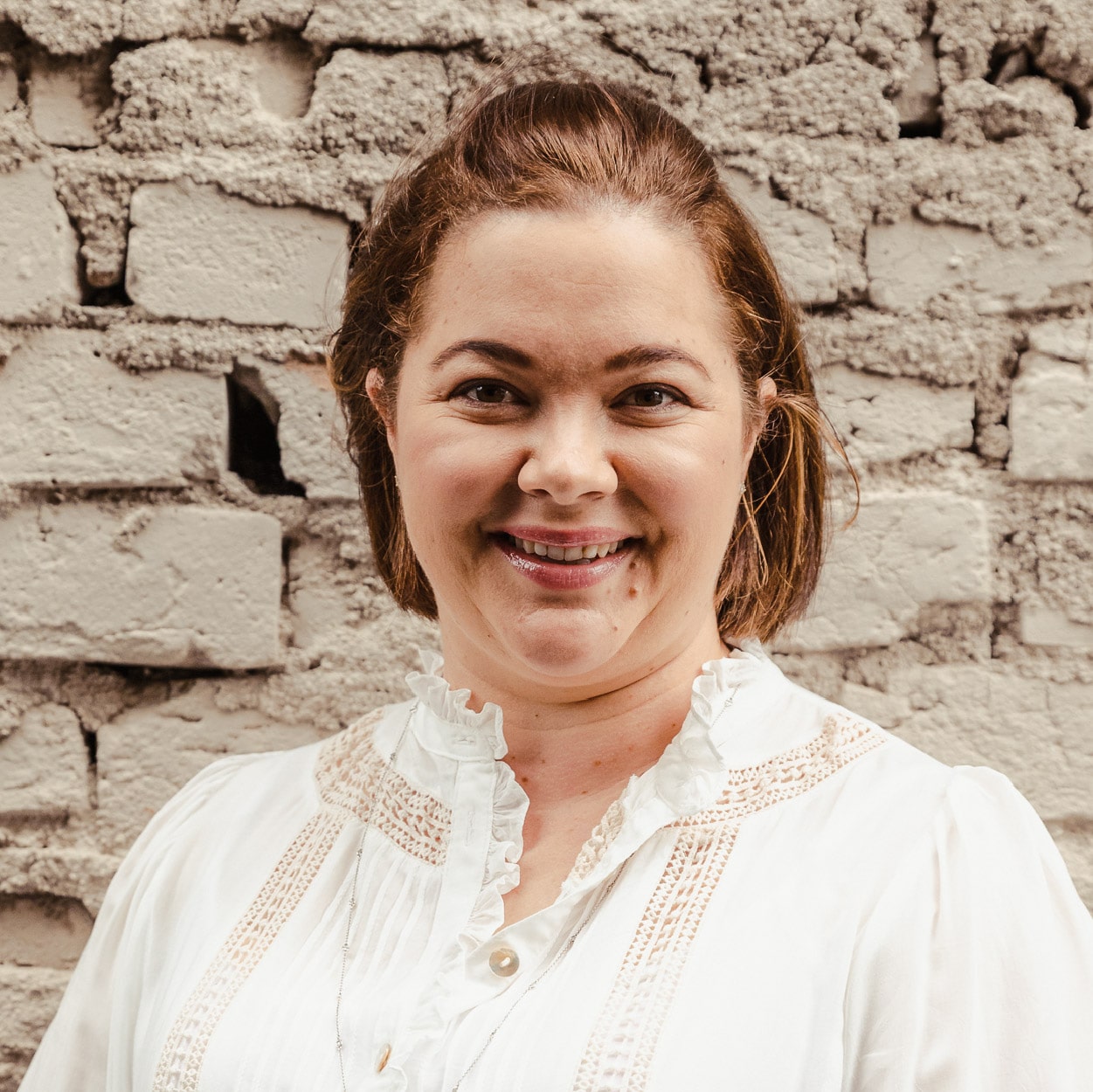 Sarah Wrait
Director | Property Manager | Azure Property
A love of property has taken Sarah throughout the industry, from managing over a hundred commercial properties across New Zealand to overseeing and coordinating multi-million dollar projects. She has a reputation for getting things done and is frequently asked to step in and turn around difficult properties, projects and consulting situations.
Other than property, the common denominator throughout her career has been people. On everything from small problems to large projects, Sarah successfully works with and builds relationships with all key people involved. She excels at looking after her clients, landlords, tenants, contractors, and staff – keeping them engaged and informed.
It is this passion for people and property that led Sarah to found Azure Property. An outlet to use her commercial property experience, varied skillset, and networks to help her clients and their tenants succeed.
Topics: Retail property, including management, leasing. Project management and master planning. Entrepreneurship.
Location: Auckland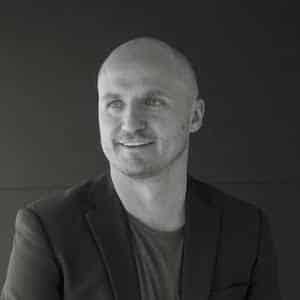 Scott Compton
HEAD OF DESIGN | WARREN & MAHONEY
I have 20 + years of experience in the experience design sector, specifically workplace, retail and brand. I have worked on notable projects globally for Google, Microsoft, Expedia, WPP and many others specialising in delivering outcomes that are user focussed, deeply linked to local places and peoples with meaningful brand values.
In NZ our most recent work for Mediaworks, Colliers, Precinct Properties and Kiwi Property is striving to respond to the need for work/life balance, especially in the wake of the pandemic.
Topics: The future of work
In the wake of pandemic disruption, why are we going to come back to the office? We have begun some deeper interrogation into this area which touches on every business in its current plight to understand how to enable a productive hybrid workplace. We can discuss the thoughts, insights and measures for potential success in the delivery of relevant workplaces.
Location: Auckland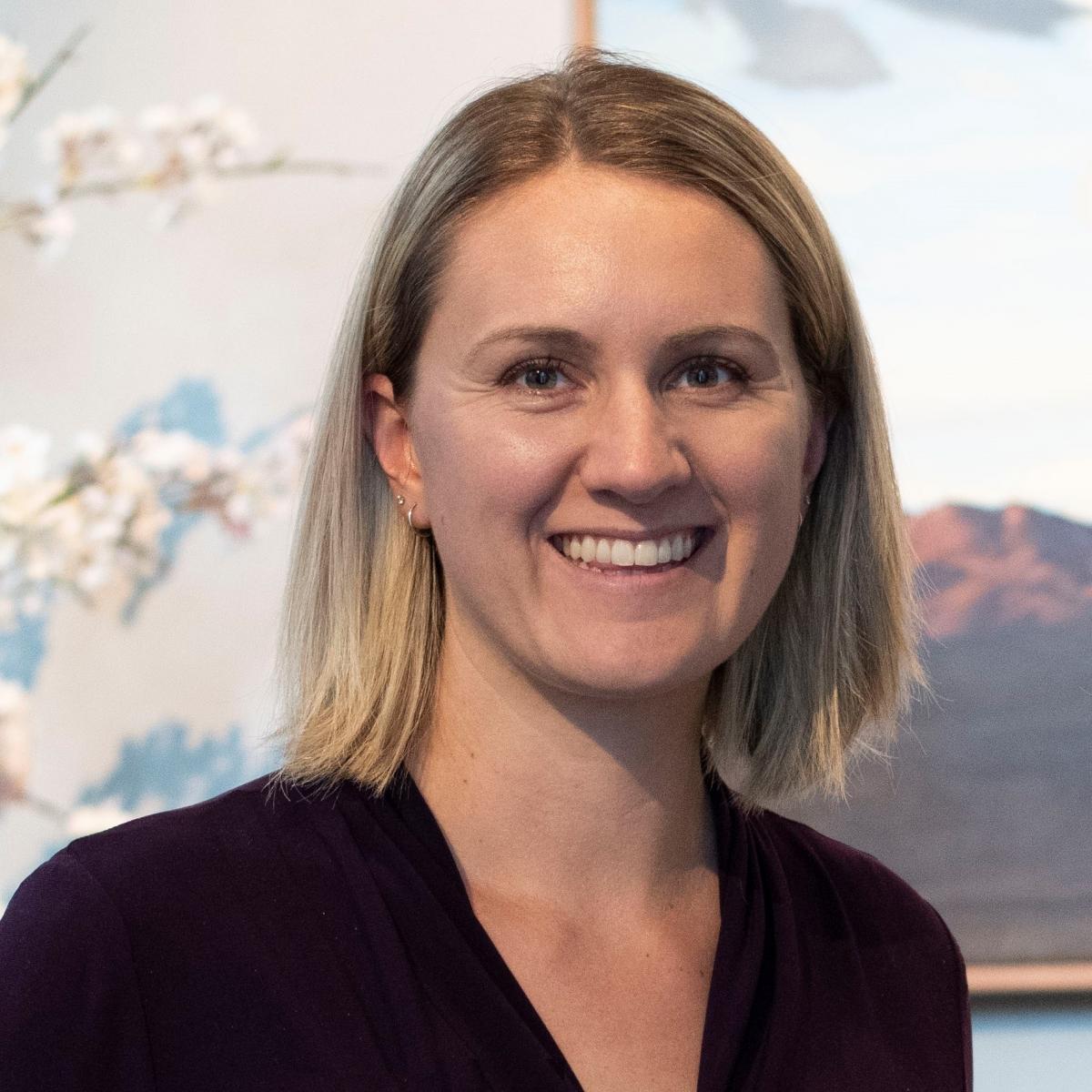 Tamba Carleton
Associate Director | CBRE
Tamba is a Senior Research Analyst within CBRE's New Zealand research department specialising in high density residential research with a focus on the Auckland apartment market and build-to-rent (BTR). During her eight year tenure at CBRE, she has created a detailed database and operations framework around apartment market research, provided consultancy advice for public and private sector clients, and developed solid relationships with a broad range of developers, planners, financiers and their advisors.
Topics: Economic forecasts/research, property development, residential property
Location: Auckland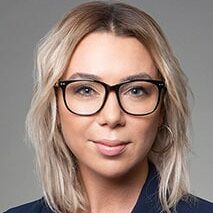 Tamzin Letele
Commercial Manager - Risk & Insurance | Fletcher Construction
Tamzin is a Principal Quantity Surveyor at AECOM, with over 13 years' experience working in the NZ building industry. Tamzin is a Gen Y/Millennial, Pasifika, Mother-of-3, and a Diversity & Inclusion champion. She feels strongly that D&I makes financial sense, that businesses are missing out on an easy way to improve financial returns & gain a competitive advantage. In a low margin industry such as construction, this can't be ignored. Tamzin holds a Bachelor of Construction, & is working towards her MBA in Social Impact. She has extensive experience working on major commercial projects in NZ (circa $260mil – $700mil), and residential regeneration and development. 
Topics: Diversity pays: the financial case for diversity and inclusion
Location: Auckland
Ethnicity: Pasifika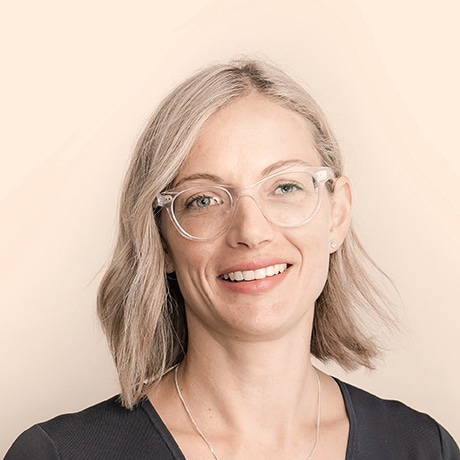 Tessa Baker
Partner | Chapman Tripp
Tessa specialises in commercial property law, advising businesses, individual investors and public clients on a range of property transactions.
She is a national expert in New Zealand's overseas investment regime and is a member of the Overseas Investment Office's (OIO) legal reference group. As a market-leading OIO lawyer, Tessa has deep knowledge of relevant Government policy and the procedures for obtaining OIO consent and was recently involved in drafting new OIO regulations as a member of the Government-appointed group that reviewed the OIO regime.
Tessa has acted for some of China's biggest developers on their New Zealand development projects.
Topics: Overseas investment regime, Property development, Commercial property.
Location: Auckland
Hello there Amazing Speaker!
The Speaker Hub is an online database of talented property speakers. 
By adding your details to this database, you agree to have the information provided online for the world to see (note: we will include a link to your email address but will not provide your contact phone number online, this is included in the form so we can contact you should we have further questions).
Thank you for helping foster an industry where we all belong.