We all belong in property
There is no denying that a diverse industry is a more adaptive industry.
In August 2018, Property Council established our inaugural Diversity and Inclusion Committee, a group of 16 property leaders gathered to lead initiatives that bring the industry together and move us forward. 
Chairing this committee is Lauren Joyce from Precinct Properties and Ashley Bray from Colliers, who are supported by an exceptional team of people who are passionate about creating an industry that embraces diversity, attracts the best talent and champions inclusion.
Improving diversity across our industry will have many long-term benefits and many individual members are making significant progress in this area. However, there is certainly a great deal more we can, and should be doing.
The past year has seen the committee refine their purpose and focus their energies on the first and most obvious challenges faced by the property industry; gender inequality.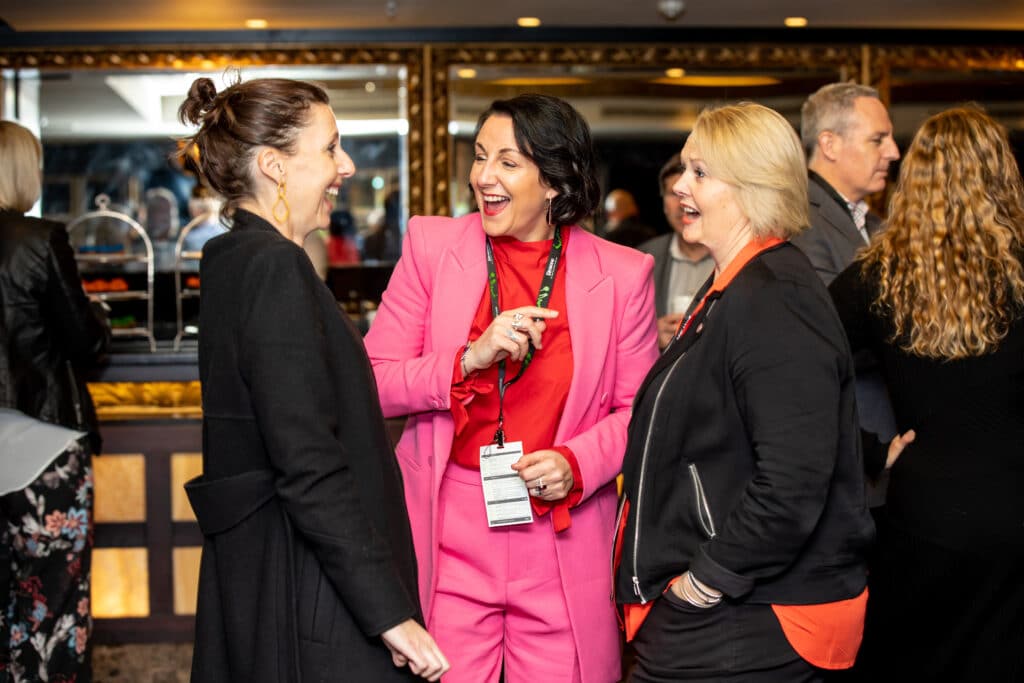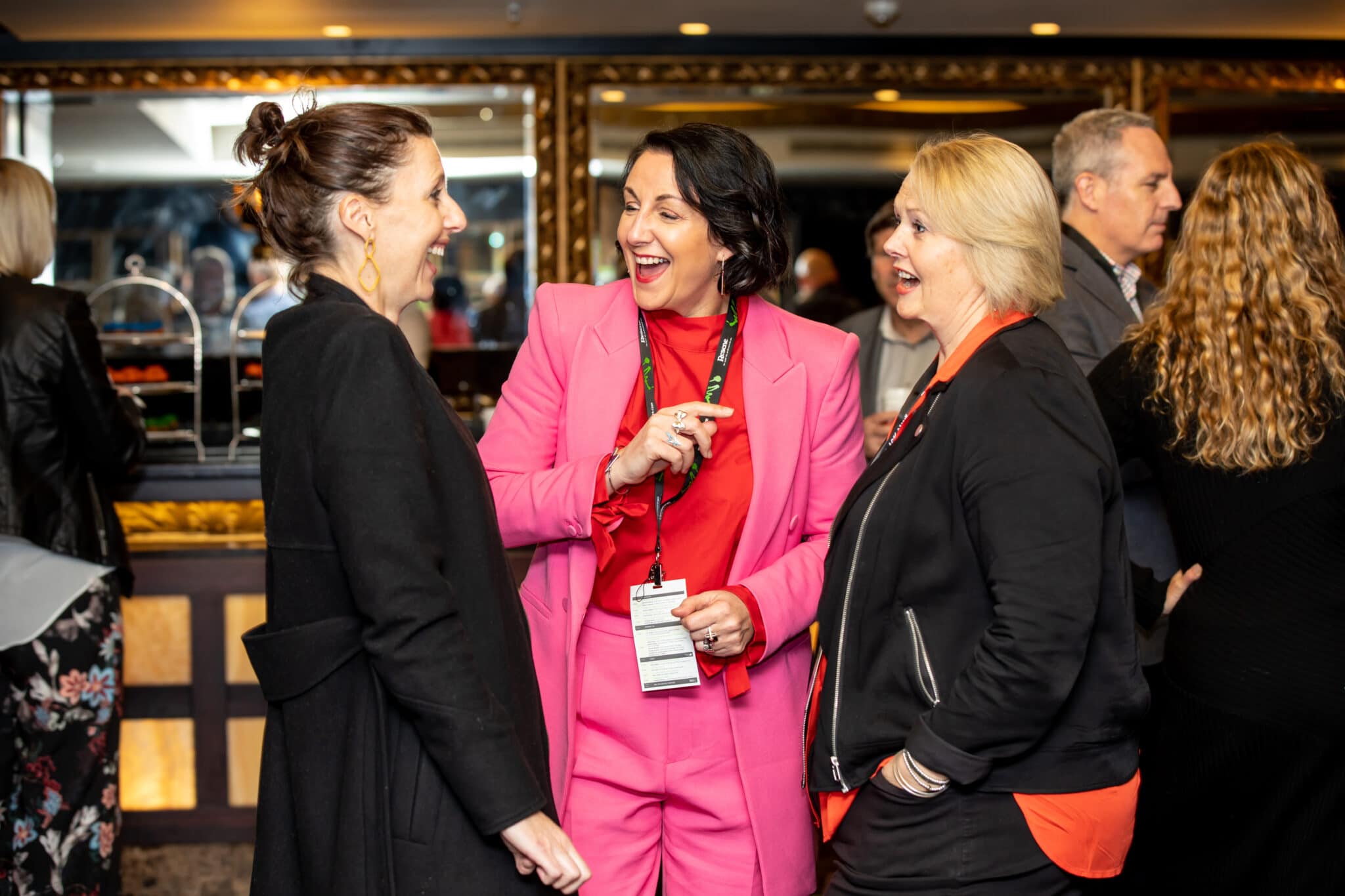 To lead the property industry in increasing diversity and inclusion
Create awareness of the issues around diversity and inclusion in the property industry and the importance of addressing them
Measure and report on diversity and inclusion in the industry, our progress towards improving it and our successes
Implement a work programme to increase diversity and inclusion in Property Council, its members and the wider industry.
Research
40:40:20 Pledge
Property Champions of Change
Research
We can't measure success without a benchmark. The first step to creating change is to assess the key drivers and barriers to attracting, retaining and promoting women in property. From this, we can review baseline metrics, agree on targets, develop action plans to achieve them, measure and correct. Baseline metrics allow us to measure progress and review and revise the effectiveness of the strategies we have put in place. Targets crystallise intent and ensure diversity is a priority.
40:40:20 Pledge
Property Champions of Change
Gender Diversity Report 2021
In early 2021, 24 participating member companies with a total of 5,442 employees provided their 2020 data to the inaugural Property Gender Diversity Report.
The purpose of this research was to provide a benchmark for the property industry to measure and chart our progress in increasing diversity and embracing inclusion.
The data was split across three sub-sectors;
Property Investor including Argosy, Auckland Airport, Goodman, Kainga Ora, Kiwi Property, Ngati Whatua Orakei, Oyster Property Group, Panuku Development Auckland, Precinct Properties, Property for Industry, Stride, The Woolstore Management, and Tramco, Trust Management.
Supplier to Investors including Bayleys, CBRE, Colliers, Hadyn Rollet, Hawkins, Holmes Group, Latham Construction, and Naylor Love.
Professional Services including Bell Gully and MinterEllisonRuddWatts.
Where to from here?
This research will help create awareness of the issues around gender diversity and inclusion, and provide insights for how the industry might address the issues.
Over the coming years, the Property Council will continue to measure and report on diversity and inclusion in the sector, not just with regards to gender, but also broader inclusivity, charting our progress and successes.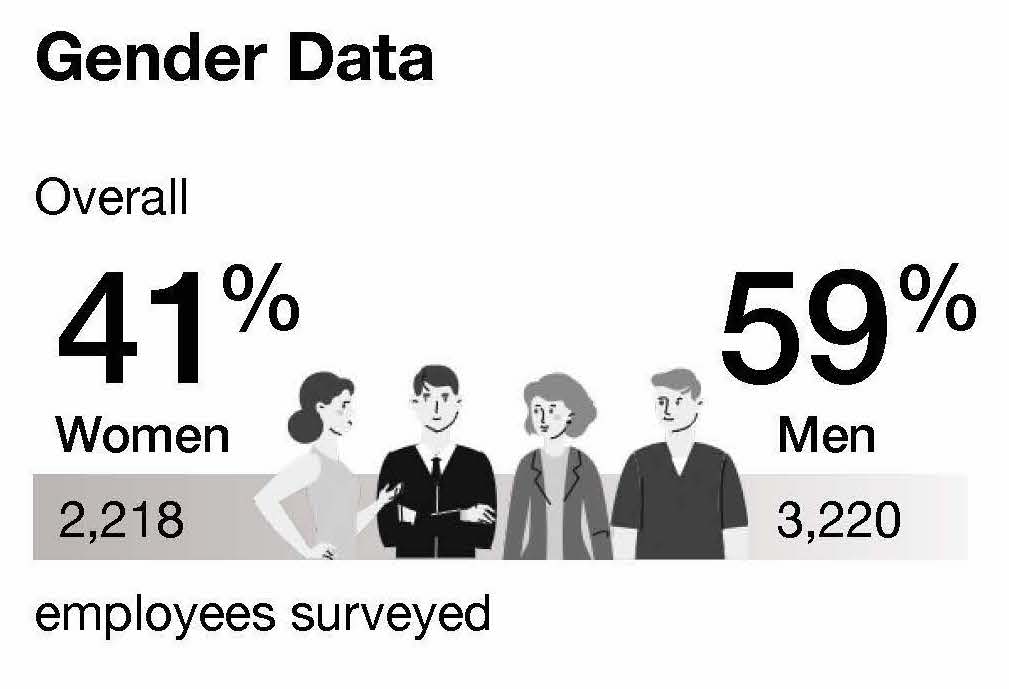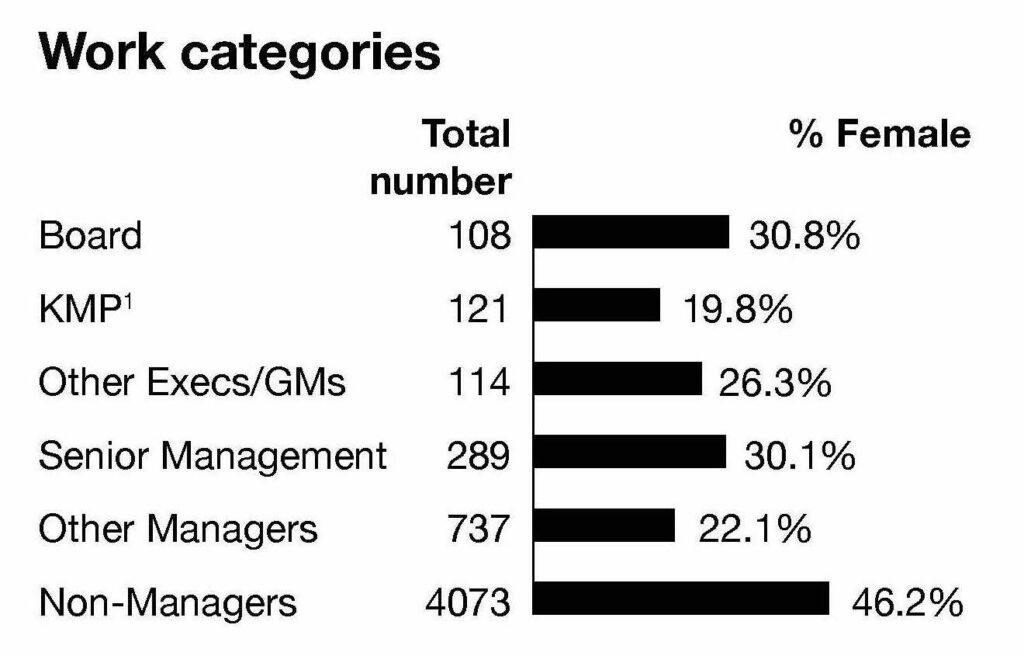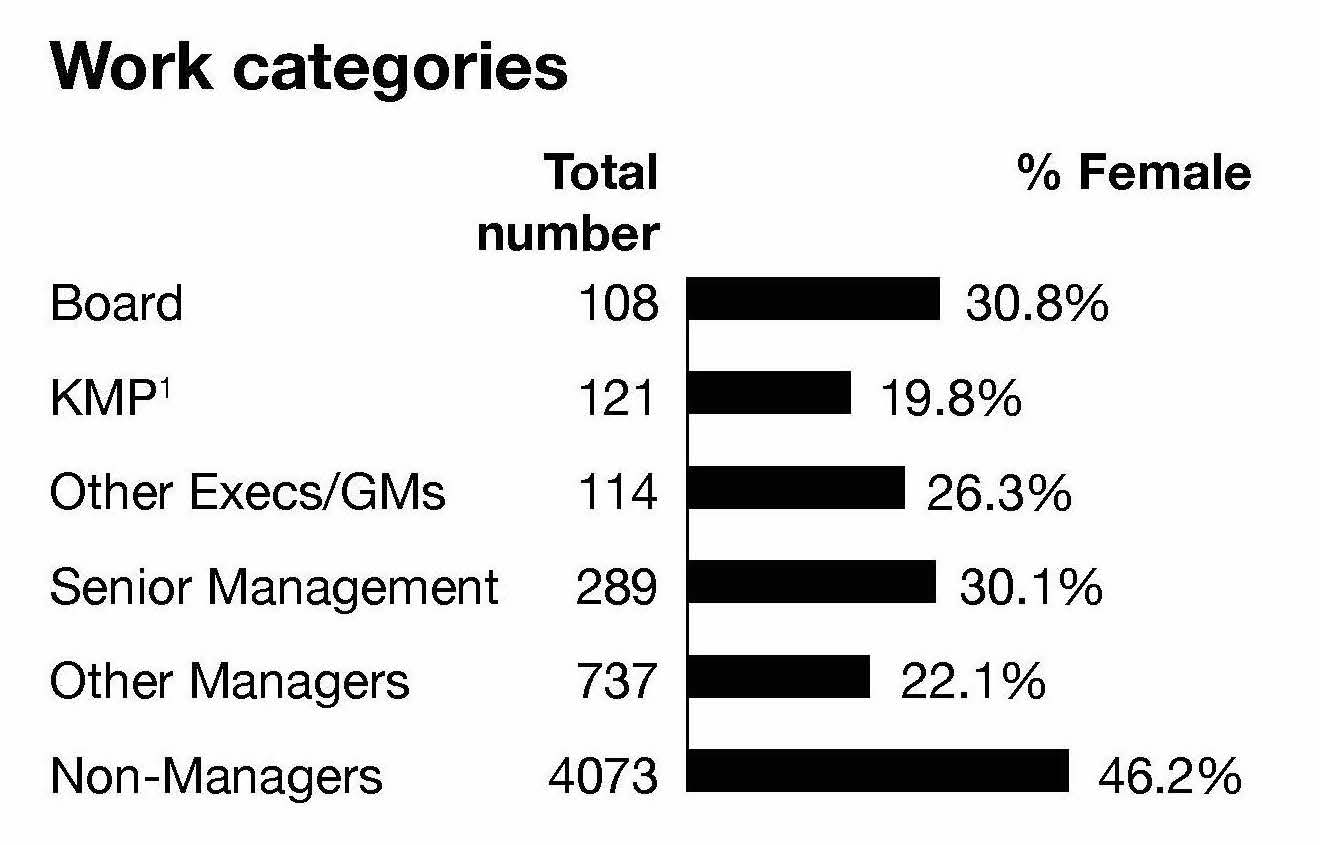 As a total, the PCNZ working population is just within balance (balance is defined as having at least 40% of employees of each gender), with 59% male and 41% female.
Women are however under-represented in management, with for example only 20% of KMP positions held by women.
Gender diversity at non-management levels is far more balanced, highlighting a "power gap"
Females at "property companies who supply to property investment companies" make up only 36% of the workforce, highlighting a "participation gap". That is, a gender imbalance in organisations' workforce as a whole which can be seen at all levels, including with frontline positions.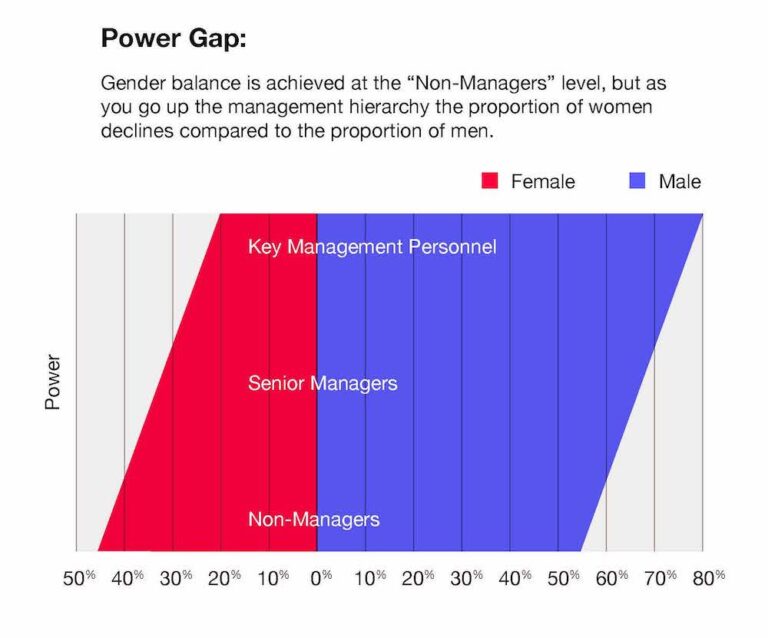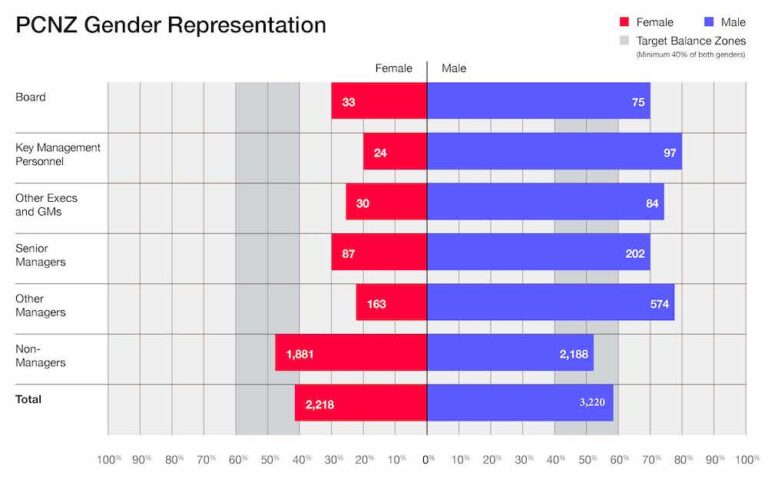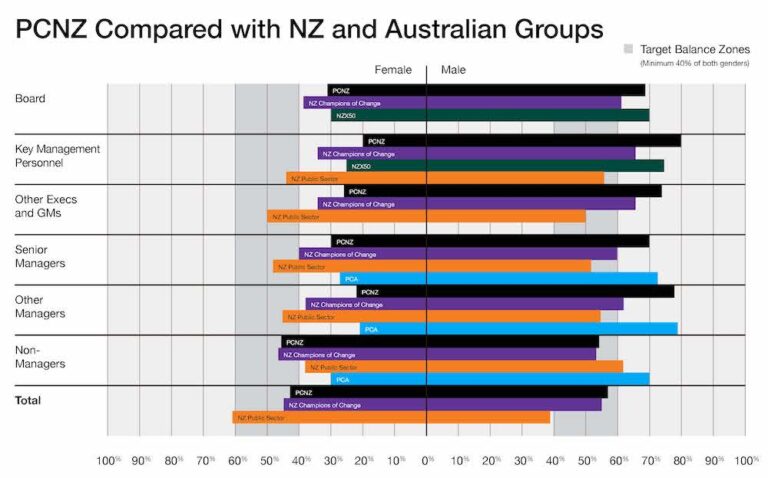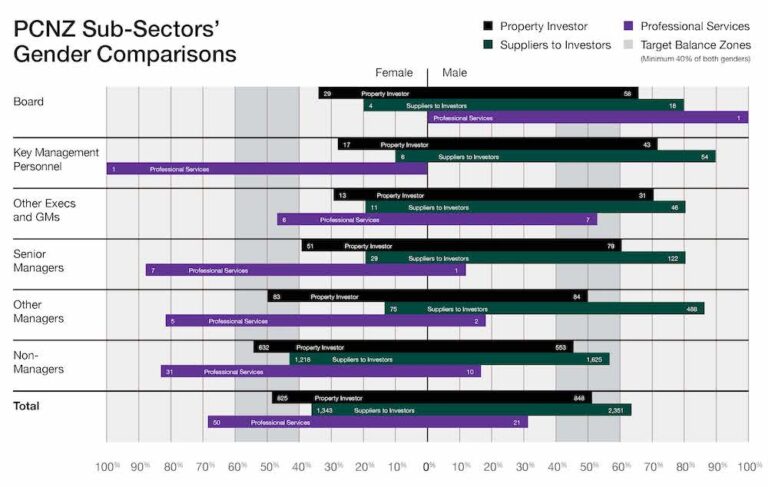 A little help to get you started
We understand that not everyone has the budget or resources to roll-out massive change in one hit, so the Diversity and Inclusion Committee has gathered a list of resources that their companies have found useful as they have gone on their D&I journey. This includes actions such as creating a D&I statement and strategy, staff training as well as research and articles.
We hope you find them useful and welcome any additions you have to this toolbox – simply send them to comms@propertynz.co.nz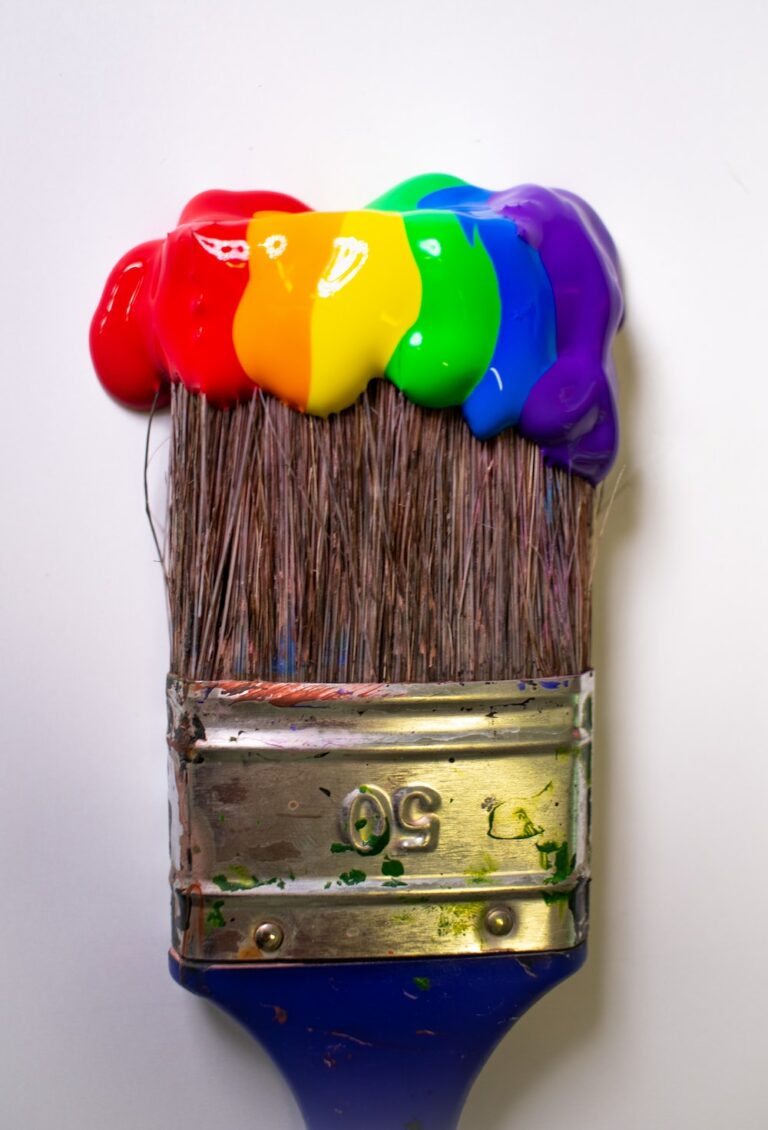 For further information contact:
Sara-Jane Evans | Head of Membership & Commercial Services | sj@propertynz.co.nz | 09 373 3086