Applications for the 2021 Emerging Leaders Programme have officially opened. The programme brings together 15 mentoring pairs for 12 months of training and guidance. We took some time to catch up with a couple of last year's participants, mentor Peter Eising, Managing Director, Pacific Environments Architects and mentee Wendy Ryan, Associate, Respond Architects to get their take on the experience.
How did you wind up in property?
PETER: I've always had an interest in the building industry as my father was a builder. From leaving school, I have qualified and worked in an Architect's office and was intent on owning my own business from an early age.
WENDY: My enthusiasm for architecture and design started during the later years of high school, where I would follow many international architects such as Mies van der Rohe, and closer to home, the works of Warren and Mahoney. Whilst studying design at school, I received several accolades through the New Zealand Young Designers Awards. Although I was given a scholarship to pursue a career in product design, the decision to follow my passion in architecture instead was a no-brainer and I enrolled at the University of Auckland to get my studies underway.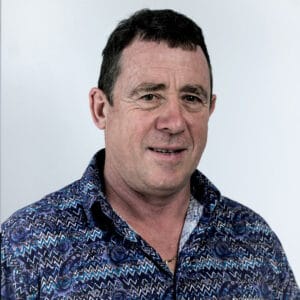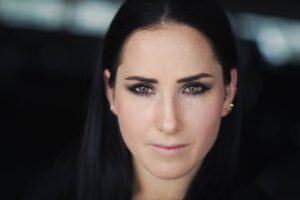 What study did you do?
PETER: Leaving school I completed the NZ Cert in Architectural Draughting, a Post Certificate which included QS, leading to Ak Uni and B Architecture Degree and Registration shortly afterwards as an Architect.
WENDY: I attended the University of Auckland where I studied both the BArch and MArch (Prof.) degrees and was awarded with Honours. After 6 years of working as an architectural graduate for Prendos NZ Ltd, I became a NZ Registered Architect and shortly after that, an Associate for Respond Architects where I continue to work today. I am also an Accredited Professional for the NZ Green Building Council which I feel privileged to be a part of. It was a personal goal of mine to become Registered before the age of 30.
What made you apply for the Property Council Emerging Leaders Programme?
PETER: The opportunity to give back to the industry, assist in someone else's development, while wider insights around mentoring and furthering my professional growth.
WENDY: As I begin to take on a greater role in managing junior staff, I was keen to ensure that I was well placed to provide the same support and guidance that I received during my early years as a graduate. I knew that being part of this programme would encourage and support my growth as an architect, and further develop my skills and confidence as a leader.
How was the training day and how have you found the ongoing support?
PETER: The Training Day was valuable, particularly the Mentoring pack. Ongoing support has always been available. Appreciated the catch-up part way through.
WENDY: The training, regular catch ups, and ongoing support received from Property Council New Zealand has been fantastic. I enjoy sharing my progress and enthusiasm for the programme to other professionals in the property industry.
What have you gained by being part of the programme? What impact has it had?
PETER: Gaining personal and professional insights and awareness of other (younger) views from an employee perspective, direction and opportunities around business, management, direction, ownership and the direct and indirect impacts. Many were in parallel with my own business model yet Wendy's (employee) perspective has widened my perspective further and enabled some shifts in my views.
At the same time, being able to offer Wendy an employer/business owner perspective and understanding on the same issues, giving insights which have assisted with her understanding a wider base, potentially her next step.
WENDY: Being partnered with an industry leader like Pete has given me the ability to progress my own professional development as an architect. The personal time he has willingly given to support my growth in my career is highly appreciated. Pete has been able to equip me with the knowledge and leadership skills I need to contribute to the architectural industry and its future.
What was the most surprising thing you've learned/discovered so far?
PETER: How far Wendy's thinking around her professional and business/commercial awareness and knowledge had already developed as a senior member of her company while watching her ongoing advancement, in contrast to my own senior team who are following a more professional path at this early stage of their careers. She is very driven (focussed) and has already made many good decisions for her future. Implementing the mentoring programme is another important step.
It reminded me of my early pathway and business ownership, yet without the mentoring which possibly would have avoided some mistakes.
WENDY: That we face similar challenges as architects, and through thoughtful and robust conversation we can strive to find innovative and resilient solutions.
Would you recommend the Emerging Leaders Programme to others in the industry? Who to and why?
PETER: Absolutely. It applies to anybody with an interest in furthering their careers, whether within an existing Company structure or setting up their own business. It provides a safe environment for developing and testing of ideas, ability to question, gain direct insights from prior experience, to providing the guidance to ensure their chosen pathway is identified and where right, implemented. Wendy is very driven and has enthusiastically maximised the mentoring opportunity.
From my perspective, it has been a mutually beneficial experience for both of us, and I would thoroughly recommend it to others. If it lights a fire within or enables it to burn brighter, it's worth it.
WENDY: I believe this programme is fit for anyone in the property industry whether it be a mentor or a mentee. Both of us have taken so many learnings from each other, and having a mentor like Pete has been incredibly valuable.
Be part of the 2021 Emerging Leaders Programme
Applications for the 2021 Emerging Leaders Programme are now open. If you're a mentor who wants to give back to the industry or a mentee looking to level-up their career, then get your application in by 16 July 2021.
Read More
We are truly fortunate to have JLL on board as our Programme Partner for the Emerging Leaders Programme for a second year.
More than just a funder, JLL are a true partner, assisting Property Council with the matching of mentors and mentees, the programme framework and ongoing communications support.