A reflection written by Peter Wall, Past Property Council New Zealand National President, Member Laureate and Chair of the Property Industry Awards Judging Panel.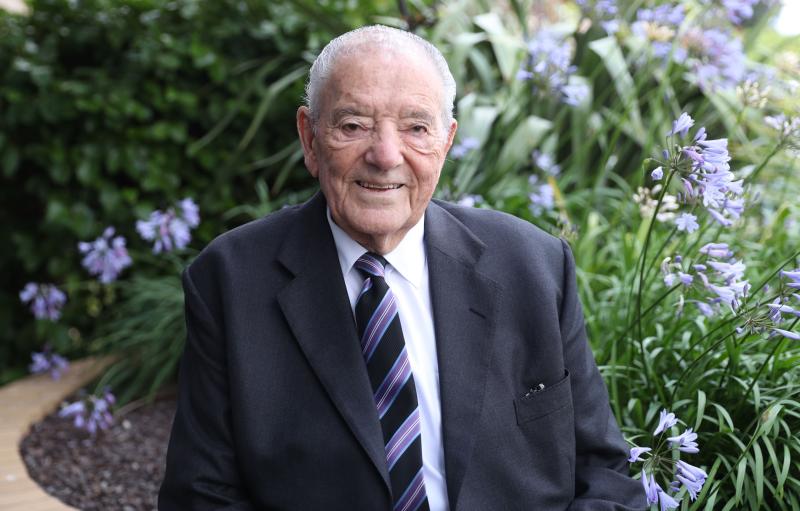 Sir David Levene was a special and personal friend of both my wife Michelle and myself. Michelle's association dated back to her days as the founder and CEO of CBRE in New Zealand. In my case the relationship first developed in the late 1990's when I chaired the Property Awards Judging Panel and David's property company, Quadrant Properties, was a regular and impressive applicant.
David, as he always liked to be called, became something of a mentor to us both, not in a property sense but in how you relate to and respect people from all walks of life. It was not profit that motivated David. He loved being with people, especially young people, where he could share his experiences, his readings, imparting his passion, vision and values to those of us ready to assimilate his wisdom. It was often only through the reflections of your time with David, that you realised what life messages he had subtly passed on.
An amazing person who directly and indirectly contributed to the wellbeing and success of so many people. He loved backing the young person with a vision and a passion, and sponsored well over 30 new start- up businesses based on his assessment of the person, rather than the business. We had the pleasure of accompanying David to one of these start-ups which today is the market leader in its category. The pride David took in "displaying" this success and the mana in which his partner and the staff held David, was impressive. Listening to David modestly talk of some of the other industry sectors he had sponsored through start-ups, was a real education and revelation of David's character and qualities.
There are so many lovely stories of how David demonstrated his leadership and his genuine feeling and warmth for people. People not profit was his mantra and he astutely knew that with good people around him, wealth would be created for all parties. He loved walking the store, the factory floor and he was respected when he did so because he was one of them. Equally he commanded respect in the board room and delivered his views modestly, encouraging opinions from those round the table.
I recall the first time I met David. This was circa 1995 and Quadrant Properties had entered in the Property Awards. The Judging panel was onsite receiving Quadrant's presentation. David was present. He did not lead the presentation but when he did speak, it was with complete knowledge of not only the property but with an understanding of his income stream; the tenant and their business. David was on first names with the many of the employees and it was clear they greatly respected him. The property fundamentals were good; a quality build with generous staff facilities. An outstanding café and staff well-being facilities such as you see today in this Covid environment. Rents were at market and the development margin and return on investment was impressive but I did leave with the feeling that David had "left some salt on the table" such that both tenant and landlord felt well satisfied. An impressive first up meeting with David.
Much later, through my association with Gulf Harbour Country Club, I experienced David generously investing in the Club and then sponsoring Lydia Ko ensuring she had full access to the Club's facilities, well before she became No 1 in Women's Golf. The Club took great pride in seeing Lydia's home club being promoted as Gulf Harbour Country Club, thanks to David's support, again modestly given with no fan-fare.

Right into his 90's David was of sharp mind, engaging, caring, always interested in what you were about; how your family were faring. He had a wonderful recollection of events and happenings from way back.
When asked recently what was his greatest achievement David had no hesitation is saying "my family; my wife, two children and my five grandchildren" How good is that! You will be sadly missed David but for those of us who knew you as a special friend and a life mentor, how fortunate we were. Your generosity and charitable contributions will provide security and well-being to thousands of New Zealanders ensuring your contributions will be everlasting.