The brief for HomeGround in Tāmaki Makaurau Auckland was to design a building that treats occupants with respect and dignity, and welcomes all. In doing so, Stevens Lawson Architects took a New Zealand-first model of single-site supportive housing for people experiencing homelessness — one that reflects international best practice by focusing on moving them into permanent housing.
Opened in February this year, the Auckland City Mission's new central city headquarters is an 11-storey, 12,000sqm transformational project. It includes 80 permanent apartments with wraparound services to help address the many factors that contribute to homelessness, dependencies and health issues. Services include a medical centre, withdrawal (detox) facilities, educational and training facilities, and community spaces for the public. The design harnesses the power of architecture to enhance people's lives and lift their spirits, says Nicholas Stevens of Stevens Lawson. "Its form echoes the neighbouring St Matthew's Church, creating an empathetic contextual relationship and reinforcing the connection between these two iconic institutions," he says.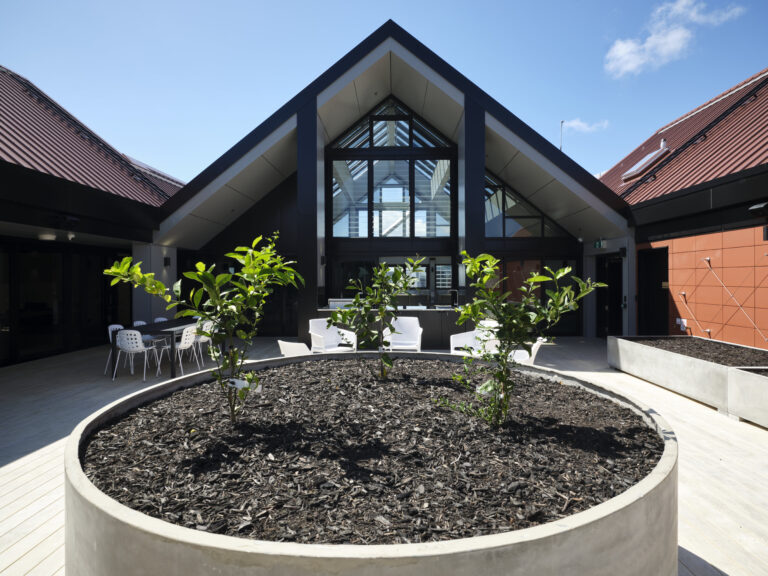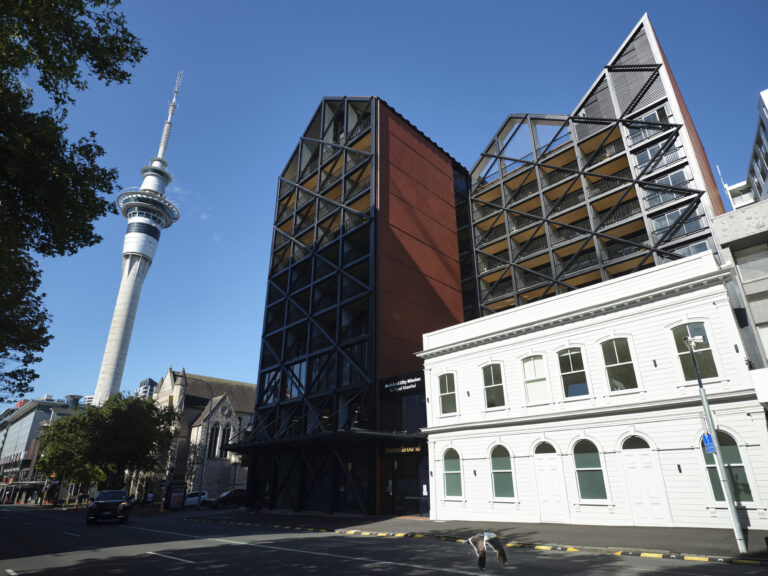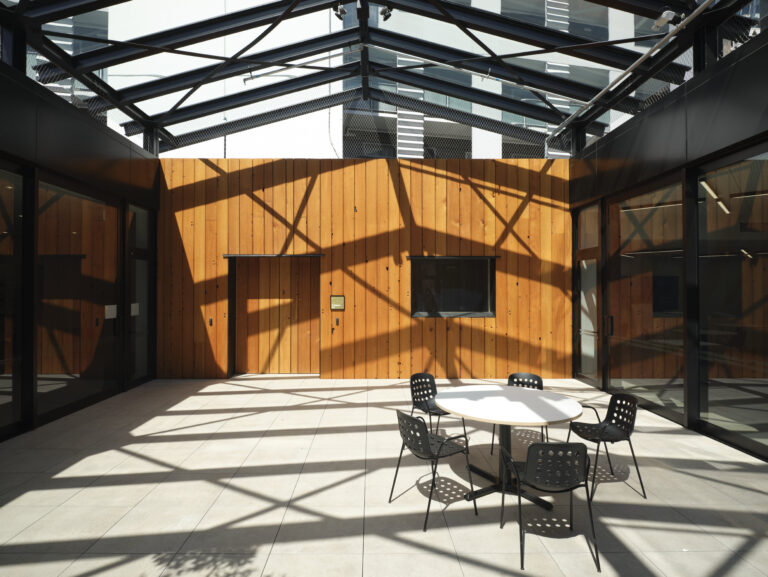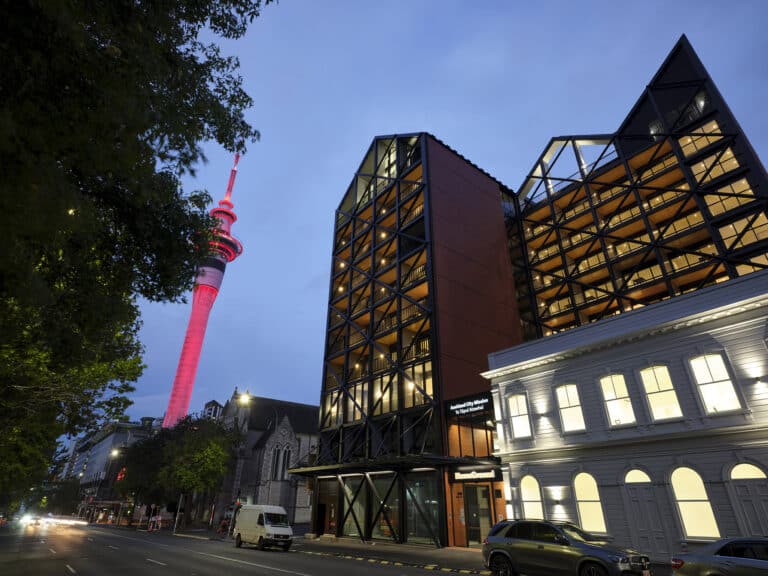 Built Environs applied innovative construction solutions, including Cross Laminated Timber (CLT) for most of the structure. Used on this scale, it was a New Zealand first. This cost-effective building material improves earthquake performance, reduces embedded carbon and represents just one of Built Environs' numerous design and delivery-focused solutions to provide maximum value for money.
A concrete podium on the basement, ground and first floor supports the CLT, while the exterior cross-brace provides lateral stability. The feature lends a strong architectural aesthetic and is a recognisable Māori design motif, making this building distinctly of Aotearoa.
Helen Robinson, Missioner-Manutaki, Auckland City Mission — Te Tāpui Atawhai, says HomeGround will provide a long-term, sustainable solution to homelessness in Auckland, increasing social benefits and providing a financial return to the Mission. "While primarily for those in desperate need, the building is for all Aucklanders. Nearby residents and workers can access the building's general practitioner and pharmacy, and book rooms to hold meetings, activities and events," she says.  
Materials are robust, durable and require minimal maintenance. As an example, the prominent use of brick veneer and terracotta tiles creates a warm and inviting atmosphere and provides a strong and identifiable street elevation. Kingspan-insulated roof panels also provide an economic and hard-wearing enclosure to the accommodation.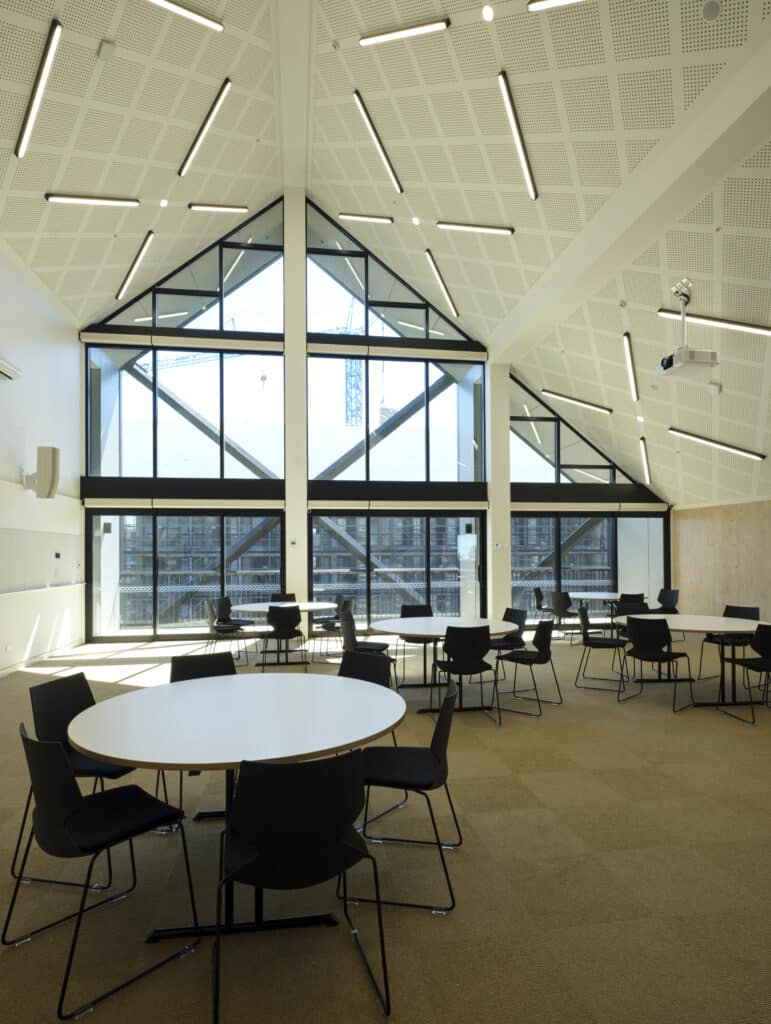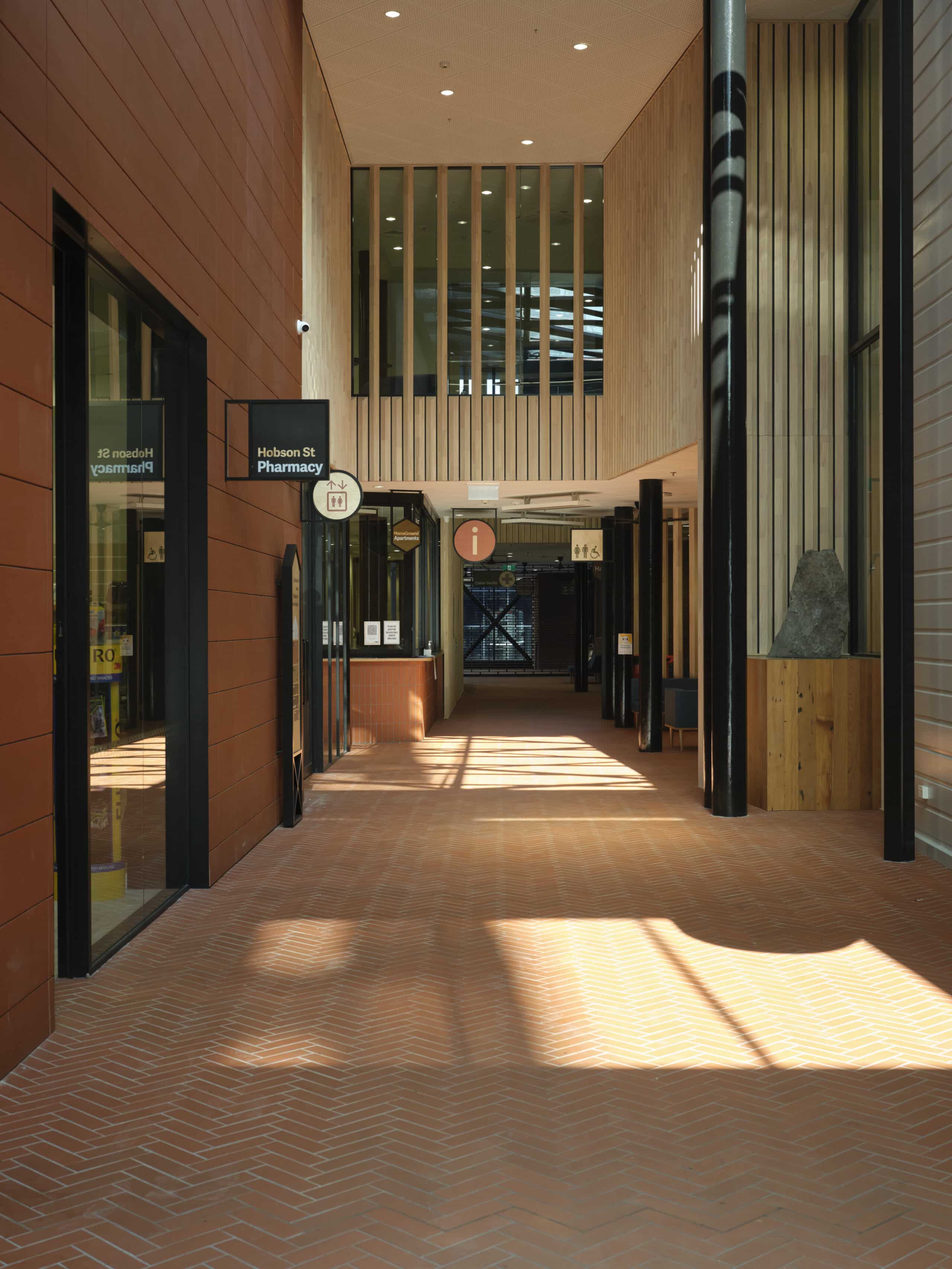 Sustainable provisions include photo voltaic panels, rooftop edible gardens, sort-at-source waste management and rainwater harvesting. Natural light and the use of non-toxic and locally sourced materials provide a healthy environment for residents and staff. The central reception area provides oversight to Mission activities and after-hours access for residents and community functions. High levels of safety include 24-hour on-site security, concierge, CCTV, restricted access and a pendant alarm system.
Mission clients are enjoying the communal spaces while staff are enjoying well-designed, modern workspaces, says Robinson. "The long-held dream of HomeGround is now a reality. As the current Missioner I am so incredibly proud and so utterly grateful to the thousands of people who contributed to HomeGround."
And what of the name? We have Ngarimu Blair, deputy chair of Ngāti Whātua Ōrākei Trust to thank for coining it. On learning of the project's vision, he said: "Sounds like you are helping people find a way home."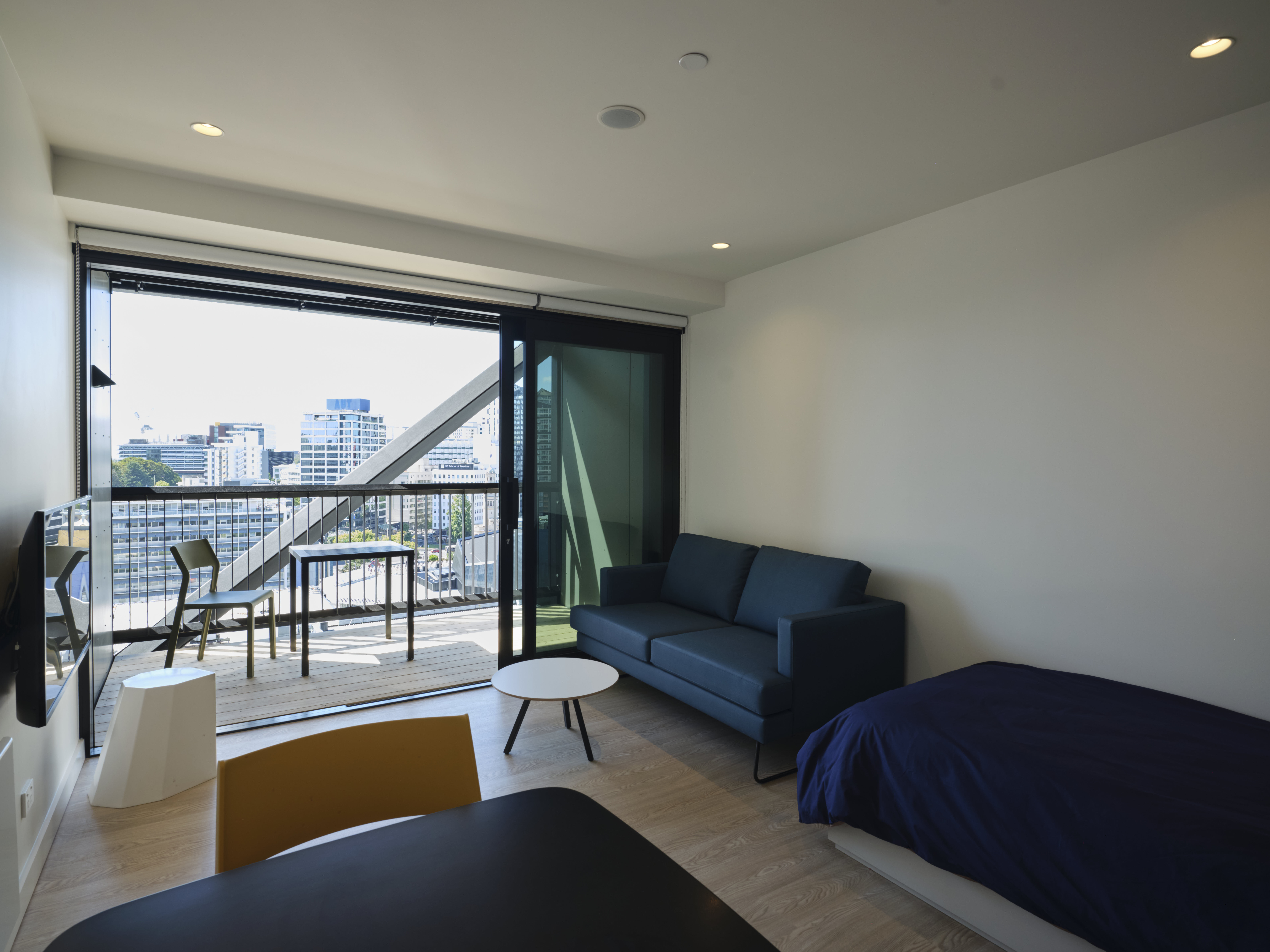 AUCKLAND CITY MISSION HOMEGROUND
140 Hobson Street, Tāmaki Makaurau Auckland
OWNER, DEVELOPER AUCKLAND CITY MISSION
CONSTRUCTION BUILT ENVIRONS
ARCHITECT STEVENS LAWSON ARCHITECT (SLA)
SERVICE ENGINEER ECS ELECTRICAL
MECHANICAL ENGINEER THURSTON CONSULTING
STRUCTURAL ENGINEER AECOM
QUANTITY SURVEYOR WHITE ASSOCIATES
PROJECT MANAGER TSA MANAGEMENT
OTHER CONSULTANTS WSP, PROTECH