This week, Property Council chief executive Leonie Freeman officially launched the organisation's new Strategic Plan for 2022-25.
Three years ago, Property Council New Zealand began a journey of transformational change. The first marker on this pathway was the development of Property Council's first ever strategic plan, launched in August 2019.
Since this time, the organisation has undergone a rapid evolution in the face of global disruption unlike anything seen before. Despite the impact of the ongoing pandemic, 18 of the 19 original priorities identified in the 2019 strategy have been completed (the 19th having been necessarily delayed due to competing priorities).
We reach 2022 a more organised, professional and financially stable organisation than ever, giving us a strong foundation to build on this momentum as we elevate Property Council for the next chapter.
This strategy has been crafted to deliver clear value to our members and reaffirm the organisation's future direction. We have retained our five core goals: strong industry leadership, influential advocacy, communications with impact, exceptional member value and a dynamic and secure organisation.
To achieve these goals, we have defined 10 priorities across five areas of the organisation.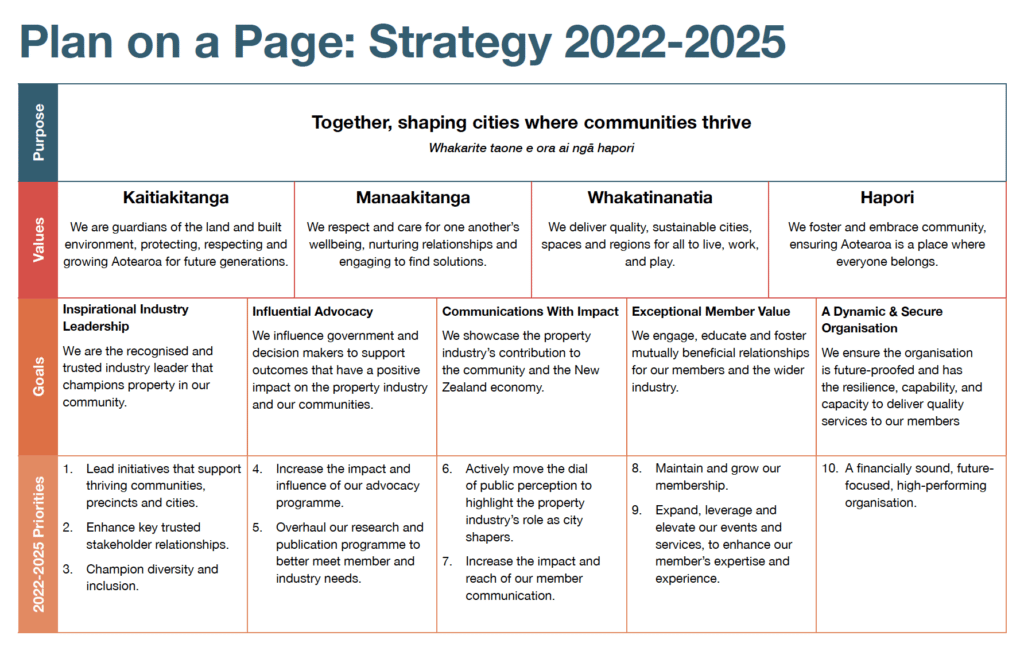 Thank you to all those who contributed to the development of this strategic plan; to the 120+ volunteers who sit on the National Board, Advisory Group, Regional and National Committees, Member Taskforces, and our dedicated team.
The success of any organisation hinges on its people, and it is because of you that we stand here today, ready to tackle the next 50 years.