Jasmax names Matthew Glubb as new Chief Executive Officer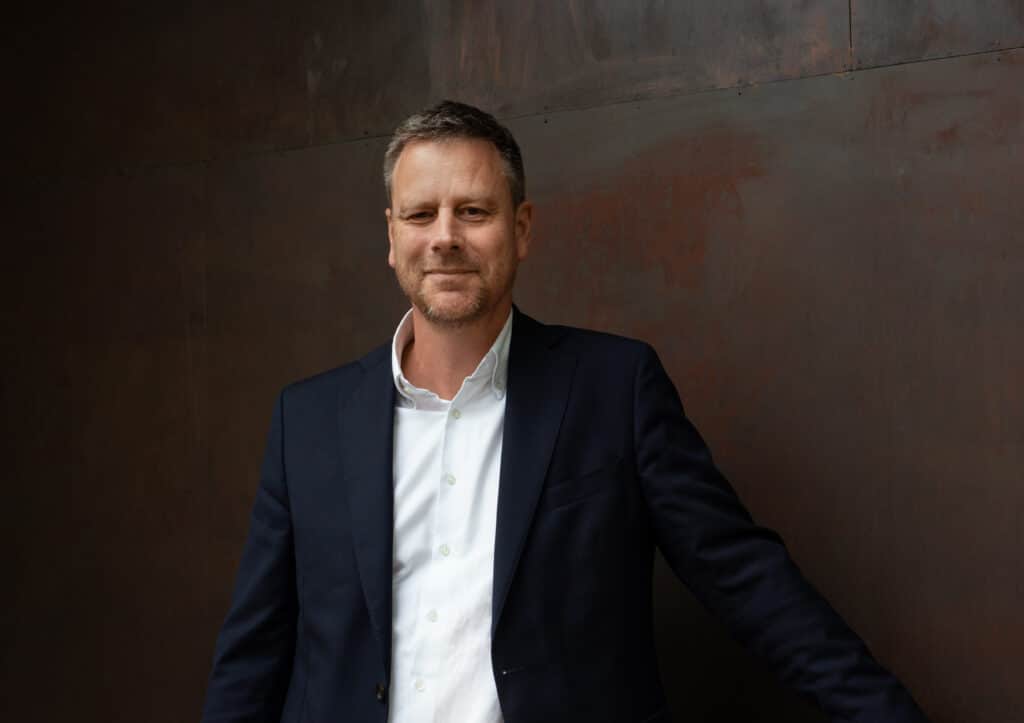 Jasmax is thrilled to announce that the practice's Head of Design Matthew Glubb has been appointed as its new Chief Executive Officer (CEO), effective September 2023.
One of Aotearoa New Zealand's leading architects, Glubb brings a wealth of industry experience to the CEO role, developed over his 25-year career designing significant city-shaping projects. Glubb has held a range of leadership roles during his time at Jasmax and played a pivotal role in shaping the practice's design approach, driving its growth and success.
In naming Glubb as CEO, Jasmax seeks to reinforce the practice's strategic direction of the last five years, with a leader who has been instrumental in advancing design excellence, bicultural practice, and environmental leadership.
"We are delighted to endorse Matt as our new CEO," says Karen Price, Jasmax Board Chair. "His exceptional leadership skills, strategic insight, and deep industry knowledge make him the ideal choice to lead Jasmax. We have great confidence in his ability to steer the company towards even greater achievements in the future." 
In accepting this appointment, Glubb is stepping away from the role of Head of Design to focus on growing the practice's international reach and positioning the wider business for the future.
"I am deeply aware of the complex challenges facing the construction sector and the responsibility of design firms to advance resilient, low carbon solutions. I look forward to leading Jasmax as we face into these challenges and continue to champion a more sustainable future for our cities," says Glubb. 
Jason Seymour joins Bayleys Capital Markets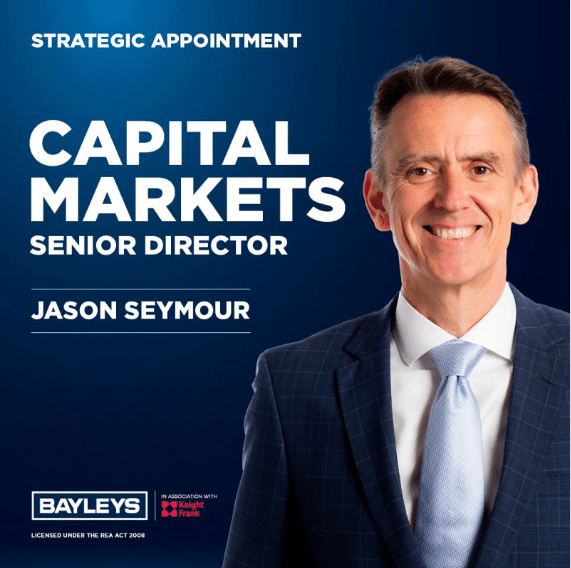 Bayleys has expanded its capabilities and strengthened its senior leadership team and national breadth with the strategic appointment of Jason Seymour as Senior Director of Capital Markets.
Bayleys' Capital Markets team has already amassed an impressive track record of high-profile transactions by connecting NZ to resources of active capital across the globe, with Jason's appointment set to strengthen its collective expertise and inform the tactical direction.
Jason brings 39 years of international real estate experience gleaned through positions in Europe, Asia and New Zealand, including nine years as one of the country's top commercial leasing brokers and 16 years in the capital markets arena, specialising in major asset and portfolio sales across New Zealand.
Clients will benefit from the powerful combination of the national and international dominance of Bayleys' and Jason's decades of direct experience, qualified network, and dedication to service excellence.
Have an appointment or new hire you'd like to share?
Send us a brief paragraph or a link to a news story or media release and accompanying photo and we'll include you in our next edition of On the Move.
Share My News