Buddle Findlay expands Auckland property partnership
Paula Ormandy, Partner, Auckland
Leading New Zealand commercial and public law firm Buddle Findlay has appointed a new Auckland partner to its property and construction teams, further consolidating its expertise in construction and planning.
Paula Ormandy has almost two decades' experience in major projects, spanning leasing, property development, high-value portfolio acquisitions and disposals and advising large global corporates on entry to the New Zealand market. Recent highlights include supporting Kiwi Property on its first Build to Rent project at Sylvia Park and acting for Fisher & Paykel Appliances on the acquisition and development of its new global headquarters in Penrose and other strategic developments. 
"Paula is a true leader in the property sector, and it's no wonder she's been named a Next Generation Partner in the Legal 500 directory since 2019. Not only is she an acknowledged authority in the emerging Build to Rent and alternative housing markets, and an active member of the Property Council, chairing its Residential Development Summit for three years running, she also sits on the Ministerial Reference Group for Housing. We're thrilled to have someone of her calibre and mana join our partnership," said Buddle Findlay national chair, Jennifer Caldwell. 
Buddle Findlay's property and construction practices have advised on such projects as Auckland's Light Rail and BNZ's flagship head office redevelopments in Auckland and Wellington. 
Daniel Kelleher, partner in Buddle Findlay's Auckland property and construction practices, said Paula's experience and skills perfectly complemented the team, while building its leadership strength. 
"We are one of the few New Zealand major law firms with dedicated property and construction teams in each of our Auckland, Wellington and Christchurch offices, providing a full range of property law services that combine practical local knowledge with national expertise and depth. Paula's outstanding experience, particularly in the private sector, will enable us to grow our capabilities still further and pass on her knowledge to the junior members of our team," he said.   
With economic conditions, a change of government, ESG concerns and increased overseas investment in New Zealand creating both uncertainty and opportunity, Paula said she was looking forward to helping Buddle Findlay's clients navigate the rapidly-evolving conditions. These include changes to the Resource Management Act and proposed Build to Rent legislation under the new government, as well as supporting access to investment capital and finance that will enable New Zealand to move forward on essential infrastructure and housing.  
"These aren't just issues for this sector. Carbon reduction, rising costs and addressing underinvestment in infrastructure are three of the biggest issues facing the whole country, and I'm really excited to be helping facilitate projects that have the potential to unlock growth, jobs and more affordable homes while creating a more sustainable future. Buddle Findlay is a forward-looking firm with some fabulous lawyers and exceptional clients and together I think we can do some exciting work," she said.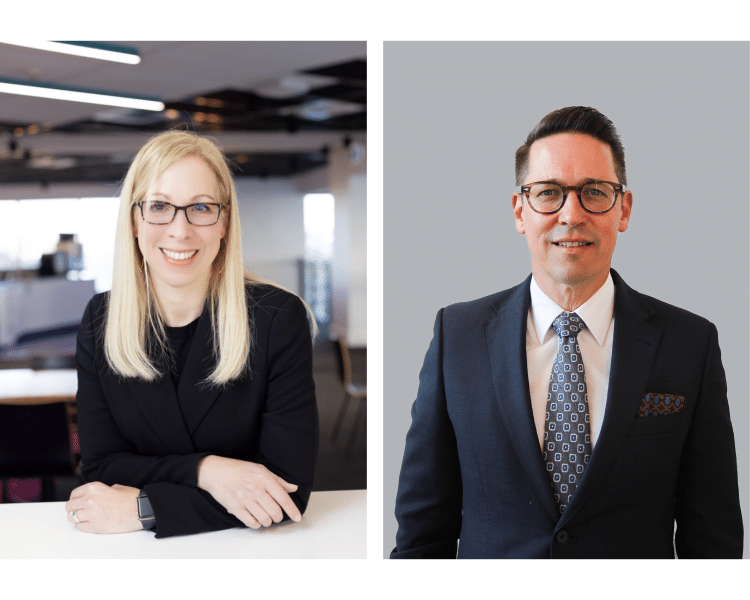 Lindsay Zwart,
Independent Board Director
Lindsay Zwart joins the Board as RCP's second independent director, bringing a wealth of experience in digital systems, cyber security, and project governance expertise.
Lindsay has held various executive technology positions locally and internationally. She was 'Chief Enterprise Officer' at One NZ (formerly Vodafone), where she led the transformation of this established telecommunications brand into a diversified ICT service provider. She has also held executive roles with IBM and Microsoft in New Zealand and the USA.
RCP's Managing Director, Jeremy Hay, is excited about the potential for Lindsay's insights.
"The infrastructure, property and construction markets are experiencing a massive proliferation of competing and niche digital platforms. Like many businesses, RCP is also looking to develop technology to optimise how we work. Lindsay will help us navigate the opportunities around system design and implementation and how to appropriately integrate these with the various tools and platforms used by our clients and project partners." 
"Our focus is to simplify the digital ecosystem while maximising our ability to collect and analyse data for the benefit of our stakeholders. Having worked closely with many client-side businesses across many different industries, Linday understands our challenges."
Lindsay is also a trustee at the Well Foundation and sits on the board of The Icehouse, a venture capital funding New Zealand technology startups and training programs, alongside RCP's other independent director, Steven Joyce. 
Campbell Jensen,
Head of Government Advisory
Campbell Jensen has joined RCP as Head of Public Sector Advisory.
Campbell recently held senior positions at Air New Zealand, where he led the strategic planning of their airport infrastructure across 50 international and domestic airports and managed the relocation of their corporate headquarters from Auckland's CBD to the airport.
Before Air New Zealand, Campbell was 'Manager of Masterplanning, Strategy and Urban Planning' at Auckland Airport, where he spearheaded the strategic masterplan for the airport's entire land holding, including infrastructure and aeronautical assets. He has also worked for the Ministry for the Environment, leading complex and politically sensitive policy work across various sectors, including local government and resource management.
Campbell will lead RCP's public sector advisory division to drive our multifaceted strategy and consulting service to local and central government organisations and public institutions throughout Aotearoa.
RCP's Director for Advisory Services, Cristean Monreal, feels that Campbell is arriving at RCP at the right time.
" It's no secret that the public sector needs to achieve better value and efficiency from its consultant spend. Most big advisory firms don't know how to structure big infrastructure projects or manage the commensurate commercial risks. Nor do they understand how the supply chain – public sector interface can be better managed to make better upfront decisions that enable progress.
Campbell's experience in large, infrastructure-dependent private sector organisations and public sector policy development is invaluable. He'll add value to our government clients by designing policy and strategies that are commercially well-informed and can be implemented or delivered while staying sympathetic to public sector constraints." 
Campbell is a familiar face at RCP, having worked closely with us on numerous projects during his time at Air New Zealand and Auckland Airport.
Graham White to retire as White Associates goes from strength to strength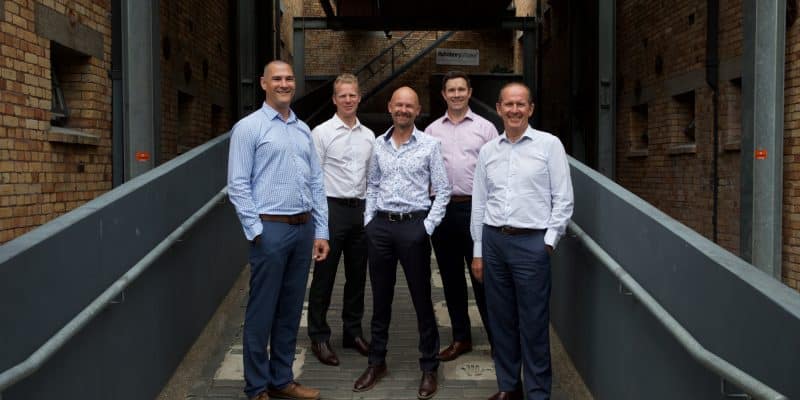 Graham will retire at the end of November, leaving behind a strong management team and a company that continues to grow. 
No one would ever describe Graham White as a shy and retiring sort of person. However, it is nonetheless true that after a long and highly successful career he is retiring from White Associates, the company he co-founded with Konrad Trankels back in April 2005.
Planned over the past three years, Graham's retirement at the end of November comes at a time when White Associates celebrates its 18th birthday and looks ahead with confidence, in a time of growth. The business is led by Konrad with exceptional directors in place – Justin Maritz, Darin Bayer and Brett Zeiler – plus a new Associate Director and a strong roster of Associates in the team for a year now. There is longevity within the leadership team, with Director Justin Maritz and Associate Weng Tan celebrating their 10-year work anniversaries this year.
Structured and strong, White Associates has expanded successfully into the South Island from its Auckland base, establishing a flourishing office in Queenstown led by Elliott Smith which is now in its fourth year. White Associates' service offerings now span four thriving departments: Pre Contract, Post Contract, Funding Representation and Advisory Services.
The track towards this level of success was laid in the very first days of the firm, when the immediate priority was to win work in the right way, says Graham. "Konrad and I always said from Day 1 'we're not going to do it the old way'. We determined to do what we thought was right, and this has always been the litmus test for everything that has followed.
"We have grown over the years thanks to meeting great people along the way: brilliant clients and people who have worked in our team. The relationships and teams we have forged along the way, as well as the projects we have been fortunate enough to work on, have been the defining feature of my working life, and I will never forget them."
Graham adds that over the years he has realised that White Associates is great at doing its job, and that it doesn't need to go beyond that. "We have learned to focus on what we are great at, so we have spent considerable time and resource in creating processes and people in place to be truly effective as a QS firm. White Associates has improved hugely over recent years, growing in a sustainable and structured way while reclaiming its core value of 'doing it right'. Truly we're going from strength to strength."
Appointed an NZIQS Life Member in December 2019, Graham says that as White Associates reaches its 18th birthday now is the right time to go. "This is my baby; it is a big thing for me to leave, but it is the right time, something we have planned for the last three years. I'm ready to move on to the next chapter of my life, and it is good for the directors to grow as a team. It is good for the company as well: a refresh, time to grow with our leaders in place.
"I am leaving White Associates in brilliant shape. Konrad has been running the company for years, and I am truly in awe of our team. The structure is in place for White Associates to succeed into the future, with our technical teams focusing on getting the job done in the best way for our clients and our staff, and Konrad at the helm ensuring all facets are aligned to the White Associates' vision." 
That said, he also says that he plans to keep in touch for years to come. "I will continue to meet regularly with Konrad to be a sounding board, to help him and hear what's going on. I want to hear great things about White Associates when I bump into people. I know I will."
Have an appointment or new hire you'd like to share?
Send us a brief paragraph or a link to a news story or media release and accompanying photo and we'll include you in our next edition of On the Move.
Share My News