James Spence to succeed John Dakin as Goodman CEO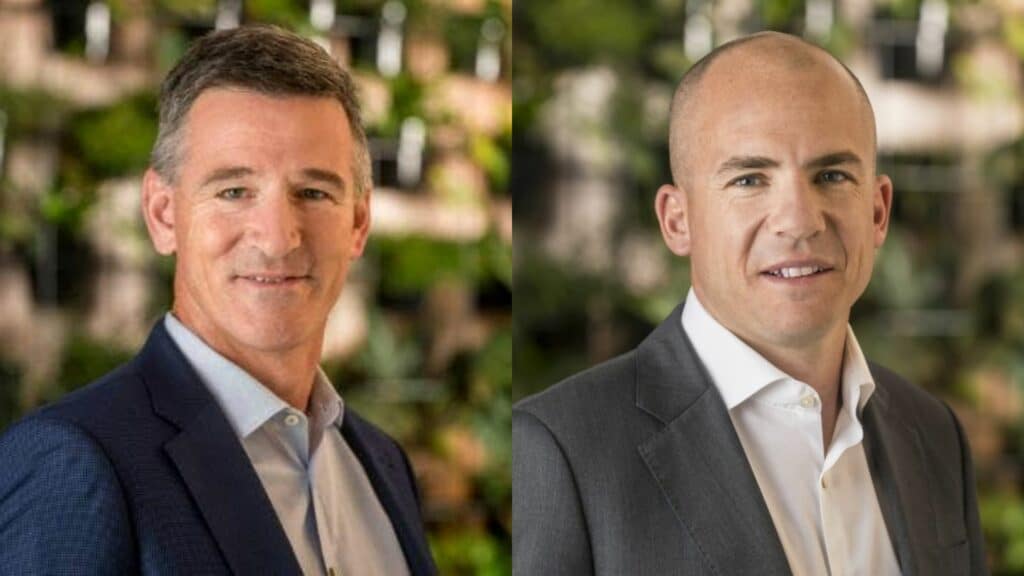 Goodman (NZ) Limited, the Manager of Goodman Property Trust (GMT), advises that after 18 years leading Goodman in New Zealand, John Dakin is stepping down as Chief Executive Officer (CEO) at the end of the year. He remains a Goodman executive and will continue on the Board as an Executive Director.
James Spence, Director of Investment Management for GMT, has been appointed CEO, effective from 1 January 2023.
James has more than 16 years of corporate, property and funds management experience in Europe and New Zealand. He has spent the last five years in New Zealand leading the property services team and implementing GMT's successful business strategy alongside John, the Board and the Goodman executive team.
Keith Smith, Chair and Independent Director said, "John has been an outstanding leader, growing and repositioning the Trust to make it the $4.8 billion business it is today. With an urban logistics portfolio of unrivalled scale and quality, he has established GMT as New Zealand's leading real estate investment entity.
The Independent Directors have endorsed James' appointment and are confident that he will continue the strong leadership and vision that differentiates GMT."
Greg Goodman, Goodman Group's Global Chief Executive Officer said, "John has created a valuable legacy. His business acumen, inclusive management style and industry leadership, have all been important contributors to GMT's success over the years. We are pleased he will continue to contribute to Goodman in New Zealand and globally.
James is an excellent appointment with his global and local experience, and it speaks to the depth of talent we have within the executive team at Goodman, that we have appointed from within."
John Dakin said, "It has been a privilege to lead such a high-performing team and I'm immensely proud of our collective achievements. With an investment strategy focused on the rapidly growing urban logistics market, GMT is a very strong business that is well positioned for sustainable long-term growth.
I'm also proud that my successor is home grown talent from within Goodman. We've always recognised and fostered talent in our people, and I'm delighted that James will be the next CEO."
James Spence said, "Taking on the CEO role is an excellent opportunity and I'm honoured to be leading such a fantastic team. Our investment strategy has generated outstanding results and I look forward to continuing this focus, delivering sustainable property solutions for customers, strong returns for investors, and community support for our wider group of stakeholders."
Daniel Shao joins Woolworths Group
Woolworths Group has welcomed its newest Development Manager in the form of former Haines Planning Principal, Daniel Shao, who will be responsible for the development of new Countdown Supermarkets. 
Congratulations Daniel!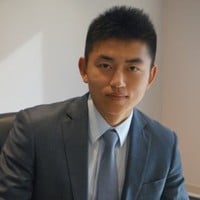 Jasmax Appoints Robert Jahnke as Cultural Advisor
Jasmax has appointed Professor Robert Jahnke (Ngāi Taharora, Te Whānau a Iritekura, Te Whānau a Rakairoa o Ngāti Porou, Samoan-German-Irish) as te ao Māori Advisor to the Jasmax Board. Professor of Māori Visual Arts at Massey University, and considered one of Aotearoa's leading Māori artists, Professor Jahnke, brings a wealth of knowledge in the education and arts sectors in Aotearoa. In his role, Jahnke will provide guidance to Jasmax as the practice continues to embed a bicultural approach to architecture and design. 
Jasmax CEO, Sjoerd Post, says Jahnke's appointment is reflective of Jasmax's commitment to align with Te Tiriti o Waitangi as the foundation for authentic, meaningful design outcomes.  
"We are delighted Robert is has agreed to collaborate with Jasmax and look forward to all the ways this will evolve.  Robert shares our vision for a built environment that reflects Aotearoa's bicultural foundation enshrined in Te Tiriti o Waitangi. I am personally excited to see how his deep knowledge of te ao Māori will contribute to the work we do over coming years:" Sjoerd Post.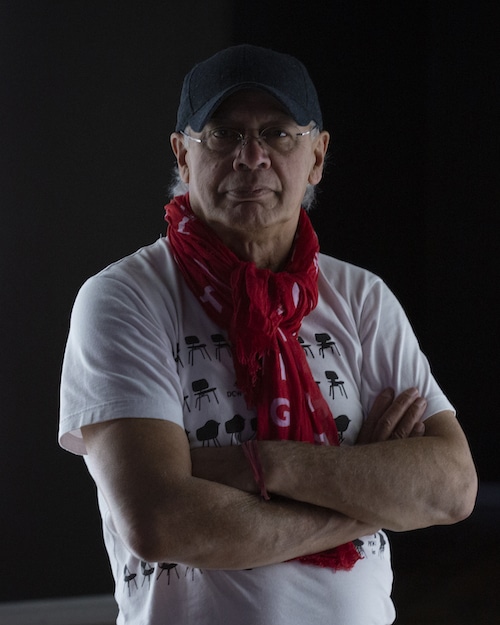 Have an appointment or new hire you'd like to share?
Send us a brief paragraph or a link to a news story or media release and accompanying photo and we'll include you in our next edition of On the Move.
Share My News