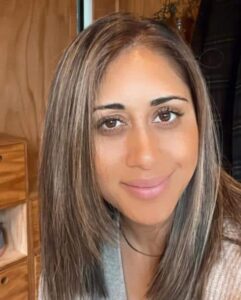 Kayla O'Brien, Associate Director – Asset Manager at Savills in Christchurch tells us why she belongs in property.
The best part of my job is…
The people. I am very privileged to be surrounded by incredible property professionals. They are both inspirational to work with and provide a connectedness that is very rare in a lot of workplaces.
Property is…
A dynamic space. We have an opportunity to connect with people: whether they work, live or play. How exciting is that!
I choose to work in property because…
It was a calling from childhood. I wanted to help people create value in their assets. Albeit I was drawn to indigenous land, working in property has created an opportunity for me to connect and work with investors at home in Aotearoa and at a global level.
My three workday essentials…
Get up early: see the sunrise, work out, and have coffee.
My typical day at work…
As most property professionals would tell you – every day is different. However, most days will include: sanitary check of my diary, meetings (client, internal, team etc), planning, negotiation, administration and a lot of time management.
My most valuable skill…
Organisation. As an Asset Manager you are often the 'arms' of your client, conducting the orchestra.
My biggest career lesson…
If someone takes the time to provide you feedback or criticism, it's an opportunity to evolve, learn and adapt.
My childhood dream…
To create an income producing space on my whanau's land in Kaikoura. This would aim to promote a long-term connection with the whenua and intergenerational wealth.
My biggest inspiration…
My grandparents. They all came to Christchurch with a vision to create a better life – they were from all walks of life around the globe: Samoa, Kaikoura, England. They were true trailblazers. Grinding hard to create opportunities for their families. I will be very grateful and humbled by their humility and generosity.
My downtime is spent…
If I'm not spending time with family and friends, I am enjoying the outdoors or playing sport.
The one piece of advice I'd give to someone considering property as a career…
Network as much as possible and back yourself.