Katrina Craw, Shopping Centre Manager at Merivale Mall in Christchurch for Colliers REM tells us why she belongs in property.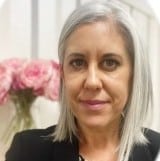 The best part of my job is…the people I get to work with. Colleagues, retailers, contractors, landlords and customers. I enjoy being part of a team of people that work together to provide a great service and experience to others.

Property is… fun/interesting/complex. There are many different types of assets, and they all have different challenges, with common management outcomes. I enjoy learning about innovative ways to tackle changing property environments.

I choose to work in property because… I can be impactful in a diverse and evolving environment. There are always new opportunities to champion change.

My three workday essentials… coffee, centre walks with our team and ticking at least two 'planned' tasks off my list!

My typical day at work… is not very typical. You never know what you're going to get. Working in a shopping centre environment, I'm very used to re-juggling my plans at very short notice!

My most valuable skill is…optimism. Trying to see the best side of any situation and believing things will work out well.

My biggest career lesson is… to listen and take note of the people around you, that you can learn and grow from. I am lucky to have many mentors that I can learn from, and I believe that is the best way to appreciate and grow.

My childhood dream was… to be a mum! I am lucky enough to have achieved that dream. I have two young children, who both enjoy hearing my amusing and strange work stories. They both love to shop too, so think it's great their mum works at a Shopping Centre!

My biggest inspiration… are all the people in my life that achieve their goals by sticking to what they believe in. My family, good friends and work colleagues all inspire me in different ways. I find some of the most valuable outlooks on life come from my children, who still see the world through rose-coloured lenses and can put things into perspective.

My downtime is spent… with my family and friends, being involved in kids' sports, fitting in walks with friends, Pilates and spin classes, and making sure my children are happy and enjoying their lives!

The one piece of advice I'd give to someone considering property as a career… would be to go for it! There are many different areas involved in property/asset management to be explored. I started my career as an office junior at age 19 at HG Livingstone Ltd and was lucky to be able to experience different parts of the company and several roles during my career. Everything is a steppingstone to achieving your goals.
Help us create an industry where we all belong
Property Council is committed to showcasing property as a diverse, dynamic, and interesting sector to work in. We want to attract and retain the best talent while sharing the stories of our city-shaping members. 
Contact us with your answers to the above questions, along with a photograph via comms@propertynz.co.nz to be included in the #ibelonginproperty series.