Property Council New Zealand is honoured to award the 2023 Member Laureate to Evan Harris.
Evan is a vastly experienced property professional who has been a fixture of the New Zealand industry for more than 40 years. A valuer by trade, he began his career with H G Livingstone Ltd in 1979, before purchasing the business alongside three others in 1987 and growing the firm to be the largest retail property management company in New Zealand.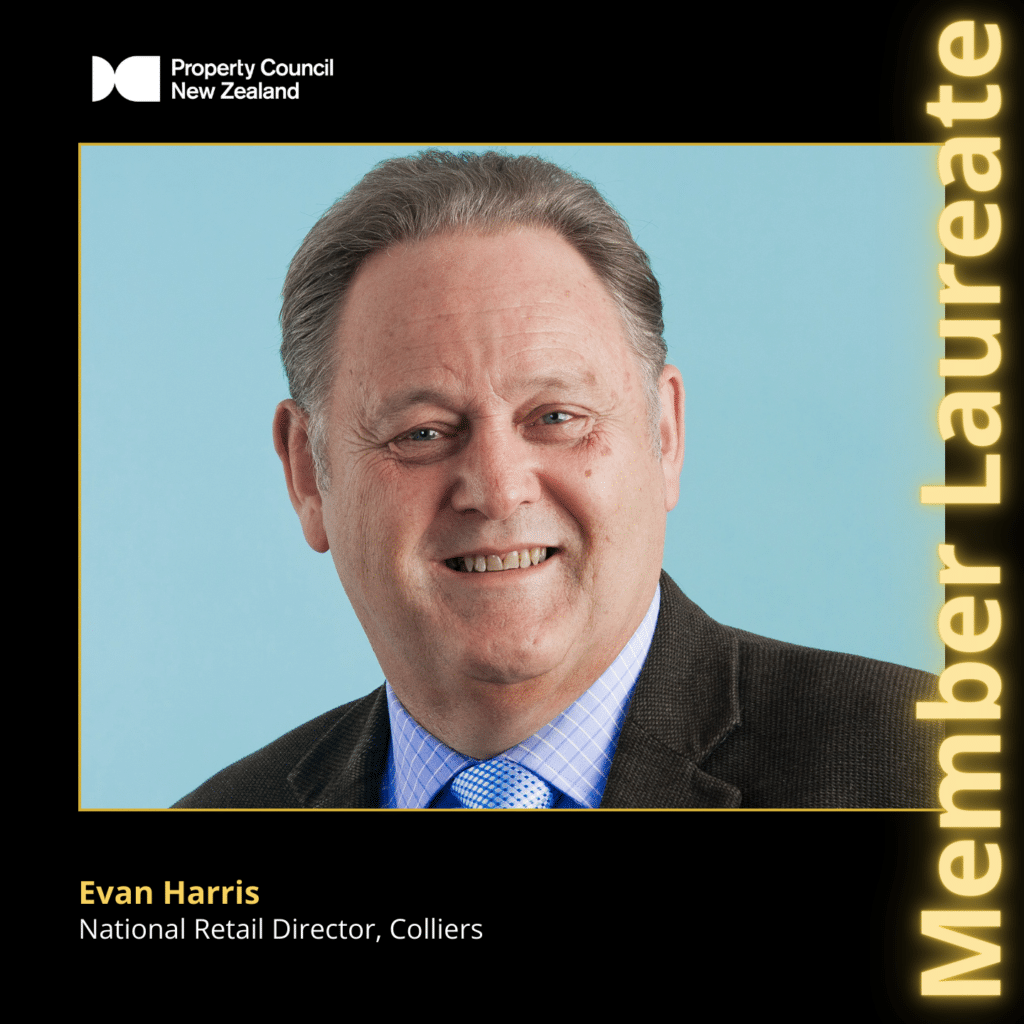 When H G Livingstone Ltd merged with Colliers in 2007, Evan took the reins as a Director at Colliers before shifting gears in 2020, when he became National Retail Property Consultant.
Evan has held the role of President of the Shopping Centre Council of New Zealand and was previously a Board member for Property Council New Zealand. He is a Life Member and former President of the Property Institute of New Zealand, showing a commitment to governance and regulatory activities in property management that is unrivalled on our shores. He strives to constantly raise the bar in the industry to ensure transparency and high standards of work across the profession.
Evan's drive to perform serves as an inspiration for all young property professionals. Through exemplary leadership, dedication, and professionalism, he continues to draw a high level of respect from his peers in a sector that has undergone significant challenges in recent years.
The resounding word used by colleagues and stakeholders when you mention Evan's name is contribution. He adds enormous value to every project he is part of, works tirelessly to lift others up and is viewed as a respected mentor by the next generation.
Evan continues to aspire to excellence, and influence some of Aotearoa New Zealand's most remarkable shopping centres. Through challenging times, Evan's steady hand and confident leadership has helped provide direction for several projects that have continued to push ahead.
There are few people who have achieved as much as he has during his career and tonight, we honour him for his exceptional commitment. We ask you to join us in congratulating Evan on receiving this honour and thank him for his remarkable contribution to the New Zealand property industry.