The changes and challenges from past two years will continue to shake out for some time for the parking industry, says Wilson Parking Chief Executive Ryan Orchard.
Following the lockdowns over the Covid period, people are not necessarily returning to their previous routines of going to an office every day. Many businesses, particularly in Auckland, are offering more flexible working arrangements with staff working from home at least one day per week.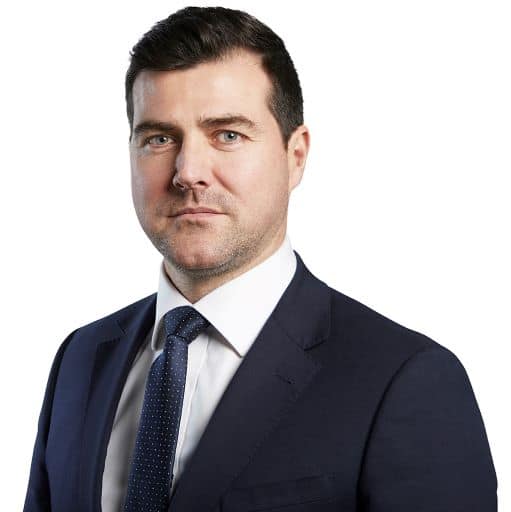 "That has been something we have noticed, particularly in Auckland. In other parts of the country such as Christchurch or Wellington, people are eager to get back to their offices, but Aucklanders are not as keen."
There is a clear drop in volume across all parking segments, for different reasons. "Less commuters due to increased working from home, less hourly parking due to more virtual meetings, and less evening and weekend parking as people still have reservations about going out for health reasons."
Ryan remains optimistic as well as realistic, saying that the pandemic process still has some time to go.
Wilson Group appointed a Chief Medical Advisor, an epidemiologist, at the start of the Covid pandemic. One of his key pieces of advice was that the pandemic would likely be a three-to-five-year period of disruption.
"That is something I often reflect on," Ryan says. "It is a marathon – or more like an ultra-marathon – and we are potentially only halfway through it."
While the country is now living with the virus, Ryan sees the next two-to-three years as a process of dealing with those ongoing changes and challenges – including maintaining service levels when people get sick with Covid or the flu.
"I've often been amazed how far the tentacles of Covid have reached," he says. "It has affected everyone in different ways. It is an interesting time for the parking industry."
Understanding the business
Ryan notes that while Wilson is a customer-led company which strives to provide a service people need, the industry is often misunderstood.
The rent the company pays for space in popular urban centres reflects the prices it charges.
While customers often say "prices feel high", he says New Zealand's parking charges are generally cost-effective compared with international comparisons. Parking prices have been rising in recent years, driven by increasing land values, Ryan says.
"So, we have customers on one side who want cost-effective parking and our landlords who have a commercial imperative to get the most out of their investment on the other. We are the meat in the sandwich."
"It is a grudge purchase. we get it; we understand that. But at its core, the cost of parking is determined by economics 101 – supply and demand."
The enforcement of the charges is the most common issue customers raise.
"In New Zealand, the main mode of operation is pay and display, which is essentially an honesty system."
With the rising cost of living, more people are likely to "run the gauntlet" and see if they can get away without paying for their parking.
"Allowing people to not pay for parking doesn't work either when there is a $55 million rent bill every year."
Ryan says the company has been working to make it easier for people to pay and not feel pressured when they are in a parking space.
"Our customers really do matter to us, and we listen to what they say and adjust our operations accordingly."
The investment in the ParkMate app came from customers saying they didn't like "guessing" how long they need a park and getting penalised if they got it wrong.
"Technology is constantly evolving, and we are evolving with it to enhance customer experience."
Property connections
Ryan notes his father was an architect, and he grew up being interested in the property industry.
"I didn't want to follow him to be an architect," he says. "At University, I did a Commerce degree to give myself a broad-base of business skills. Then I travelled a bit and did a few jobs here and there – and then I fell into the job with Wilson Parking."
Providing parking enables many of the core activities of a city, supporting retail and commercial businesses.
"If someone is working in a commercial building, we are the first thing they see when they come to work and then we are the last thing when they go home."
As such, it is essential for Wilson Parking to be part of the Property Council to maintain a connection to the property sector around the country.
Wilson Parking is a significant tenant of New Zealand's urban spaces – Ryan says the company has "circa 500 landlords around the country".
Many of the property owners and managers it deals with are also part of the Property Council.
"Connecting with people in the industry and being able to listen and learn has been of benefit over the years. There is a broad and deep wealth of knowledge across the industry which is of value to us."
"Our past CEOs have also felt there is a great benefit because we rely on the industry."
He says the locations of parking facilities are very much driven by supply and demand – where its customers want to go and there is space available.
"Metropolitan areas – CBDs or other satellite areas such as Newmarket or Takapuna you will find differences between those areas – driven by what people want to do."
"It's a balancing act. Per customer feedback, price is the number one thing they care about, and the second is the proximity to their destination. That's the key trade-off for a lot of our customers. Getting as close to where they need to go, for a price they are happy to pay"
Family values
Ryan says while the company has an offshore owner, the shareholder does not take dividends, instead allowing the New Zealand business to invest profits back into its operations.
"It is an enviable position because it allows us to really invest in our future, led by our customers and what they want."
Ryan became CEO of Wilson Parking New Zealand about five months before Covid first appeared. Before that, he was the company's Chief Operating Officer.
"I am the custodian for the New Zealand business at the moment."
He says that having been with the company for a long time, he gets "real joy out of seeing the team achieving".
Ryan also appreciates working for a company with strong values and culture. Other employees seem to agree with many staff staying with Wilson for decades.

Wilson Parking's purpose – to 'Create Enduring Value' – speaks to supporting and growing its people, customers and communities. Ryan says. Wilson Parking is currently partnered with Lifeline Aotearoa and child support charity Variety as part of that commitment.
Other ways the company gives back is through initiatives such as the murals painted on car-park walls in Christchurch. Wilson Parking recently commissioned a vibrant mural by local street artist Wongi Wilson for its Manchester Street car park. Another mural by local art school students decorates another site.
"Christchurch has been through a lot, and we are looking at more murals around the city. It is one way we can support local artists and businesses."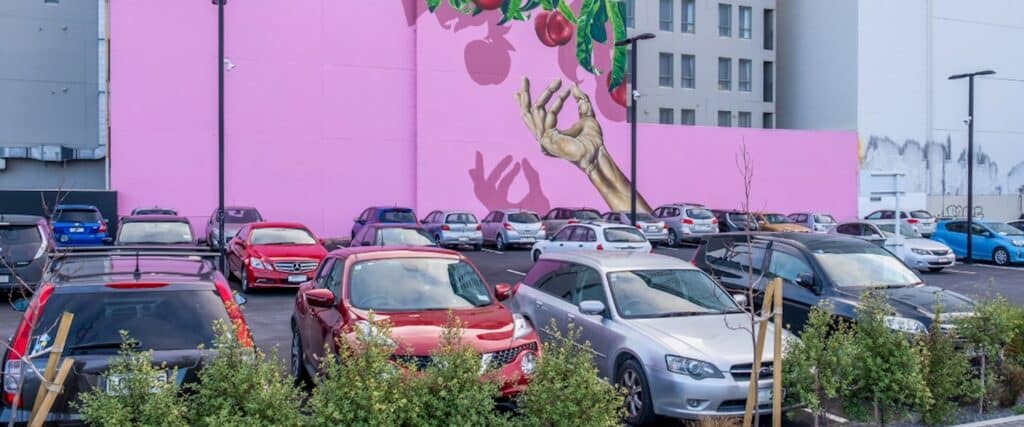 Environment goals
Ryan says the company takes environmental issues seriously and is currently focused on reducing its operational carbon footprint.
"People probably don't expect that we care about the environment, but we do."
"We have been certified climate positive by Ekos for our internal business operations," he says.
Wilson is tackling the factors it can influence the most first, and then it can begin to deal with the indirect emissions it contributes to, he says.
"There is an acceptance that we are a facilitator of our customer journeys. They are not coming in just to our car park – they are going somewhere else."
He says the company's operation can seem in conflict with the Councils' objectives to get people into public transport and more efficient journeys. But it is "on the same page".
While transitions to more efficient public transport – and technologies such as driverless cars are on the way – "for the foreseeable future, certainly the next two to three decades, private motor cars will still be important."
He believes that those cars will increasingly be electric, and Wilson Parking is determined to support those drivers.
That can include installing solar on car park roof space and assisting EV owners with car charging.
"As people move to EVs, they will still have parking needs, and we are working to ensure we meet those needs, including charging capabilities."
Adjusting to new realities
Looking ahead over the next couple of years, Ryan says there are several uncertainties which will flow through the tail-end of Covid. He expects there will be no need for future shutdowns but remains cautious about expecting the unexpected.
The company experienced significant revenue loss over the Covid shutdowns and is just now recovering, though it is still well off pre-pandemic levels.
"Thankfully, we have many understanding landlords."
Going forward the company will continue to adapt to people's changed work and entertainment habits and requirements. Ryan expects these will continue to impact Wilson Parking and the broader property sector.
"People are choosing to work more flexibly, which is changing office requirements."
Ryan also thinks there are real economic challenges ahead as national and world economies work through the financial impacts of the pandemic.
"New Zealand relies on global markets and there is plenty going on in the world."
"It is particularly difficult to know what will flush out. I'm no economic commentator, but I am cautious about talking ourselves into a recession," he says.
He says Wilson Parking will remain focused on the needs of its customers and moving forward with opportunities that present themselves.
The best thing about Wilson Parking "sounds cliché, but it's the people," Ryan says. While many people think of Wilson Parking as a big faceless corporation, it remains at its core a team of dedicated Kiwis, that benefit from a supportive Shareholder and Board, he says.
"Our values stem from the top down; we are very fortunate for that."
About the City Shapers Series
The City Shapers Series is a collection of interviews with some of Property Council's most prominent members. The series is about showcasing the people in property – the city shapers who lead extraordinary teams, develop exemplary projects and demonstrate the very best of the New Zealand property industry.
We aim to highlight the property industry's role as an important contributor to New Zealand's economy and our members as 'city shapers', building communities for Kiwis to live, work, play and shop.
Author: Felicity Wolfe