For more than three decades Boffa Miskell Partner and Landscape Architect Rachel de Lambert has been working to create places that enrich the environment and the lives of people who enjoy them.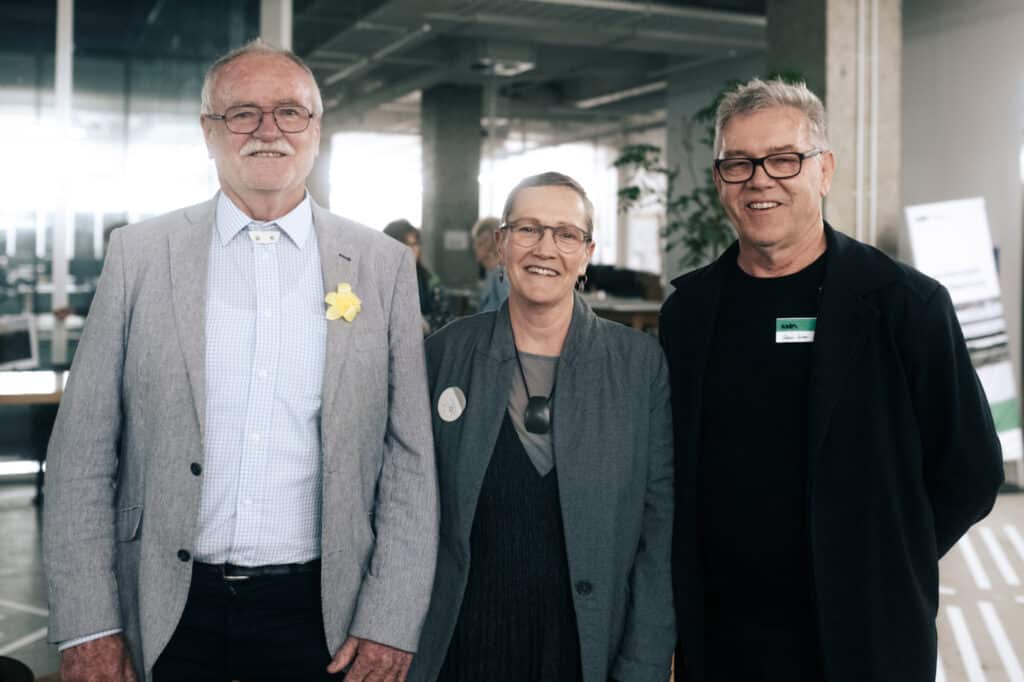 "That's both in an ecological-environmental sense and also in terms of people and communities and the way we live.
"Obviously, that flows immediately into the world of development and getting things built. You can't be a landscape architect and not be engaged, in one way or another, in the property sector."
In November, Rachel's commitment to excellence was recognised at the Property Council of New Zealand's Auckland Property People Awards. She received the Ignite Architects Urban Design Award and the Supreme Excellence Award for "creating not only practical but also appealing urban spaces."
The judges highlighted Rachel's significant impact in creating better environments in public spaces across Auckland and Aotearoa New Zealand. She says that is a core goal of her work at Boffa Miskell.
"The company's purpose statement 'Together | Shaping Better Places' is about collaborating, within and outside of Boffa Miskell, to use our skills to improve our natural and built environments.
Rachel has been with Boffa Miskell for most of the company's 50 years, starting her career in Christchurch. Boffa Miskell has nine offices from Whangarei to Dunedin, providing landscape architecture, planning, urban design, landscape planning, ecology, biosecurity, cultural advisory, GIS and mapping services for a diverse range of private and public sector clients. "I think this is my 36th year as part of Boffa Miskell. That's all but three years of my working life." 
She says the best part of the job is "seeing things happen in the tangible outcomes sense". 
"The work that Boffa Miskell does is very multidisciplinary. We're involved in large scale projects, and often quite challenging projects." 
Rachel especially values opportunities to work alongside people starting out in the industry. 
"You can help them to learn that a lot of what we do is about effective participation in bigger teams." 
Recalling the beginning of her own career, Rachel notes she was often the only landscape architect and female in the room. 
Rachel loves the variety of projects that she has contributed to over the years.
"If you have a project that is straightforward, you are not going to call on Boffa Miskell. We are needed because things are not straightforward, and you need our skills as part of the mix of all the other skills needed on those projects. Having the opportunity to contribute to complex things is something that I enjoy."
Part of that challenge is the ability to advocate for better design choices to improve both project and environmental outcomes.
That requires a real appreciation of each project's requirements, as well as the unique features of each site and its context, Rachel says.
Rachel says the greatest change over her career is that clients now see landscape architecture and design as integral to projects and are more eager to invest in the design side of things, including the surrounding environment. 
"They have realised that design isn't just a cost," she says. 
The perception of landscape architects has also moved on from "someone who tells you what plants to put in a hole after somebody else has decided where the holes are".  
"Yes, landscape architects in the team will at some point specify hard (paving, furniture and other materiality) and soft landscape (plants) but the work we do in respect of development projects adds most value in the early strategic, site planning and bigger picture concept design end of the project, hence the need to be involved from the start."  
In her experience, projects with well-designed landscape components are more easily consented and generate better returns.  
Quality design that positively contributes to the environment and how people live also enhances a development company's standing and reputation. 
"Actually, there are commercially beneficial outcomes for the project as a whole."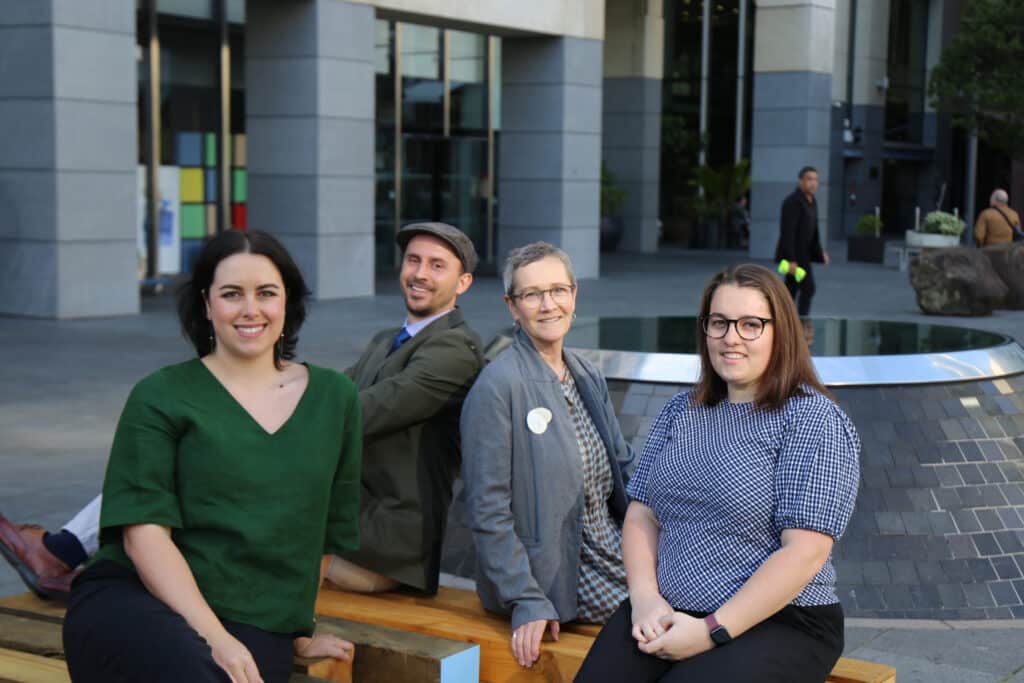 Being a member of the New Zealand Property Council is an essential way to learn what is happening across the industry while sharing ideas and skills, Rachel says.
"As a landscape architect, engaging in the property world is important. The Property Council is very accepting of the non-core professionals like landscape architects."
She encourages others in sectors around the industry to make the most of the Council by getting involved and accessing the seminars, presentations and conferences.
"There is also the advocacy work that the Property Council does," she says. "It's a very professional team, and they value your input, which is also important. You don't feel like you are wasting your time doing these things."
The Property Council is also a great forum to maintain professional relationships, Rachel notes.
"It's a good way to catch up with people and to find out what is happening."
Projects bring together many different professions, and Rachel has good working relationships with developers, planners, architects, landscape architects, and engineers.
"We start together and work out the best way to respond and how to achieve the best outcomes. That is both in a commercial sense, but then also in those wider beneficial outcomes as well."
Rachel supports having mana whenua involvement from the outset to include their cultural and environmental values and sees opportunities for the industry to think more about how it can support mana whenua and ensure better outcomes for everyone involved. "We can get good contributions to projects and actually realise something well beyond pattern making on buildings."
"Mana whenua values are strongly aligned with those of landscape architecture. Building relationships with mana whenua helps achieve those locally grounded and responsive outcomes for projects."
She says there is a need for the industry to do more than call in iwi for advice. It is important to establish collaborative relationships and support iwi to be able to provide meaningful contributions.
Consultancies like Boffa Miskell, can foster better collaborative relationships with mana whenua by influencing clients and raising awareness of the importance of building connections early.
"If we want projects to run well, that's something we need to put more focus into. It is one of the good, interesting challenges that motivates us to keep learning and developing our skills."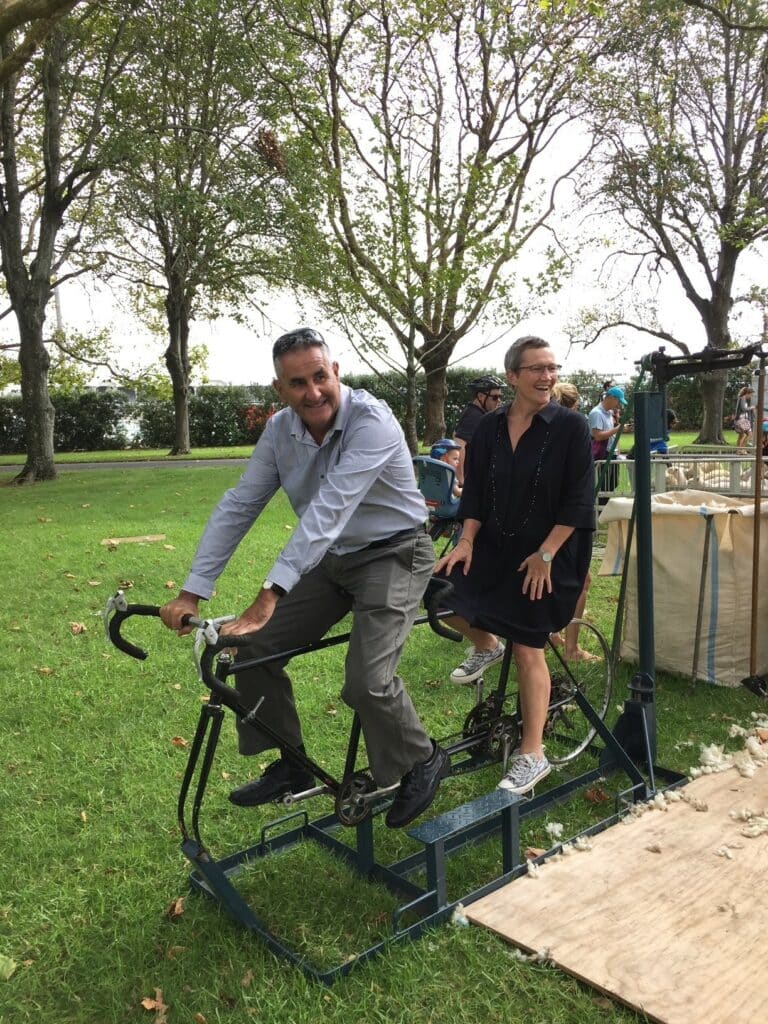 Rachel has had a long involvement in creating better urban environments. 
"It's about making cities about people rather than engineering and car-based infrastructure". 
One such area, which Rachel has a strong connection to, is the Wynyard Quarter. She has been involved with the transformation of this western part of former Ports of Auckland harbour frontage and 'tank farm' into a mixed-use residential-commercial area since the early days of its masterplanning, which was led by Architectus.  Rachel was part of the team that gave evidence for the plan changes to the then Auckland Central Area and Regional plans.
Since then, Rachel has been part of the design Technical Advisory Group (TAG) which has reviewed commercial and public realm development projects in the Wynyard Quarter under the series of agencies overseeing this urban waterfront regeneration project: Sea + City, Waterfront Auckland and now Eke Panuku. TAG has retained its four original advisors (John Hunt, Graeme McIndoe, Gordon Moller, and Rachel) since 2007, and the continuity of advice and deep understanding of the original intent of the urban regeneration programme is a real benefit to the area's evolution.  
"Understanding what drove the plan provisions, and why they are the way they are, is important" she says.
Earlier in her career Rachel was involved in the 'CAPS' (Central Area Public Spaces) plan. The work included re-thinking central city streets in terms of pedestrian, as opposed to vehicle priority. 
"We worked out the consequences of that change in thinking while ensuring, obviously, that we can still move people by cars and by public transport," Rachel says. "Twenty or so years on the central city is a different place with new challenges including how to accommodate multiple modes of e-mobility as well as ensuring a vibrant city centre." 
She says that despite the challenges the continued progression to a more people-first approach has delivered a much better environment. The current focus in respect of 'Access for Everyone (A4E)' is a further progression of that much earlier thinking. 
"I enjoy walking and working in the city, and despite the ups and downs of Covid, I think pedestrians are much better off and the central city is a much better place for people." 
Rachel says that while she hasn't worked internationally, travel has been an important influence on her work.
About the City Shapers Series
The City Shapers Series is a collection of interviews with some of Property Council's most prominent members. The series is about showcasing the people in property – the city shapers who lead extraordinary teams, develop exemplary projects and demonstrate the very best of the New Zealand property industry.
We aim to highlight the property industry's role as an important contributor to New Zealand's economy and our members as 'city shapers', building communities for Kiwis to live, work, play and shop.
Author: Felicity Wolfe