The diversity and the range of opportunities of property industry careers is something Oyster Property Group chief financial officer Rachel Barr wishes she had known about when she was studying.
She says much of what she loves about the industry is the people she works with. 
"Every company I work for has a very similar culture: It's about taking opportunities, quite entrepreneurial, and problem-solving as well. 
"That's what really attracts me." 
Rachel is a Chartered Accountant and holds a Bachelor of Commerce degree from the University of Auckland, with a double major in Financial Accounting and Commercial Law. 
She fell into the industry while working in London following her degree, when one of her first contracts was in a property company. 
"It really opened my eyes to this industry and from there I was kind of hooked." 
She enjoys working with the entrepreneurial people the industry attracts and the transactional volumes property companies handle. 
"Especially as an accountant – you're not just counting widgets. It's typically large transactions you're working on – quite varied." 
In her final role overseas, Rachel worked for a pan-European property manager, giving her a broad insight into the industry's diversity across 12 countries. 
In that role, she worked on a big project to restructure the fund into a unit trust from a limited partnerships. 
"So, it was really challenging, and at another level, because you're working across different cultures and countries across Europe." 
On returning to New Zealand after nearly a decade, Rachel was keen to keep working within property. 
There was a position with Goodman Property Trust, where she worked for another nine years. 
She says her time there was rewarding, and gave her valuable experience. Goodman underwent a "huge amount of growth" during Rachel's time there, allowing her to bring those skills and experiences to Oyster to assist its own growth. 
She says the opportunity to join Oyster arose when it was gaining its Financial Markets Conduct Act licence in 2014 to be able to handle investor money.   
As a chartered accountant with property industry experience, Rachel says it was "win-win" with Oyster gaining their first CFO and giving her the opportunity to step into an executive role. 
"And because we are growing and things are always changing, even in my current role, I'm still gaining experience."
Oyster is a leading New Zealand unlisted commercial property and fund manager that manages a quality portfolio of retail, industrial, office and large format retail assets throughout the country valued at around $1.9 billion. 
"The majority are in Auckland, but we have properties in six regions across New Zealand," Rachel says 
"For more than 20 years, we've been partnering with retail and wholesale investors as well as capital partners. 
"Our strategy is to maximise the long-term fundamentals of their investment." 
Oyster has a fully integrated team of commercial property experts with experience across fund management, property and facilities management and retail leasing through to capital sourcing.  
"We pride ourselves on having an expert team of commercial property professionals. 
"Our ability to manage the entire property lifecycle in-house, from transactions and real-time fund management to hands-on asset and facilities management, sets us apart from the competition and gives us better capability to actively manage risks and opportunities as they present themselves. She says what she really enjoys about the CFO role is the exposure it gives her across the whole business. 
"You're across everything. I like dealing with external stakeholders, dealing with the board and then sitting on the executive team and having input into our strategic direction. 
"That's what I really enjoy – having that holistic view of Oyster." 
Navigating cycles
The current economic environment is presenting challenges across the investment community, Rachel says. 
"I'm proud of how Oyster and the team has responded to that," she says. 
"As a business we have been quite agile and nimble to be responsive to the current environment." 
Those challenges include the pressures of interest rates and inflation over the past year, but she also points to the disruption of Covid "just prior". 
"We've had a good three years of challenging times and I am really proud of how the team has responded to that." 
Rachel says that having nearly 30 years of property industry experience, she has seen these economic cycles before. 
"Property is defensive by nature." 
After more than 25 years in the property industry, Rachel has seen this asset class successfully come through many periods of economic volatility and continue to deliver growth. 
"Right now, the property sector and those who invest in it are feeling ongoing impact.  
"But the economy will always be cyclical, and the longer-term outlook for the commercial property asset class remains fairly balanced.  
She says there are still the "strong underlying property fundamentals" in place, which is what drives investment value in the long-term.  
"Throughout my career, I've seen some of the best value creation opportunities come at the turn of the cycle. 
"As we come through this and when interest rates are more in control, the market will be more active."  
Alongside ensuring Oyster's funds remain resilient to current market conditions, Rachel says a key focus for the team is ensuring it is ready to maximise opportunities for investors, within its current portfolio, and beyond.  
"We are deeply committed to delivering on the benefits of these fundamentals for our investors, she says. 
"Looking forward, we are working to ensure our fund structures are enduring across all market cycles and that our investment portfolio and service offering continued to evolve to meet the changing needs of the market.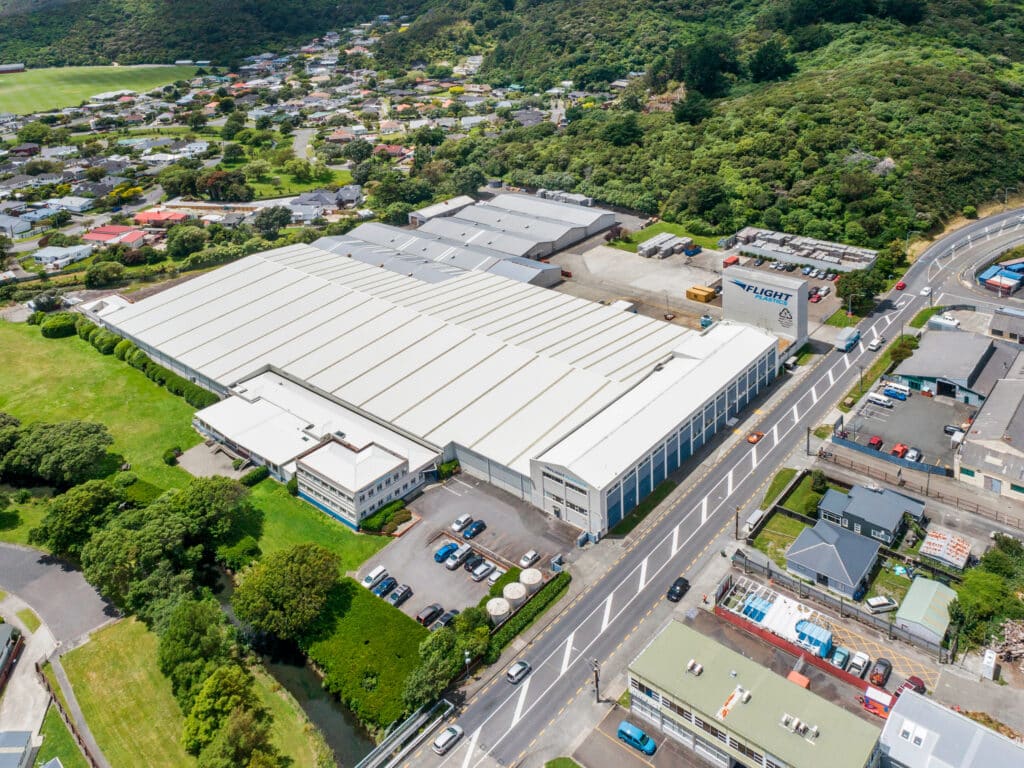 Ready for change
Rachel has seen the industry evolve throughout her career, with more women now in leadership and decision-making roles compared with when she began. 
When she was starting out "you could quite often be the only female in the room". 
"Now that would hardly ever happen. There's definitely more balanced representation of females." 
The expectations from both investor and tenants around environmental, social and governance frameworks has also progressed. 
Sustainability and resilience focus is increasingly important to Oyster as it continues to build its reputation as a landlord of choice and the wider industry.  
"We have got a three-year rolling ESG roadmap that we have in place and we've just released our first sustainability report which we're really proud of," she says. 
"We're firmly committed to meeting these and leading the market with a sustainable, future-focused and resilient investment portfolio."  
Over the past year Oyster has become a Toitū 'carbonreduce' certified organisation and has expanded its sustainability data monitoring capabilities across its portfolio, including water use and energy consumption. 
"It's a really interesting time to be in business and to work through all these challenges," she says. 
Nineteen of its properties have achieved a NABERSNZ energy efficiency rating of 4-stars or higher, and it has partnered with renewable energy supplier Ecotricity to provide 100 per cent 
renewable energy to its properties. 
Oyster is also pursuing a Green Star performance rating for an existing asset and targeting a 5-star rating on a new development. 
Rachel sees sustainability becoming more top-of-mind for landlords and tenants alike. 
"You can see that throughout the industry, even from the funders, being more of a focus," she says. 
"There is also more emphasis on wellbeing – that isn't necessarily particular to property, but that has definitely changed." 
Rachel notes that Oyster has 15 staff trained as mental health first aiders. 
"You look back 20 years ago and do you think that would happen? No. I don't think it was on any ones' radar. 
"There has been that change in the culture of wellbeing and how we look after each other more." 
She also expects advances in AI will have a big impact going forward. 
"I'm not saying I know what that will be, but how it is applied to our industry is going to be a key opportunity in the future." 
Rachel says while there are a variety of challenges ahead, she sees them as interesting issues to find opportunity in, rather than problems that keep her up at night. 
Earlier in her career, Rachel thinks she likely was more worried about challenges, but says, having experienced a number of industry cycles, she knows "there is always a solution". 
"It's about being a problem solver, versus taking those issues in and sweating over them." 
She enjoys that Oyster takes this approach as well.
She says the wider industry, with its entrepreneurial streak, also tends to reflect this mindset.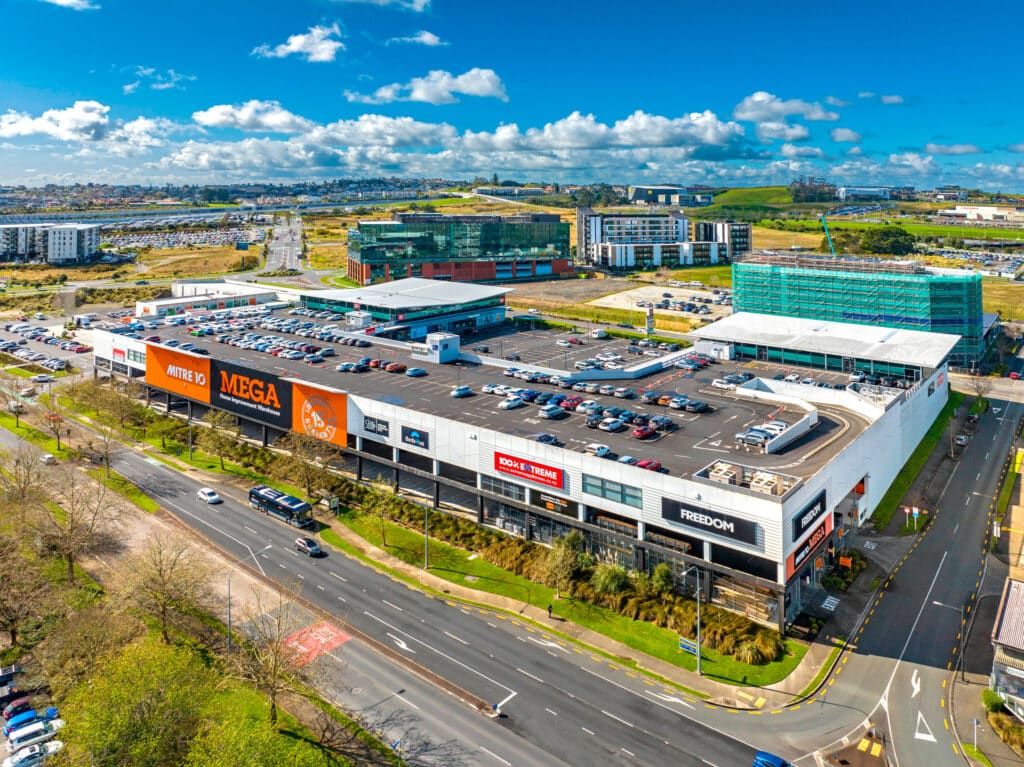 Rachel has been involved in the Property Council "close to 20 years" while at Goodman and at Oyster. 
She says the council provides vital information through its market updates and its advocacy is important. 
"I have been involved in the past in some of the advocacy work, and working groups on tax changes." 
She says it is good at reaching out to companies and promoting industry discussion on issues. 
"I was involved in the discussion on capital gains and making submissions. Property Council is great at bringing the industry together." 
It also helps keep the industry "up-to-date legislation-wise and what things should be on people's radars". 
She recommends members maximise opportunities to get involved and make a difference, with several Oyster team members on working groups, including the Property Council's Diversity and Inclusion Committee. 
They not only contribute to the industry – they build "great connections". 
Attending events and networking is another opportunity for members, she says. 
"Actually, property can be a bit like a village sometimes," she says. "It's really great for expanding your network." 
She says property is ideal for anyone looking for a "really dynamic" career in an industry that touches everyone in New Zealand.  
To those starting out, Rachel advises taking every opportunity that comes their way. 
Getting people back to city centres following Covid is one interesting challenge she would love to see the industry work together more on. 
"I don't think we will go back to where we were. Not everyone will be going back into the office full-time, and we need to think about the benefits of wellbeing within that flexibility – absolutely," she says. 
"I'd love to see more people come back to the CBDs." 
That is slowly happening, but the industry needs to consider what people want in their work environments. 
"We need more activation of the office spaces to encourage people back into the cities." 
A lot of that lies in the amenities that landlords can provide in buildings, she says. She points to features such as good end-of-trip facilities now being "the base-level" of expectations.  
"It's about those spaces having more hybrid, collaborative workspaces. A lot of that is to do with tenant fit-out, but it's enabled by the landlord as well." 
More can be done on shared and outside spaces that add to the attractiveness of a building. 
"We need more of those spaces that make it more appealing for people to come in."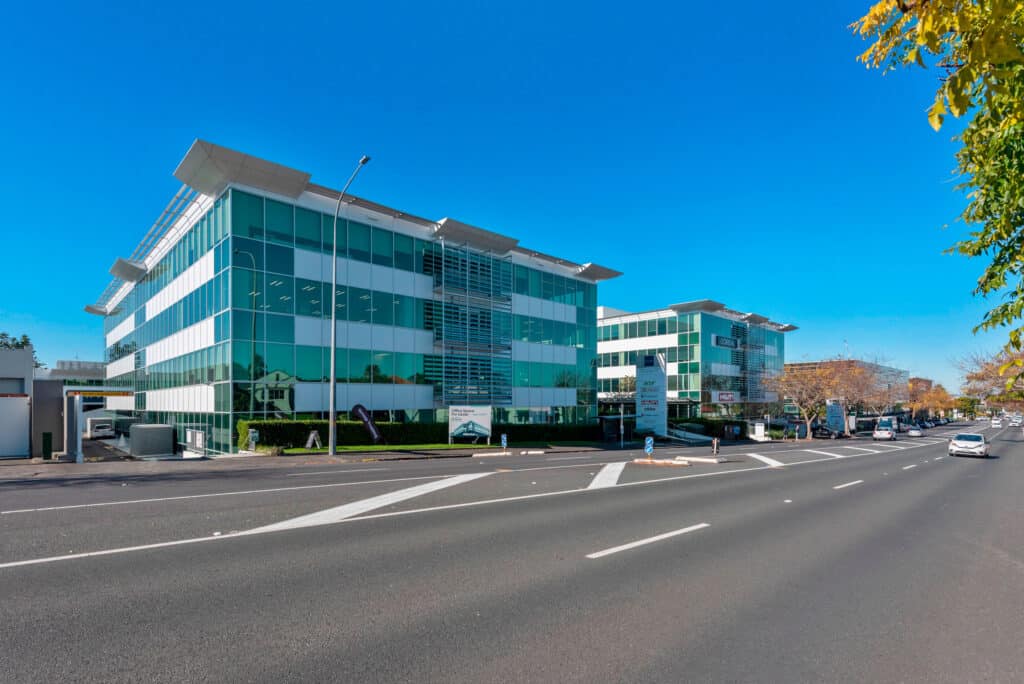 About the City Shapers Series
The City Shapers Series is a collection of interviews with some of Property Council's most prominent members. The series is about showcasing the people in property – the city shapers who lead extraordinary teams, develop exemplary projects and demonstrate the very best of the New Zealand property industry.
We aim to highlight the property industry's role as an important contributor to New Zealand's economy and our members as 'city shapers', building communities for Kiwis to live, work, play and shop.
Author: Felicity Wolfe