Brendon Dwyer's enthusiasm for creating the best possible outcomes is evident when talking with him.
His role as Beca's Building Services Group General Manger offers a broad scope for delivering innovative buildings in Aotearoa-New Zealand and throughout the Asia-Pacific region.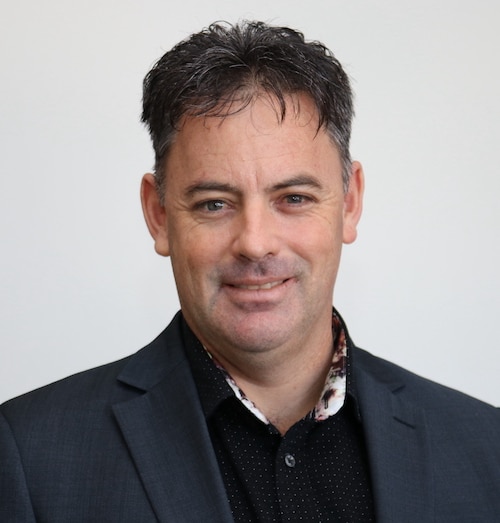 "You might be part of New Zealand's first Green Star hospital in Taranaki, or you might be looking at a multi-billion dollar commercial development in Singapore."
His appreciation for seeing how things are done globally perhaps began when he took the opportunity a few years after graduating to go to the United Kingdom.
"It exposed me to a very different industry, in a very different environment, in a very different ecosystem," he says. "What was eye-opening was the breadth of experience throughout the supply chain."
That is primarily due to the UK's much larger industry, and some of those processes would not succeed in a different market set-up. But ,he says, it is always fascinating to see what works in a local context.
Brendon didn't deliberately plan a property sector career, but he was always attracted to creating things and energised by seeing the physical outcomes.
"The more I got exposed to the industry, the more it resonated as I got closer to it."
"I enjoy the technical design, but I love unlocking the opportunities which are possible when you really understand the key drivers and perspectives of our clients."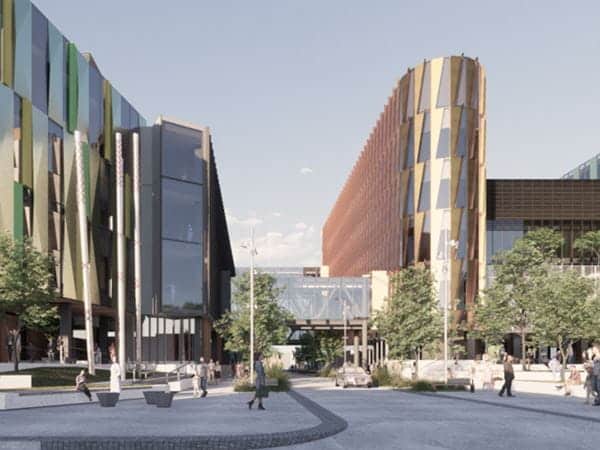 Beca was founded in 1920 when William 'Arthur' Gray bought an engineering practice in Auckland. The firm now operates throughout the Asia-Pacific region with around 3,500 employees.
Brendon appreciates the heritage and says a lot of that growth was unlocked through its expansion of its employee-ownership structure a few decades ago. Today, a third of Beca's employees are also its owners.
"We are almost guardians during our time. And it allows others to join us and make their stamp on things."
Brendon says that means the teams are much more driven to deliver the best outcomes.
He is sure the firm's past leaders could have individually benefited more financially by maintaining their higher ownership share. But they had the foresight to see the opportunity for growth, and foster an ownership transition which is a "great New Zealand story", Brendon says.
"Sir Ron Carter was integral in that and he has left a legacy."
A few years ago, Beca sat down to "unpick" its purpose, landing on 'Make Everyday Better'.
"With the work we do, this resonates as we connect with our efforts, our projects, and the benefits these projects have on our society."
That translates into ensuring that the designs and outcomes of each project provide real benefits, he says.
A project that stands out for Brendon is the University of Auckland Science Centre.
"I was a student there. There was a sense of the next generation and unlocking that side of things, which I thought was quite cool."
It was not the "biggest, greenest, or most expensive or audacious" project, but demonstrates what can be achieved when everyone is open to finding the best solutions.
A significant amount of time was spent reconfiguring much of the early design to integrate surrounding facilities to create "a much bigger, better outcome for a lot less".
"It was a mile away from the brief we originally got, but my goodness, it was a much better outcome," Brendon says. "The value the University got was amazing."
International innovation sharing
As General Manager of the Building Services Group, Brendon is responsible for all the regions where Beca operates. In addition to its New Zealand operations, Beca has offices in Australia, Singapore, Thailand, Indonesia and Myanmar. Myanmar is a challenge at the moment, with the firm supporting local employees as the country goes through the turmoil of the military coup in February 2021.
"They have been part of our team for over 35 years, and sticking with them through this period is important."
He says that view across the Asia Pacific region also allows Beca apply "innovations from one area, apply the local context and deliver in another".
For instance, Beca is currently working on a "bespoke" health complex in Taranaki, the new Dunedin Public Hospital and a significant health facility in Singapore which is three times the scale of Dunedin's new hospital.
Utilising new techniques is not as simple as taking an Australian approach and "plopping it" in New Zealand.
"But you also start to understand how it can work, how it could be adapted to suit the local market, and having the confidence of knowing that we have done it before."
"No project is the same, the drivers are different, and those who best understand and reflect these through the design process unlock the greatest value."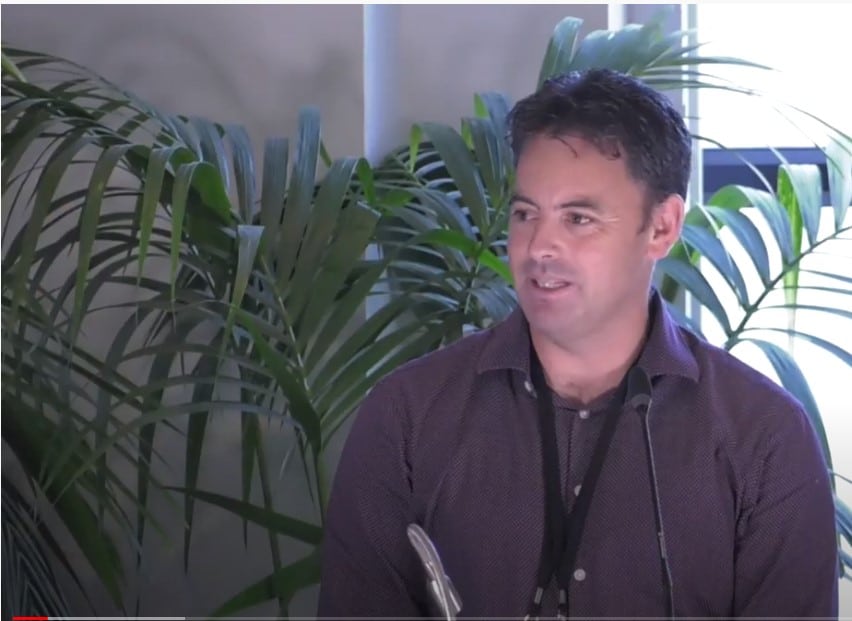 Working through Covid has enabled new ways of working, including remote working.
In early 2020 the Beca were in the process of a well-planned "six-month roll-out plan for Microsoft Teams".
"Six days later, we were doing it."
The subsequent challenge was more resistance to returning to the office – particularly in Melbourne and Auckland which had the longest lockdown periods.
Ultimately, though, businesses must provide the value case for people to make the journey. People found they can be productive at home – so adding value to the office environment is essential.
Getting people back into offices, perhaps in more hybrid arrangements, is essential for supporting CBDs and retailers.
Other countries are already moving to create public spaces which are more resilient to future pandemics.
Steps such as improving ventilation, designing communal areas which support contact tracing and providing an ultimately "touchless experience" are being implemented in Singapore.
"People can go from their car to the office and retail and back to their car without needing to touch a surface."
Buildings have become more "complex and a lot more aspirational" throughout Brendon's career.
Alongside this he sees opportunities to harness new tools such as virtual building design for more collaboration before construction.
But he has concerns about some trends arising from that complexity.
Industry constraints reached a peak during the Christchurch rebuild.
"People were spread very, very thin. And when you overlay the increasing complexity of the new building stock – that's caught us out as an industry."
But everyone has worked on projects where well set-up frameworks and environments lead to great results – "we all know what good looks like".
"We need to increase that so we are operating in that space more often. We will all be better for it."
Understanding the industry
Being part of the Property Council offers Brendon – and Beca – opportunities to talk with and understand what is "front of mind for clients and, hence, how we can serve them better".
He says membership provides insight from different parts of the industry. Equally, members have opportunities to share their experiences.
Brendon also values the Property Council's working groups which enable the industry to draw on collective expertise.
"Get involved, share your expertise, and absorb different perspectives. This process can be hugely rewarding and ultimately lead to better execution and outcomes across our industry."
He says being on the Property Council Awards judging panel is "a highlight of my year".
"I absolutely love it. You see the quality of our industry. Some of the stories of the people have behind individual projects – it's inspiring."
He says property is a fantastic industry "which adds so much to the economy, the community and the people of Aotearoa".
New entrants should also be aware that it is not a big industry. Its global connections can, at times, be surprising.
"I'm always fascinated when you meet someone, and you've worked with them in the past, often in a very different jurisdiction"
Robust and demonstrable building sustainability will be "front and centre" over the next decade, Brendon says.
Environmental, Social, and Governance-based funds are looking to minimise contagion risks through unrealised claims.
"The next step is how do you demonstrate the outcomes. That is what will become increasingly important."
Perceptions can change quickly, he notes.
He points to a trend in Singapore, where awareness of buildings' energy demands is leading to surprising decisions to eliminate air conditioning loads in entry lobbies, atria, or circulation corridors.
"We are naturally ventilating parts of many A-grade corporate offices, in Singapore of all places, and focussing energy use where most needed."
Ultimately, the industry's biggest opportunity is to improve its languishing productivity.
Today's buildings are more complex, but construction sites aren't too different from 50 years ago, he says.
"There are inconsistencies in our consenting and the way everything comes together. It's very fragmented."
He also calls for more focus on outcomes.
"Our procurement processes and the way we engage contractors encourages a transactional result often. That doesn't necessarily find the best solutions."
Brendon notes that increasing construction costs and higher cap rates will squeeze the industry's margins. Projects with a strong value case "will continue to stack" but he expects the apartment and commercial segments will be most exposed.
Ongoing opportunities include social infrastructure, with decades of under-investment still to be addressed.
He says the important thing is to understand the industry's key drivers, and the client's drivers.
About the City Shapers Series
The City Shapers Series is a collection of interviews with some of Property Council's most prominent members. The series is about showcasing the people in property – the city shapers who lead extraordinary teams, develop exemplary projects and demonstrate the very best of the New Zealand property industry.
We aim to highlight the property industry's role as an important contributor to New Zealand's economy and our members as 'city shapers', building communities for Kiwis to live, work, play and shop.
Author: Felicity Wolfe