Harrison Grierson Urban Development General Manager Andrew Collins says the property sector constantly offers fresh and exciting ways to help communities thrive.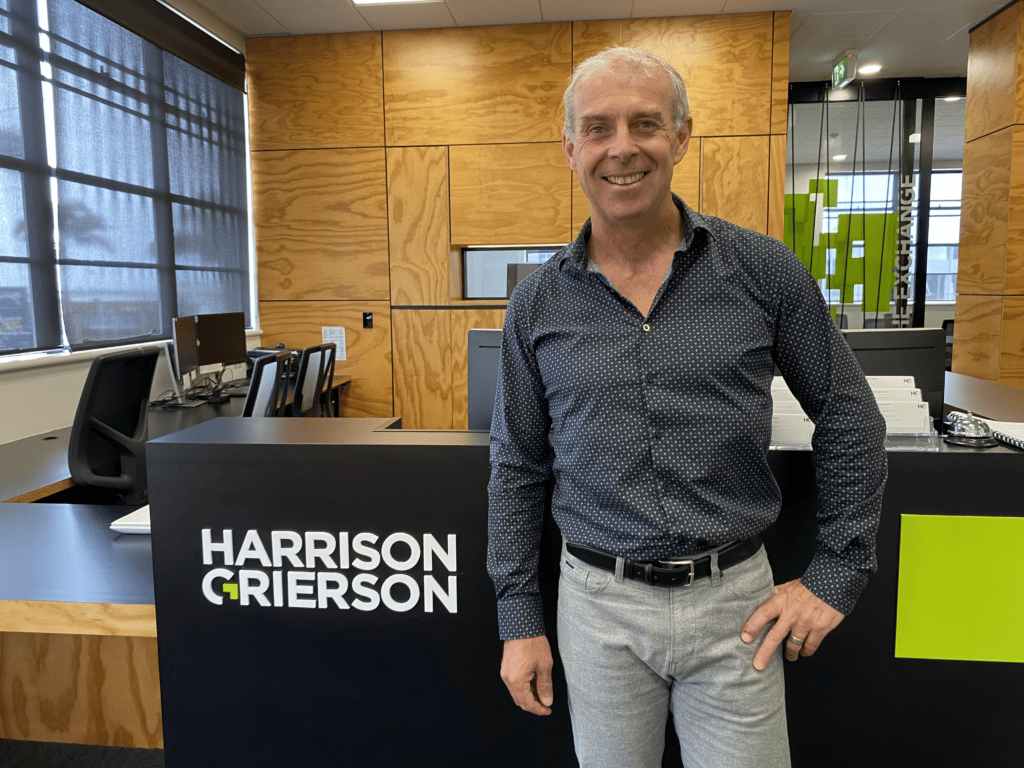 Andrew says engineering and design consultancy Harrison Grierson aims to "help create amazing communities", providing project support across the commercial, industrial, residential, public open space, infrastructure or environmental spheres.
One project particularly stands out; the Opotiki harbour development. It was a "feel-good project" that the community saw as an enabler of good things to come, including offshore aquaculture, bringing more employment.
It was "more of an infrastructure project than a property project", but Andrew says there was tremendous community support.
He has been part of many urban growth projects which have been catalysts for many excellent urban outcomes.
"I'm proud of them, but none have yet matched Opotiki's street party response for a consent application."
Andrew completed a planning degree at Massey University in the 1980s. After a couple of years in his first planning role in New Zealand, he decided to do an OE.
He says that experience prompted him to think about his career differently.
"I was so fortunate to visit and wander around a large number of cities and other epic places. I started thinking about what sets some cities apart from others."
"I saw amazing buildings, architecture, transport systems, plazas bursting with people, public art, and waterfront regeneration projects. It was all very cool and eye-opening stuff for a Kiwi boy on a working holiday."
On returning home, he became immersed in the property sector.
"When you're working in planning, you get to work alongside a lot of developers."
Joining Harrison Grierson opened more opportunities to work with many developers, from small to very large.
Andrew says Harrison Grierson has always focused strongly on urban development across engineering, planning, survey, transport and digital design.
"It's all about community outcomes; it's all about people."
As the firm's General Manager for Urban Development, Andrew has a leadership role for Harrison Grierson's planning, urban design, landscape architecture and land development teams. He says this role allows him to work with and support the company's teams in Auckland, Hamilton, Tauranga, Wellington, Christchurch and Queenstown.
Andrew says urban development and planning have become much more challenging and complex over the past two decades.
He has seen a transition from suburban greenfield development as the dominant form of urban growth to a focus on intensification with more large-scale super lot style developments with apartments and terraced housing.
There is also a greater focus on urban regeneration and integrating transport and infrastructure into urban planning and designs.
"With that comes more focus on the public realm – the spaces in between that people use."
Andrew is pleased to see more thought being put into these spaces – laneways and urban parks play a vital role in making cities great places to live, work and visit.
While priorities can vary depending on different parts of the property sector, Andrew says making these investments in New Zealand's centres is key to thriving cities.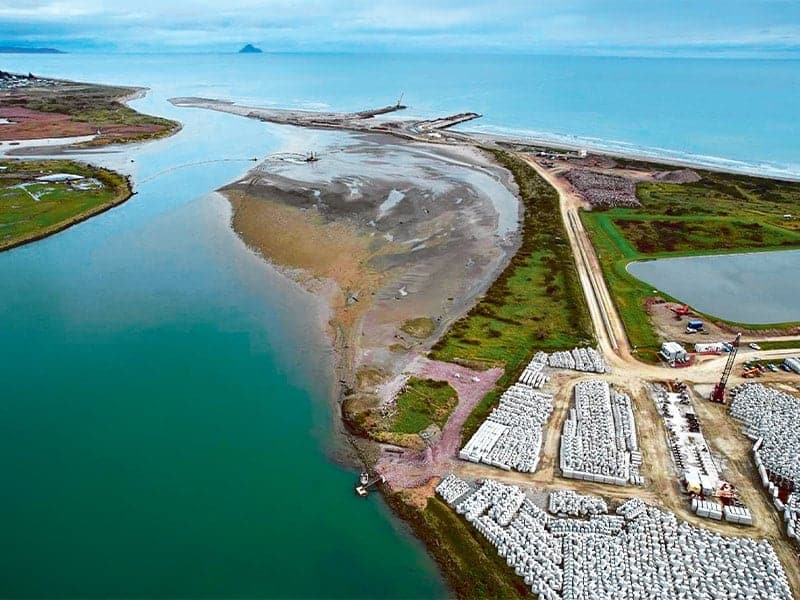 Andrew identifies the necessity for the property sector to "do its bit" to address climate change and invest in carbon reduction initiatives, green buildings and neighbourhoods.
"There is a lot to be done there."
He also points to the opportunities for the firm and property industry to embrace new technologies to create more efficiencies.
Harrison Grierson recently invested in a team of digital specialists. He says having these specialists on board is transforming how the company designs and presents its concepts.
The firm has consistently invested in new survey, scanning and UAV drone technology, "so adding the team of digital specialists was a logical next step".
"I am very impressed with the digital and spatial solutions they are providing for our clients. If anything, I wish we had made that investment earlier."
Andrew says there are numerous opportunities for people considering a career in planning and/or property.
"You're onto a good thing, so keep at it. The property sector has many dimensions."
He says the critical things to focus on in a career in property are quality, integrity and relationships, which will lead to more opportunities.
Challenges and opportunities
Andrew expects the year ahead to be challenging, with interest rates still increasing and inflation affecting construction costs and project feasibilities.
"But that is what property is. There are always cycles, and it is important to look through them, and we are confident that good projects will still stack up."
He is looking forward to seeing how Specified Development Projects evolve. These haven't been used yet but he notes that Kāinga Ora has announced some potential projects.
Over the next year, he calls for the property sector to mobilise to provide input into the resource management reform process. The Natural and Built Environments Bill and the Spatial Planning Bill will replace the Resource Management Act. They are expected to be released in late November.
It is vital that the resulting planning and consenting processes are efficient and effective, so he encourages the industry – people and organisations – to participate in the reform process and submit to the Select Committee when the time comes.
Andrew says there will be a long multi-year transition period even once they are passed into law next year.
"So we won't see the end of current RMA plans any time soon."
There will also be opportunities to submit on the National Planning Framework, Regional Spatial Strategies and Natural and Built Environment Plans as they are released.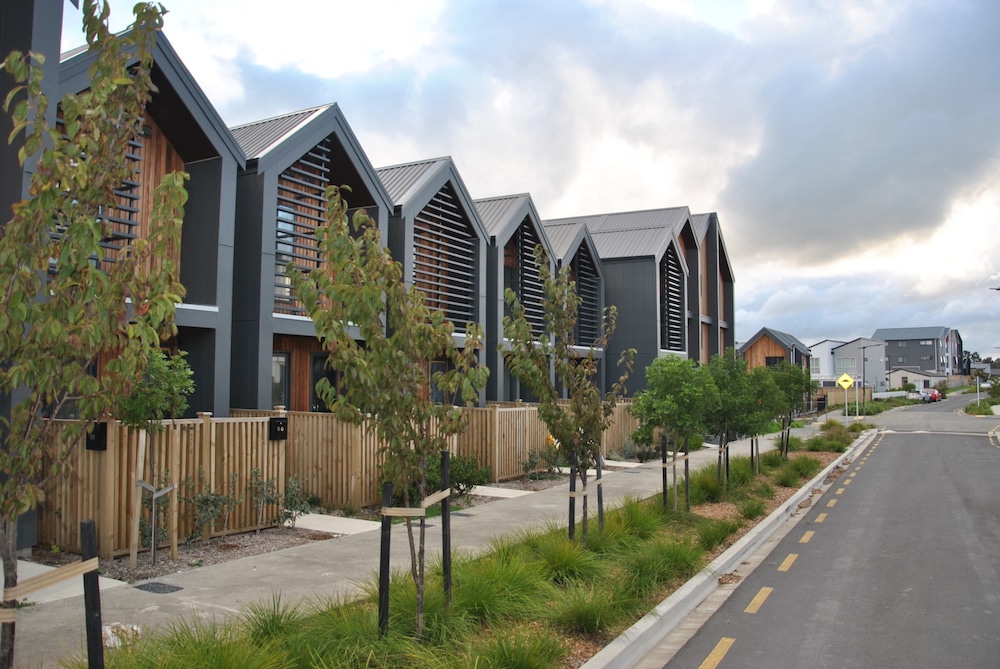 Andrew does worry about housing affordability, noting this issue affects all generations in both the rental and homeownership markets.
"Close to home, I'm thinking of my children and grandchildren and how they'll get on, but it's an important nationwide issue."
Numerous factors affect housing affordability, such as supply, demand, interest rates, land costs, infrastructure, materials, and process costs.
But changes are an opportunity to reduce costly regulatory processes. Andrew says regulations are necessary, to an extent, to provide a degree of rigour and appropriate checks and balances.
"However, over the years, I have seen regulatory processes get increasingly complicated, protracted and costly. I do query in many cases whether the outcomes are proportionately better."
Andrew says that after a "crazy, disruptive two and half years" with Covid, flexible working practices and new ways of working such as Zoom and Teams meetings are now more common. But he is excited to be back to work in the office, with his personal preference for seeing people face-to-face and vibrant, busy centres.
To attract people back, revitalising office and CBD environments is vital.
"I believe making infrastructure, transport, and public realm investments in our centres are really important to ensure they are vibrant spaces. Our centres are facing quite a few challenges at the moment. Making them attractive and commercially viable requires investment."
Andrew says that Harrison Grierson has been a long-term supporter of the Property Council.
Having attended Property Council events for over 25 years, he says the industry contacts and networking are as valuable as the market intel and industry presentations.
He highlights the Council's role as an advocate for the industry across all of its sectors. Andrew credits chief executive Leonie Freeman, her predecessor Connal Townsend, and their teams with positioning the Property Council effectively with politicians and other leaders.
"It enables us to unite around particular issues and have a collective voice."
It is essential that firms get staff members on committees to provide input from across the industry.
He encourages the whole industry to be proud of its collective achievements in the property sector and the broader community outcomes they enable.
There is a lot the sector needs to work together on over the next couple of years, he says.
"Keep focusing on delivering quality projects and work to ensure that good property and infrastructure outcomes are adequately provided for in the pending planning legislation that will soon replace the Resource Management Act."
About the City Shapers Series
The City Shapers Series is a collection of interviews with some of Property Council's most prominent members. The series is about showcasing the people in property – the city shapers who lead extraordinary teams, develop exemplary projects and demonstrate the very best of the New Zealand property industry.
We aim to highlight the property industry's role as an important contributor to New Zealand's economy and our members as 'city shapers', building communities for Kiwis to live, work, play and shop.
Author: Felicity Wolfe
Image credit: Jason Mann Photography Ltd 2016