An indirect journey from law to property has led Aaron Hockly to a role that combines his property law experience with his passion for healthcare and infrastructure.
As the Fund Manager of Vital Healthcare Property Trust, Aaron manages a $3.3 billion portfolio of Australasian healthcare properties.
He initially had no "strategic" goals to work in the property sector. Still, he is delighted with the direction his career has taken.
"It was an indirect journey from being a lawyer to property," he says. "Even though I have come in and out of property, I have always been drawn back."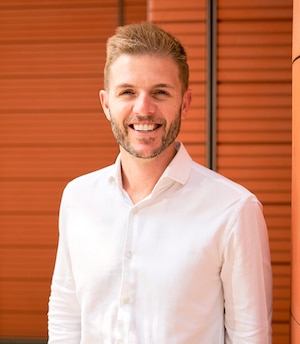 NZX-listed Vital owns a portfolio of hospitals, aged care and ambulatory care facilities across Australia and New Zealand. Vital is managed by NorthWest, a global healthcare fund manager listed in Canada, of which Aaron is Senior Vice President for New Zealand, in addition to his Vital specific role.
Aaron is proud of the Trust's support of health infrastructure development.
"Whenever a healthcare provider says they want to expand, we find a way to make that happen. It may take multiple attempts or even multiple years, but our first reaction when a tenant wants upgraded or expanded space or equipment is a very loud 'yes'."
As the fund's senior executive, he has a dual reporting line into Vital's independent board and NorthWest's Global President.
"My primary job is ensuring Vital's mission: to provide stable and growing unit-holder returns and to ensure we are transparent."
Aaron also leads the Trust's activities in both countries, "although I'm much more actively involved in the New Zealand portfolio because I'm based here".
He notes that he was not keen to be a lawyer after completing his law degree at Auckland University.
"I wanted to manage hospitals," he says.
But he did enter the profession, working as a property lawyer in the United Kingdom, before taking on other legal roles – often in the property sphere – in Australia.
And he is grateful he stuck with law, as it gave him the grounding for a role which takes him close to that initial ambition.
Aaron particularly enjoys engaging with stakeholders.
As importantly, he says the Vital team has "very fun, talented and diverse people".
"It goes from our small, tight-knit New Zealand team, to the rest of the regional team in Australia, and beyond."
"NorthWest and its predecessors have a proud history built on good people, doing good things."
Aaron says "alternative assets" with strong fundamental cashflows, including build-to-rent, storage, student accommodation, senior living and healthcare are sought after at present. There is still room for growth, but he has also seen investment trends rise and fall.
"In the early 2000s, retail was what everybody was interested in. It was considered the best property asset class, and groups like Westfield and Stockland were making waves globally."
Overbuilding, the growth of discount offerings and the evolution of technology led to greater interest in other sectors.
"In 2009, no one wanted to talk about industrial. Investors, bankers, real estate agents – all they wanted to talk about was retail and office."
If you look at Goodman now, it's the largest property group in New Zealand and one of the largest in Australia as well."
A property career is meaningful because the sector touches everyone, he says.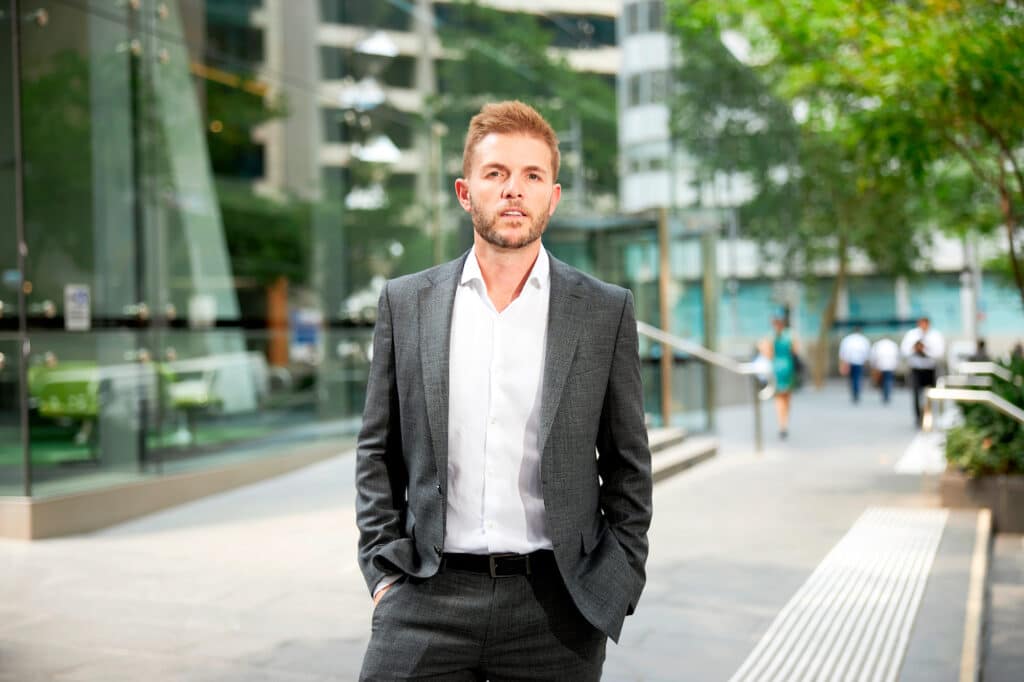 Aaron says life experience is often the most important thing people bring to the industry.
"Being parents, having grandparents in retirement living, being Māori or Pācifica, having a prior career, being part of a church or cultural or sporting group. All provide different ways of interacting with property and help you as an individual to understand different property needs and perspectives."
At the same time, people need to be aware that no single use is universal.
"It's important not to narrow yourself to only what you are interested in. Keep your mind, reading, education and experiences as broad as possible."
Returning to New Zealand, Aaron was impressed by the changes in Auckland and the country over the prior 17 years.
He credits the changes to a trend towards longer-term planning. The thinking has moved from "what is best for the next five years to what is best for the next 50 years".
Aaron calls for the industry, and the Government, to remain focused on delivering the country's infrastructure needs over the next 50-plus years.
"I would much rather us borrow money as a country or as businesses and improve our infrastructure across water, roads, public transport, green space, green buildings, than sit here in 10 years saying, 'we wish we had spent that money'."
"Every country we aspire to be has invested significantly in building the infrastructure we badly need."
But with economic turbulence beginning to be felt, he worries about regressing to the short-term thinking of the past. He has already seen people changing entire strategies for an economic period which may last for two years.
"If you are building an asset which is going to last for the next 50-plus years, you shouldn't really be changing your entire strategy based on relatively minor economic fluctuations. They will always happen, but we know what the long-term trend is. Either your strategy was wrong to begin with, or you are just panicking."
Investing in infrastructure to make New Zealand even more liveable must remain a priority.
He expresses frustration with arguments about the cost of civic infrastructure, such as Auckland's light rail or the Christchurch Stadium.
"If we look at every international city that kiwis want to emulate – Melbourne, Copenhagen, Dublin or Singapore – all of them have prioritised light rail, taking that as an example. These projects are fundamental to moving people to work, students to study or connecting people to sporting or cultural events."
The debate around roads versus public transport can be narrow-minded "because it is both".
"It's the same with health; people debate whether it should be public or private when both are needed."
"No one regrets quality infrastructure."
He is also concerned about the ability to attract and retain talent, with the property sector being one of the country's largest employers and generators of GDP.
"We can't afford to have projects stopped, or costs go up significantly, because we don't have the right people in the right place."
Aaron says that when he took on the role at Vital in 2019, his goal was getting the Trust back to being an industry leader. Playing an active role in the Property Council is an essential part of that.
He says that tenants, landlords, developers, and government have different aspirations. The Property Council does a great job at ensuring balance across the industry's participants and "bringing all those considerations to the table".
Of particular value to Vital was the "careful, but assertive when needed" work the Property Council did on some of the legislation around property post-Covid.
Aaron sees the events such as market update breakfasts and the Property Conference as key membership benefits.
He believes that listening to experts quicker was a key learning from Covid.
"With the benefit of hindsight, I remember Dr Michael Baker recommending mask wearing well before anyone considered it seriously," he says. "We need to listen to experts quicker."
But there was also too much reliance on one area of expertise, and he worries Covid is overshadowing other health issues. People not getting diagnoses, hospital shut-downs, and the lack of health sector expansion and training over several Governments are problems to be addressed.
"We have got a bit fixated on Covid as a health concern. There is a range of health concerns."
Then there are the broader impacts of lockdowns.
"Again, with hindsight, I think we got fixated on doing one thing without considering, what are the economic impacts? What are the impacts on crime, on domestic violence from locking people down together?"
About the City Shapers Series
The City Shapers Series is a collection of interviews with some of Property Council's most prominent members. The series is about showcasing the people in property – the city shapers who lead extraordinary teams, develop exemplary projects and demonstrate the very best of the New Zealand property industry.
We aim to highlight the property industry's role as an important contributor to New Zealand's economy and our members as 'city shapers', building communities for Kiwis to live, work, play and shop.
Author: Felicity Wolfe