In preparation for The Property Conference on 7-9 September, Property Council's Christchurch-based Head of Communications, Kelly Taylor, shares her top things to do in Ōtautahi Christchurch.
Call me biased, but Christchurch is easily the best city in Aotearoa.
Having weathered over 20,000 earthquakes, the city and its people have emerged stronger, more vibrant and better than ever. While it might be a stretch to say the earthquakes did us a favour, few can deny the resulting evolution of the cityscape has brought new life to what was a very traditional 'English-style' model of urbanity.
Here are my top five picks of must-see places and activities for those visiting from out of town…
#5 Cocktails and sunsets on The Terrace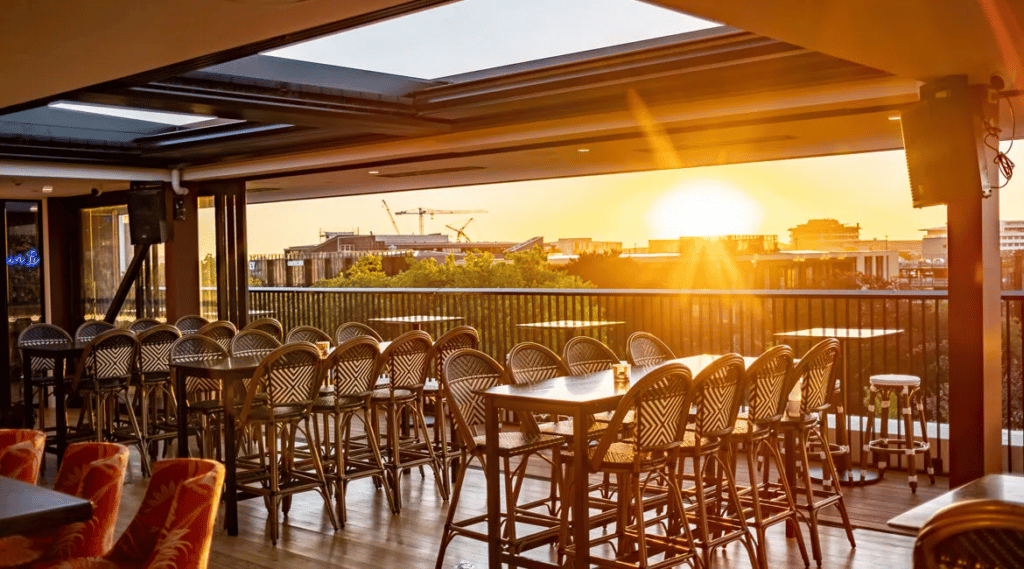 A hop, skip and jump away from our conference venue, Te Pae, The Terrace is a must-see for any visitor. While many urban planners may have scoffed at developer Antony Gough's vision for a precinct of seemingly disconnected buildings, he has managed to create a unified grouping of bars and eateries that each have their own unique style.
Don't go past 'The Black Cat' salted caramel espresso martini (served with a side of caramel popcorn) at Kong. It's sure to get your heart racing!
Take your pick from many of the bustling bars and restaurants that come alive as the sun goes down. Speaking of sunset, if you can time your visit to Mr Brightside rooftop bar with the lowering of the sun over the western plains I thoroughly encourage you to do so.
After all, what could be better than basking in the orange glow of a West Coast sunset while playing 'count the cranes' with a top-notch cocktail in hand.
#4 Shop in style at The Tannery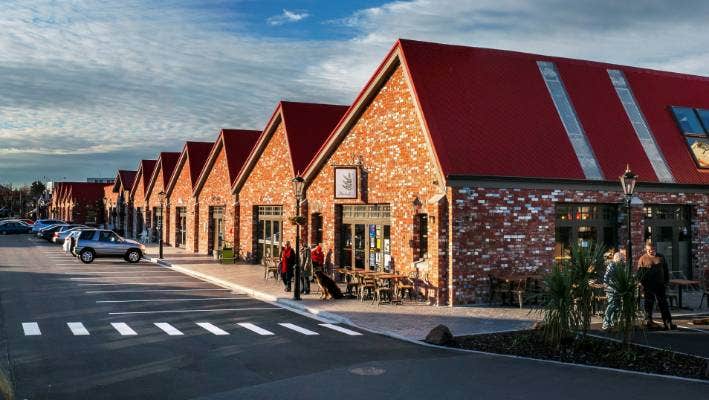 Developed by local legend Alisdair Cassels, The Tannery is an extraordinary boutique shopping emporium with a touch of old-world charm.
You won't find bulk retail outlets here, this stunning venue is all about bespoke experiences and unique finds. Make sure you stop for a custard square at Penny Black Victorian Tearoom and find yourself a seat and an award-winning brew for one of the many live performances at Cassels Brewery.
If you find yourself with time to spare, take a quick trip through the tunnel to Lyttelton and cosy up next to the fireplace with a coffee at Lyttelton Coffee Company. Return via Governors Bay and the Cashmere Hills to lap up the stunning Canterbury landscape.
#3 Boot up and chill out in Methven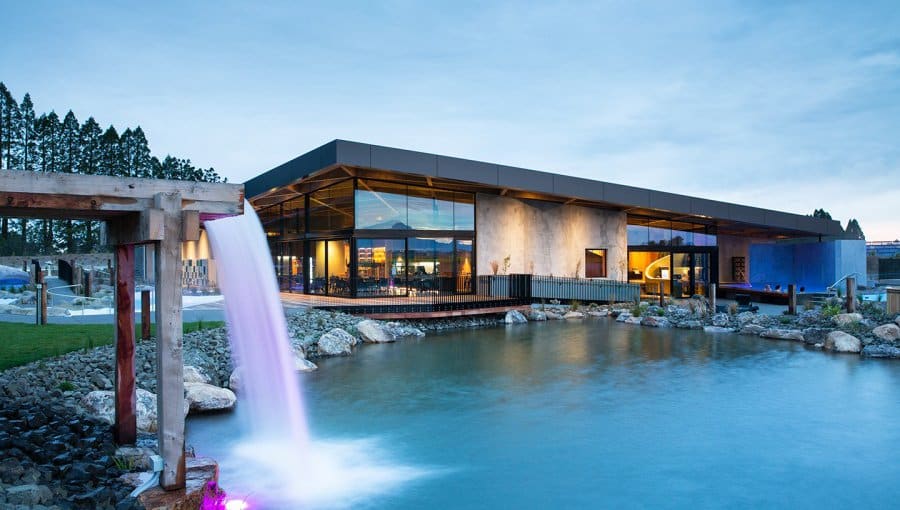 It would be sacrilege to visit Christchurch in winter without taking a slight detour to Mt Hutt for a day's skiing. Voted New Zealand's best ski resort seven years running at the World Ski Awards, Mt Hutt is a true alpine experience, with wide-open terrain, leg-burning runs, monster snowfalls, and spectacular views. You've not skied in New Zealand until you've skied Hutt!
More so, if you haven't visited nearby Methven's Ōpuke Thermal Pools for poolside canapés and drinks then you've been doing post-ski pampering all wrong.
Just over an hour from the city, this is an experience you will never forget.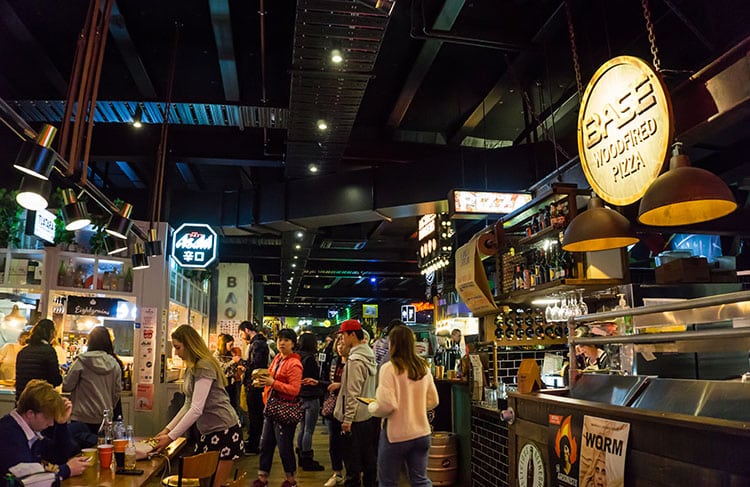 While I was tempted to tease out ALL of the amazing eateries in Christchurch as their own separate 'must see', the truth is there are too many to do them all justice!
A visit to the garden city is not complete without a stroll through Riverside Market, where you are encouraged to stop and chat to the stallholders, sample, taste and whittle the hours away. My go-to stop is Ramen Ria, but I could just as easily be tempted by a pile of pasta from Buon Appetito, an allergy-friendly salad from Herba Gourmet or a stack of chocolately goodness courtesy of Badass Brownies. Meanwhile, my husband hasn't met an Empire Chicken burger he hasn't loved. There's truly something for everyone!
Of course, the local cuisine is not limited to Riverside, and I would highly recommend you bring your stretchy pants because we're not done yet. 
Pop into Little Pom's or Hello Sunday for one of the city's best breakfasts or trust the chef at 5th Street. Wander over to Little High Eatery to sample some epic dumplings from Eight Grains or bask in the melding of a glorious combo at Boom Boom Chicken, Christchurch's first ever gin and fried chicken bar (what a combo!).
If you're not stuffed to the gills, take a swing by High Street and stop in at Rascal for their tasting plate of cocktails, then sneak next door to Wonderlust for 'dessert and a show' in the form of liquid nitrogen ice cream. If you have kids with you this is a must-see, and I can highly recommend the unicorn dreams crazy floss (because we all need a little sparkle in our lives)!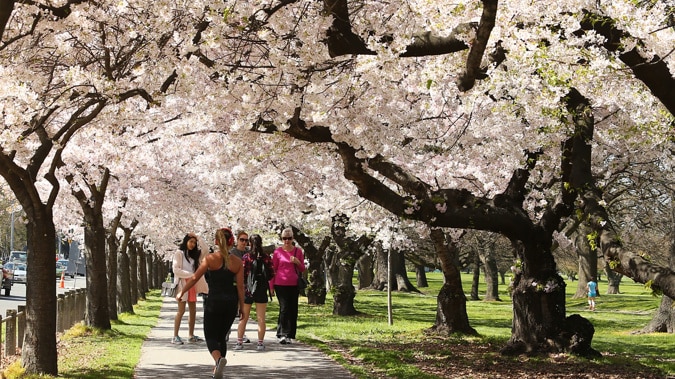 Having eaten your body weight in local delicacies, nothing could be a balm for the soul (and the stomach) more than a gentle stroll through Hagley Park.
If we're lucky, by the time early September rolls around the daffodils will be showing their sunny faces and the cherry blossoms will be rewarding us after a few months of stark branches.
For those more adventurous in spirit, head to Christchurch Adventure Park to test your mettle on the zip lines and bike tracks. If you're more of a walker than a speed-seeker, I absolutely recommend a walk up to the top of the Adventure Park (approx. 1.5 hours), followed by a leisurely ride back down on the chairlift and a delicious coffee at the Park cafe.
For more advice on places to go and things to see during your visit, check out ChristchurchNZ.