Advertising. Content. Events. Partnership.
Looking for the space where key players in the
New Zealand property industry come to gather?
You've found it.
We nurture our members – we're not here to sell them stuff they don't need or that doesn't align with our brand.
Our advertisers are partners in the property industry (often they are members as well) and they choose to collaborate with us because we are seen as credible, reliable and influential.
Through display advertising, content marketing and targeted events, Property Council provides an exceptional platform to promote your business, product or service to the industry at both a regional and national level.
Property Council membership is by company and is split between property Owners/Developers and Construction, Property Services and Professionals (CPSP).
All employees of member companies are recognised as members under the company umbrella.
Approximately 70% of our membership are Construction, Property Services and Professionals, while the remaining 30% are Owners and Developers with property portfolios in the ranges detailed here.
Our members invest in Property Council because they recognise the value of a collective voice when lobbying policy makers to adopt rules and regulations that enable development, creating cities that are future-proofed and functional.
Those not advocacy-focused are here because we produce highly topical, engaging and fun events that bring all sectors of the industry together to learn, network and build relationships.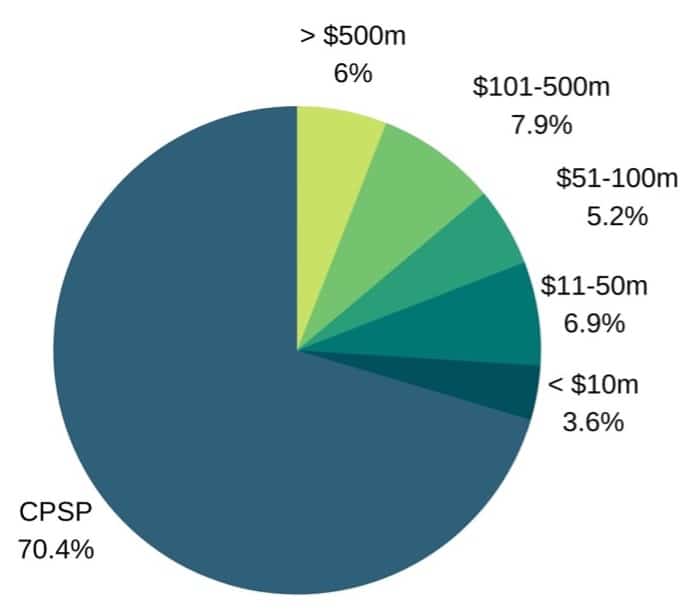 Statistics based on membership numbers for the year
1 April 2020 – 31 March 2021
Position your company as an industry thought-leader
Our monthly e-newsletter, Property Voice, is distributed to 8,500 subscribers every fortnight. This high-quality electronic newsletter offers a unique, tightly targeted advertising opportunity that allows you to connect directly with industry leaders.
Property Voice provides insights into the latest trends and developments across the property industry, showcasing research, statistics and opinion from a range of leading organisations.
Property Voice is the ideal solution for targeted employment listings, product or service promotion and email direct advertising. Reach the audience your business needs via our text-based job posts and exclusive banner space.
Recent editions:
Advertising Opportunities
Banner advertising
Ads must be supplied as JPEG, 650px wide x 150px high.
You'll also need to supply a destination URL to your own website.
Artwork should be image-driven with minimal text to fit with the overall aesthetic.
Please note that due to Property Council's reliance on event income as a revenue stream, we are unable to promote other organisation's events.
Placement is on a first-in, first-served basis.
Limit of two banner ads per issue.
Employment listing 
Listings include job title and location.
You will also need to provide a destination URL for your own listing or website.
Sponsored post
Articles must be between 400-1000 words with up to three in-text links to client URL.
Client must also supply a responsive-website-friendly banner image to sit across the top of the article.
Post will be the third article down in Property Voice.
Limit of one sponsored post per issue, see below for availability.

| Advertising Type | Booking Tenure | Price per Placement |
| --- | --- | --- |
| | | |
| | | |
| | | |
| | | |
| | | |
| | | |
| | | |
Publication Dates 2021/22
All artwork and content is due by 10am, the Monday prior to publication.
Thursday 2 December 2021

(sponsored post fully booked)
Thursday 16 December 2021

Thursday 27 January 2022

Thursday 10 February 2022

Thursday 24 February 2022
Thursday 10 March 2022
Thursday 24 March 2022
Terms & Conditions
In these terms and conditions, 'we' refers to Property Council New Zealand and 'you' refers to the agent or client. Where an agent makes a booking or places an advertisement on behalf of a client, both the agent and the client (together and individually) are responsible and liable under these terms and conditions.
Bookings & Cancellations
By placing an advertisement, you accept these terms and conditions.
Advertising placements will only be confirmed once you have signed an advertising agreement and returned it to Property Council New Zealand.
By placing an advertisement, you agree to fully indemnify Property Council New Zealand from any loss or cost that may result from your advertisement (including any legal costs).
We may need to change the advertising rates from time to time. Casual rates will change immediately. If you have a contract rate, that rate will still apply until the end of that agreement.
If you need to cancel a booking, advise us in writing by 5pm on the booking deadline. We may charge in full for advertising cancelled after the deadline.

Payment is due on the 20th of the month after the invoice is issued. If your invoice is not paid, you will be responsible for any costs associated with collection of overdue payment.

When you place a bulk booking or purchase a bundle, the full contracted amount will be invoiced up-front, with payment due on the 20th of the month following invoice.

If you book in bulk and get a discount, but then cancel some bookings, or your orders are otherwise not published, you may be charged at the rate for the number of advertisements placed, not booked.
Advertising Material
You are responsible for sending us your advertising material. If we incur costs for receiving your advertising material, you will be responsible for reimbursing us for those costs.
If we think your advertisement is unsuitable, we can choose not to publish it.
If your artwork does not meet our specifications, we may charge for time spent amending it.
If all of your advertising material is not in by the deadline, we may use one of your previous advertisements or not publish your advertisement, and charge full rates.
We can defer placement of your advertisement if space is unavailable.
We may publish advertisements in preferred positions when those spaces have not been booked. It is entirely our decision which advertisements go into those positions.
Please note that due to Property Council's reliance on event income as a revenue stream, we are unable to promote other organisation's events.
We are not responsible for colour accuracy of your advertisement.
While all care is taken, we do not accept liability for any loss that is incurred through error or nonappearance of your advertisement, unless this happens due to a negligent act or omission by us.
If you have concerns about the quality or placement of your advertisement, please send these in writing to the Head of Membership & Commercial Services, within 30 days of publication.